Hello, culinary enthusiasts! It's Julia here, welcoming you back to another delightful episode of Dinner with Julia. Today, we're going to explore a recipe that's a classic in French patisserie – the French Pear Tart. This dessert has been a staple in my kitchen ever since I first tried it in a charming patisserie in the heart of Paris. The sweet, juicy pears encased in a buttery tart shell was a revelation, and I've been hooked ever since.
French Pear Tart Recipe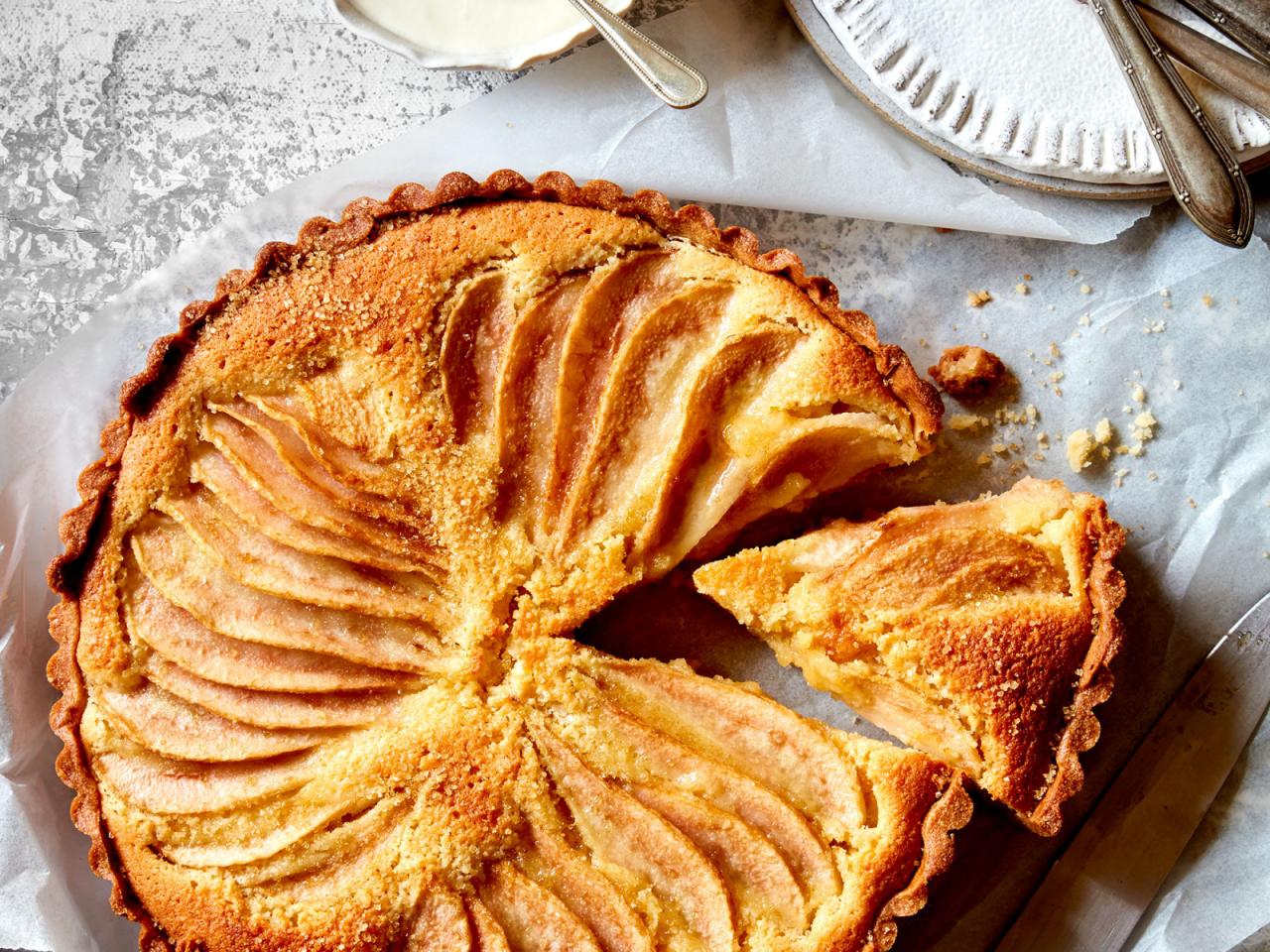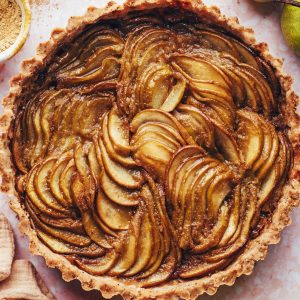 French Pear Tart Recipe
Ingredients
Two cups of pear slices

Half cup of butter

A pack of tart dough

Half cup of heavy cream

Half cup of sugar
Instructions
Take a large bowl.

Add the cream and beat it properly.

Make it frothy and then add the butter and sugar.

Beat the mixture properly and then add the pear slices in the butter.

Mix the mixture properly.

Lay the tart dough into greased tart dishes.

Add the mixture on top

Bake the dish properly for ten to fifteen minutes.

The dish is ready to be served.
Making French Pear Tart in an Air Fryer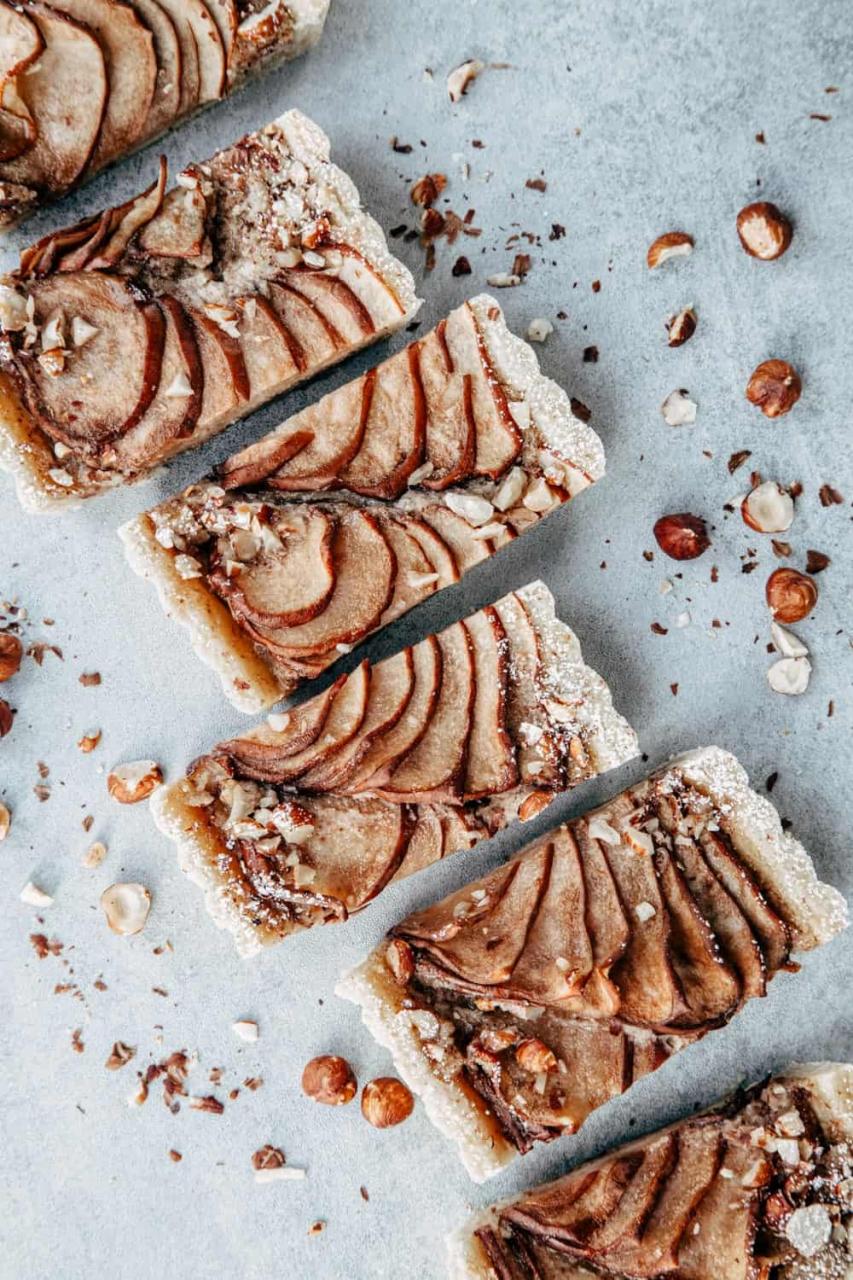 Preheat your air fryer: Start by preheating your air fryer to 350°F (175°C). This ensures that your tart starts cooking immediately once it goes in and helps achieve that beautiful golden-brown color.
Prepare your tart: Prepare your tart as per the recipe. Make sure it fits comfortably in your air fryer.
Air fry: Place the tart in the air fryer basket. Cook for about 20-25 minutes. Keep an eye on it, as cooking times can vary depending on your specific air fryer model.
Check for doneness: Your tart is done when it's golden and the pears are tender.
Serve: Allow it to cool slightly before slicing and serving.
Tips for making French Pear Tart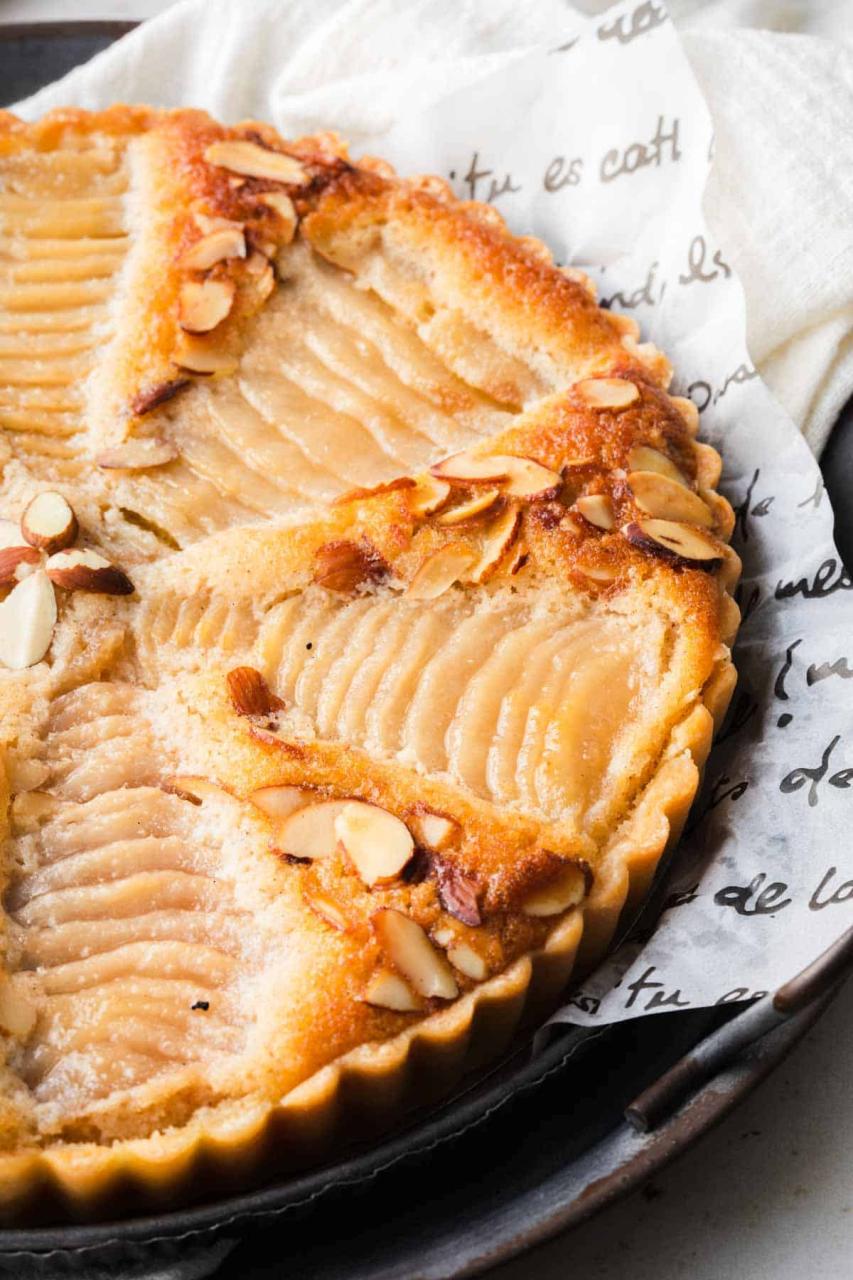 The French Pear Tart recipe is more than just a dessert; it's an experience. It's a harmonious blend of textures and flavors – the crunch of the tart shell, the sweetness of the pears, and the subtle hint of spices. To me, it encapsulates the essence of French baking – sophisticated, yet comforting. Every time I bake this tart, I'm transported back to that quaint patisserie in Paris.
For those who are new to this dessert, let me paint a picture for you. A French Pear Tart is a classic dessert that features a flaky tart shell filled with a layer of almond cream and topped with slices of sweet, juicy pears. It's then baked to golden perfection and served warm or at room temperature.
But today, we're not focusing on the recipe itself. Instead, we'll delve into some cooking tips, serving suggestions, and answer some frequently asked questions. I'll also share how to prepare this tart using different kitchen tools.
My Top Cooking Tips for the Perfect French Pear Tart
Baking the perfect French Pear Tart goes beyond just following the recipe. Here are my top tips to ensure your tart is a hit:
Quality of Pears: The star of this dish is the pears. Always use ripe, juicy pears for the best flavor.
The Right Tart Shell: A buttery, flaky tart shell is key. You can make your own or use a good quality store-bought one.
Don't Overbake: The tart should be golden and the pears tender, but not mushy.
Cool Completely: Allow the tart to cool completely before slicing. This ensures clean, neat slices.
Serving Suggestion – Adding a Personal Touch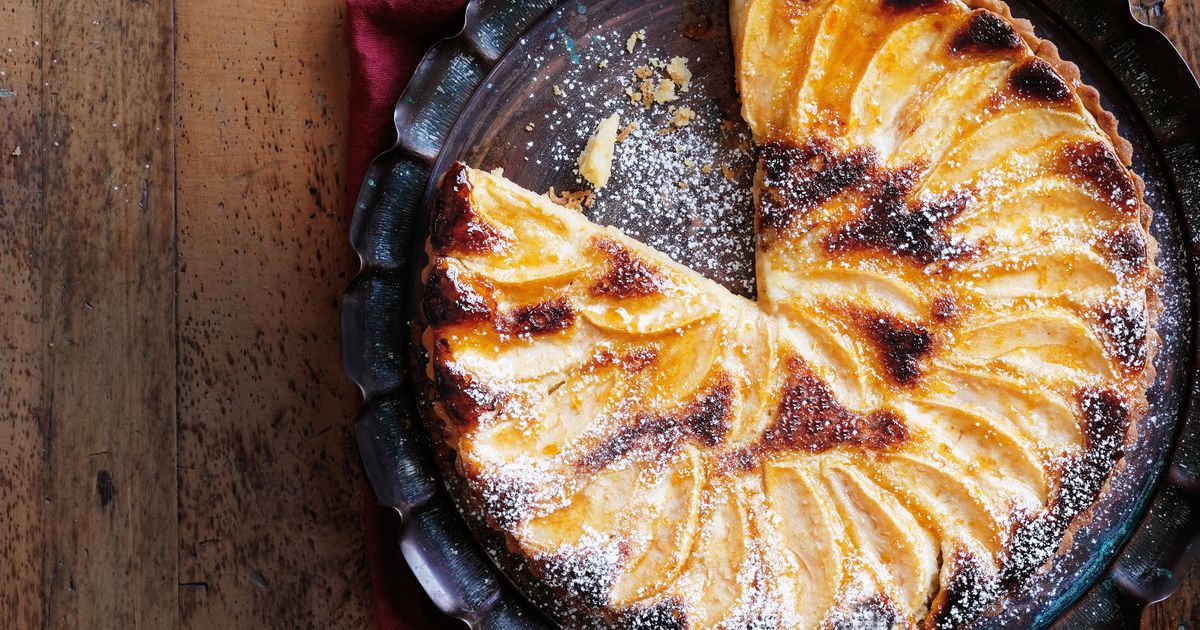 When it comes to serving your French Pear Tart, you want to maintain its classic charm while adding a personal touch. I love serving my tart with a dusting of powdered sugar and a dollop of whipped cream. For an extra layer of decadence, a scoop of vanilla ice cream pairs beautifully. And don't forget a sprig of mint for that pop of color!
FAQs: Your Queries Answered
Over the years, I've received numerous questions about the French Pear Tart recipe. Here are answers to some of the most frequently asked ones:
Can I use other fruits in place of pears? Yes, but pears give the best flavor and texture.
Can I make the tart shell ahead of time? Absolutely! You can prepare the shell ahead and even freeze it for later use.
How do I know when my tart is done? The tart is done when it's golden and the pears are tender.
Can I make this tart dairy-free? Yes, you can substitute the dairy ingredients with their non-dairy counterparts.
Can I reheat my tart? Yes, but it's best served at room temperature. If you need to reheat, do so gently in the oven.
So, there you have it – my personal journey with the delightful French Pear Tart recipe. Baking it always brings back fond memories of Paris and adds a touch of elegance to any meal.