Hello, my dear food lovers! It's Julia here from Dinner with Julia. Today, I'm going to share with you one of my favorite savory delights – the French Cake Salé. But before we get into the recipe, let's explore some cooking tips, serving suggestions, and FAQs that will make your baking experience truly enjoyable!
French Cake Sale Recipe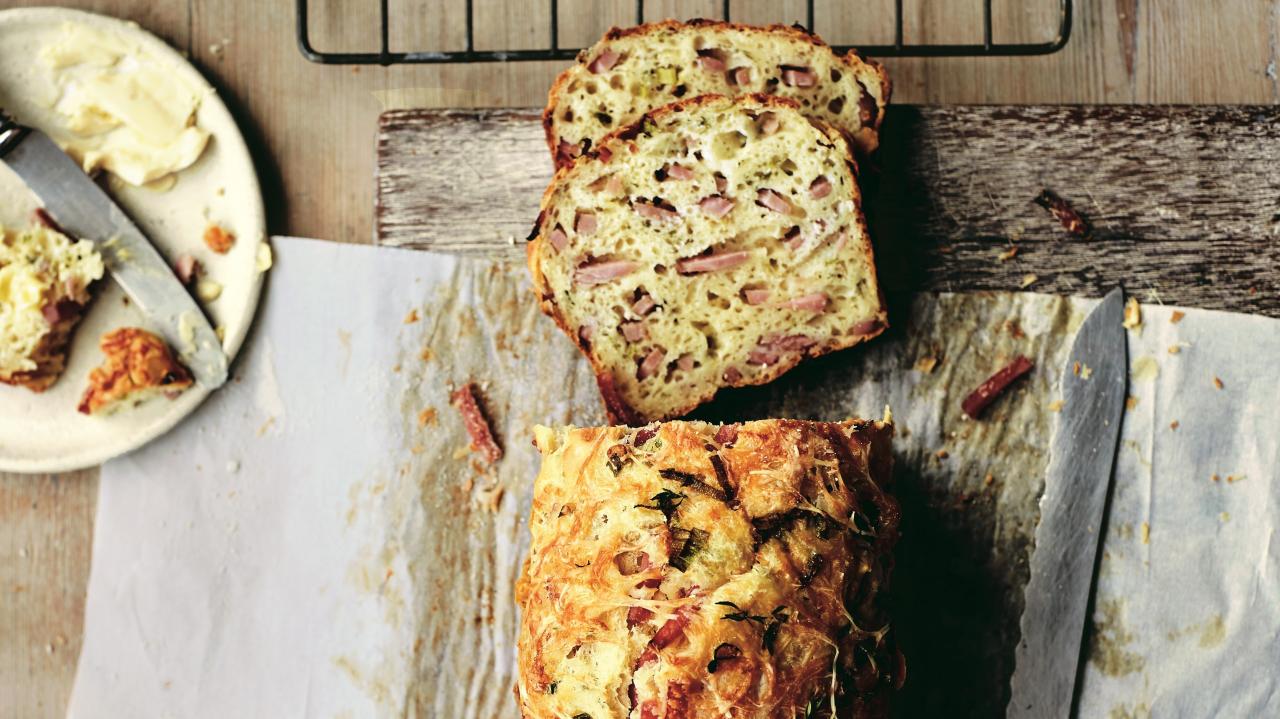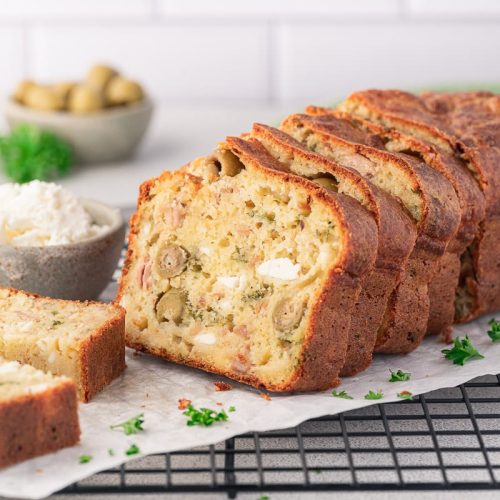 French Cake Sale Recipe
Equipment
1 large skillet

1 large bowl

1 oven
Ingredients
Two tablespoon of olive oil

Half cup of chopped shallots

One teaspoon of minced garlic

One and a half cup of all-purpose flour

A pinch of black pepper

A pinch of salt

Half cup of milk

One and a half cup of cheese

Three whole eggs
Instructions
Take a large skillet.

Add two tablespoons of olive oil and chopped shallots into the skillet.

Cook the shallots for a few minutes until they turn light brown.

Add the minced garlic into the skillet.

Add salt and black pepper into the skillet and mix well.

Switch off the stove and let the mixture cool down.

Take a large bowl.

Add the eggs and milk into the bowl.

Whisk well and then add the flour and cooked mixture into the bowl.

Mix everything well.

Pour the mixture into a greased loaf pan.

Add the cheese on top of the batter.

Place the pan in a preheated oven and bake the loaf.

Dish out the loaf after forty minutes

Your dish is ready to be served
Cooking French Cake Sale in an Air Fryer
Preparation: Prepare your French Cake Sale mixture as per the recipe. Instead of preheating your oven, preheat your air fryer at 350°F (175°C).
Transfer to Dish: Transfer the batter into a small, air fryer-safe loaf pan that fits comfortably inside your air fryer basket.
Cooking: Place the loaf pan in the air fryer basket, ensuring it is stable. Depending on the size of your air fryer, you may need to bake one cake at a time.
Baking: Cook the cake at 350°F (175°C) for about 20 minutes, or until it has risen and is golden brown on top. Every air fryer is different, so keep an eye on it to prevent overcooking.
Serving: Serve your air-fried French Cake Sale warm or at room temperature, just as you would with the oven-baked version. It's perfect as a light lunch or a sophisticated starter.
Tips for making French Cake Sale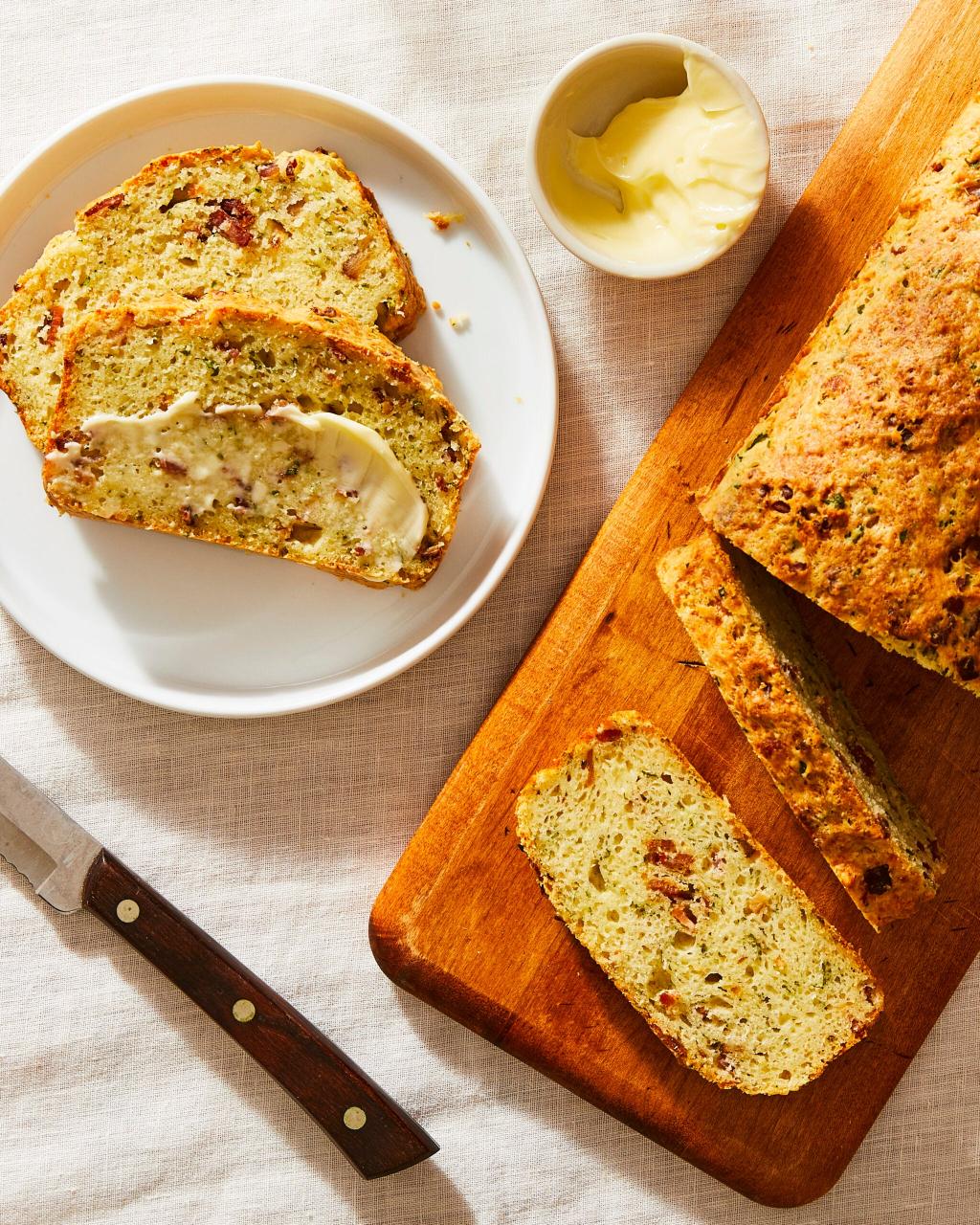 A beautifully set table featuring the French Cake Salé, a green salad, and a glass of mimosa – the perfect brunch
Cooking Tips for a Perfect French Cake Sale
Quality Ingredients: The key to a great Cake Sale starts with high-quality ingredients. Opt for fresh vegetables, good quality cheese, and premium cured meats for the best flavor.
Don't Overmix: When combining the wet and dry ingredients, mix just until they're combined. Overmixing can result in a dense cake.
Bake Immediately: Once the batter is prepared, transfer it to the loaf pan and bake immediately. This ensures the baking powder works effectively, giving you a well-risen cake.
Serving Suggestions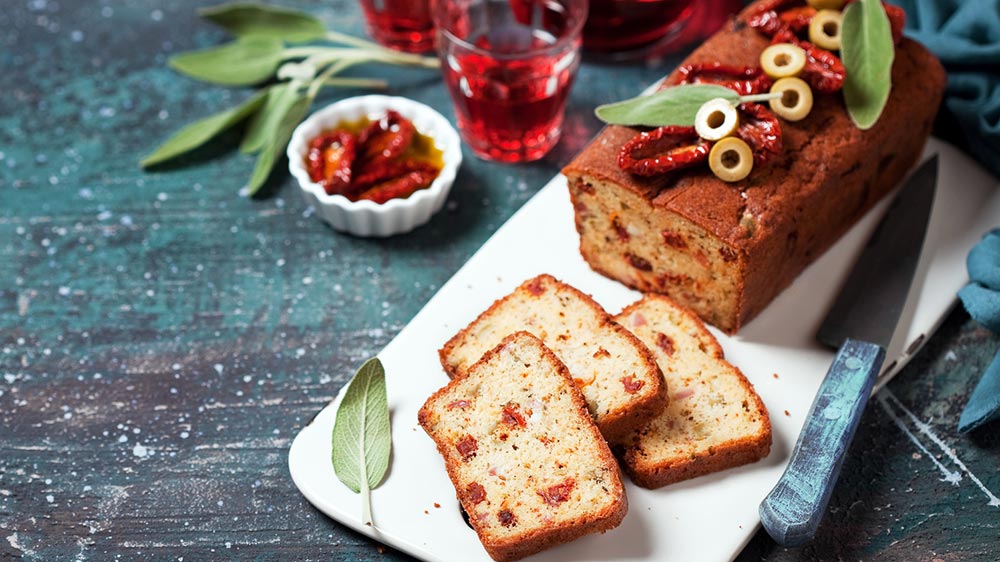 Now, let's talk about how to serve this savory delight.
As an Appetizer: Slice the Cake Sale and serve it as an appetizer. It's perfect for parties and gatherings!
Pair with Salad: A fresh green salad with a tangy vinaigrette is the perfect accompaniment to balance the richness of the cake.
Brunch Idea: Serve slices of Cake Salé at brunch for a savory twist. It pairs wonderfully with a glass of mimosa!
FAQs
Can I prepare the Cake Sale ahead of time? Absolutely! You can bake the Cake Sale a day in advance and store it in an airtight container at room temperature.
Can I freeze the Cake Sale? Yes, the Cake Salé freezes well. Wrap it tightly in plastic wrap and then in aluminum foil before freezing. To serve, thaw it at room temperature.
Can I add other ingredients to the batter? Yes, feel free to experiment with different vegetables, cheeses, and meats. Just make sure to chop them finely so they distribute evenly in the batter.
Why is my Cake Sale dense? This could be due to overmixing the batter or not baking it immediately after mixing.
How do I know when my Cake Sale is done? The cake is done when it's golden brown on top and a skewer inserted into the center comes out clean.
And there you have it, my fellow food enthusiasts! I hope this post has inspired you to embark on your own French Cake Sale adventure. Remember, cooking is all about creativity, experimentation, and above all, enjoyment. So, let's get baking!