Hello, my dear food lovers! It's Julia here from Dinner with Julia. Today, I'm going to share with you one of my favorite Mediterranean delights – the French Olive Tapenade. But before we get into the recipe, let's explore some cooking tips, serving suggestions, and FAQs that will make your tapenade-making experience truly enjoyable!
French Olive Tapenade Recipe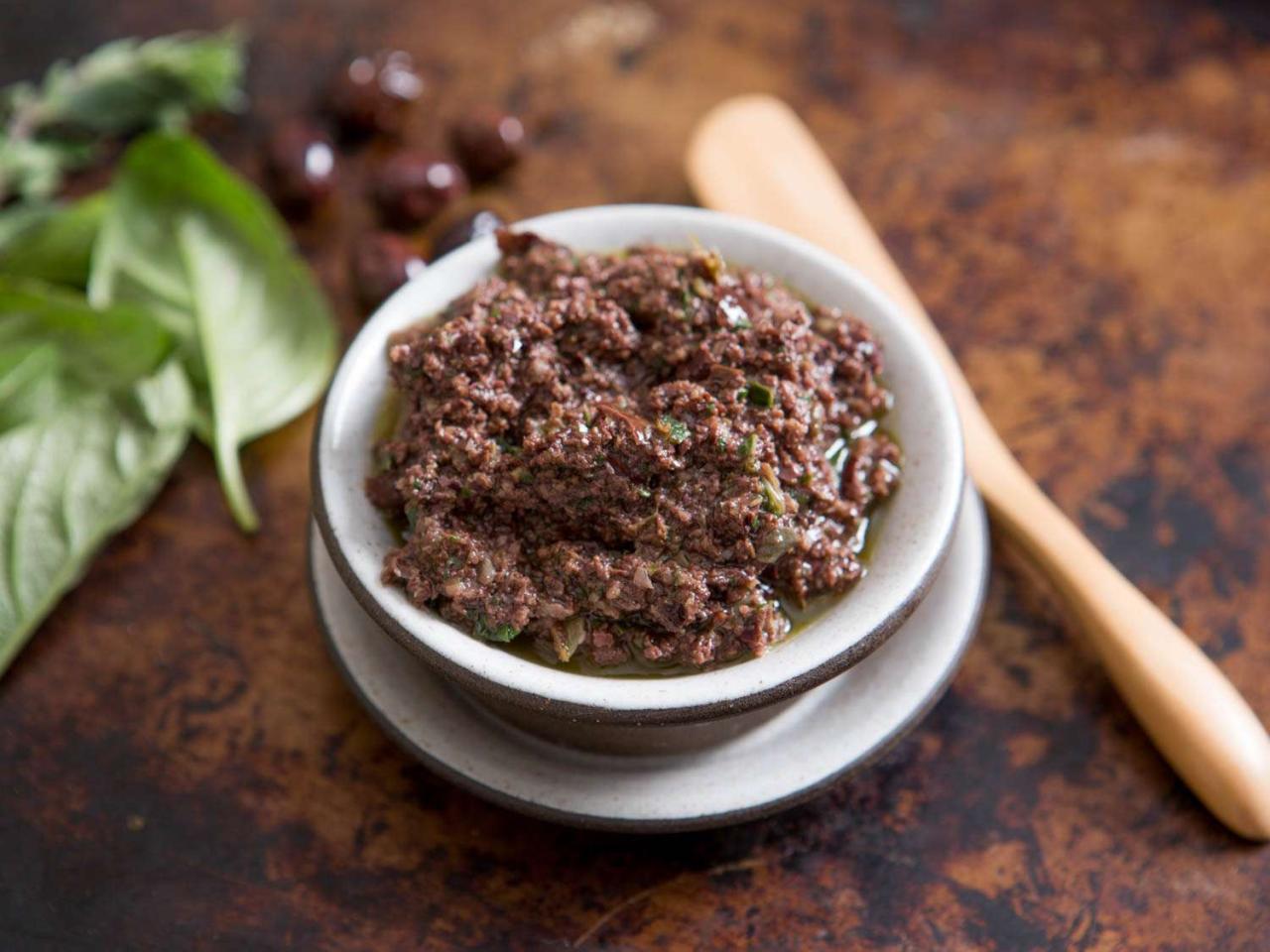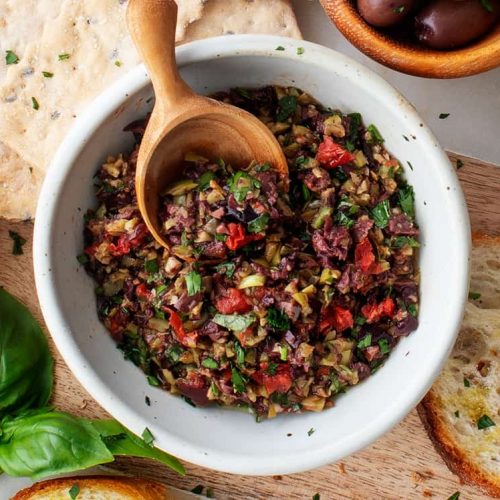 French Olive Tapenade Recipe
Ingredients
One and a half cup of anchovies

One tablespoon of chopped capers

Half cup black olives

Two tablespoon of thyme

Half teaspoon of salt

Two teaspoon of minced garlic

One teaspoon of olive oil
Instructions
Take a blender.

Add all the ingredients into the blender.

Blend all the ingredients.

Dish out when blended properly.

Serve it with bread slices.

Your dish is ready to be served.
Cooking French Olive Tapenade in an Air Fryer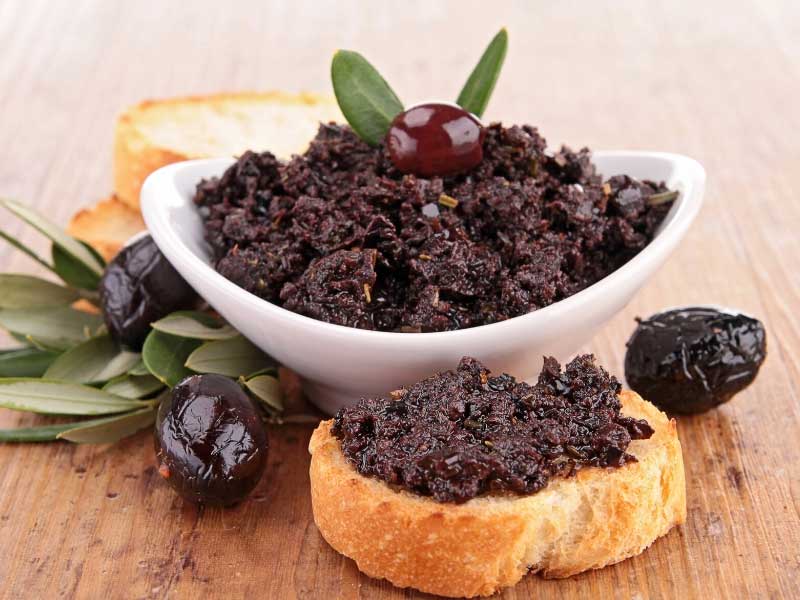 Preparation: Prepare your French Olive Tapenade mixture as per the recipe. Instead of using a food processor or chopping by hand, we'll be roasting the ingredients in the air fryer.
Roasting: Place the olives, garlic, and capers in the air fryer basket. Set the temperature to 350°F (175°C) and roast for about 5 minutes, or until the garlic is golden and fragrant.
Blending: Transfer the roasted ingredients to a food processor, add the remaining ingredients, and pulse until you achieve your desired texture.
Serving: Serve your air-fried French Olive Tapenade as you would the regular version. It's perfect as a spread on toasted baguette slices, as a dip for vegetables, or as a topping for grilled meats.
Tips for making French Olive Tapenade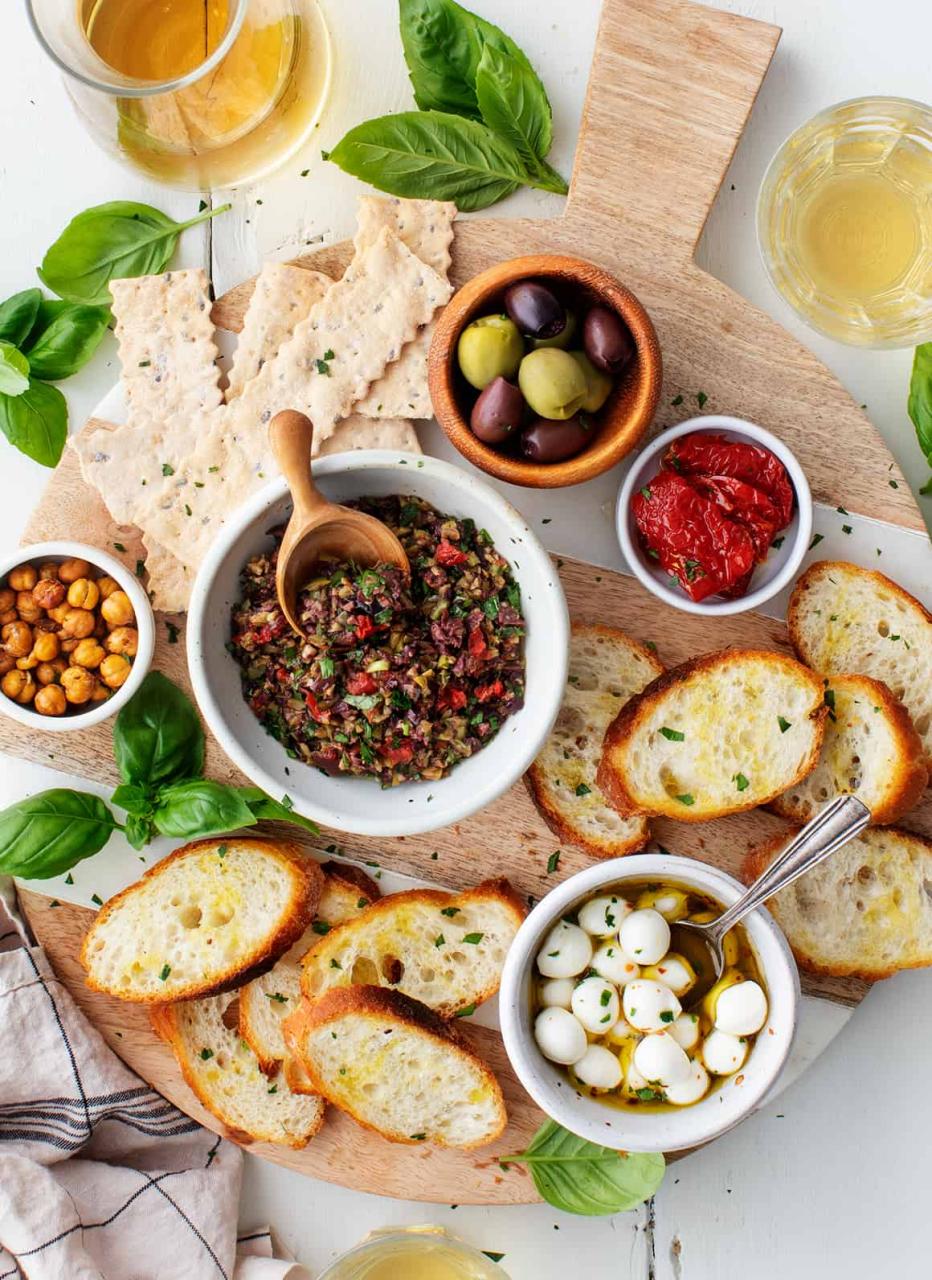 Cooking Tips for a Perfect French Olive Tapenade
Quality Ingredients: The key to a great tapenade starts with high-quality olives. Opt for Kalamata or Niçoise olives for an authentic flavor.
Balancing Flavors: Tapenade is all about balance. The saltiness of the olives, the tanginess of the capers, and the sharpness of the garlic should all complement each other.
Texture Matters: For the best texture, chop your ingredients finely rather than blending them into a paste. This gives your tapenade a more interesting texture.
Serving Suggestions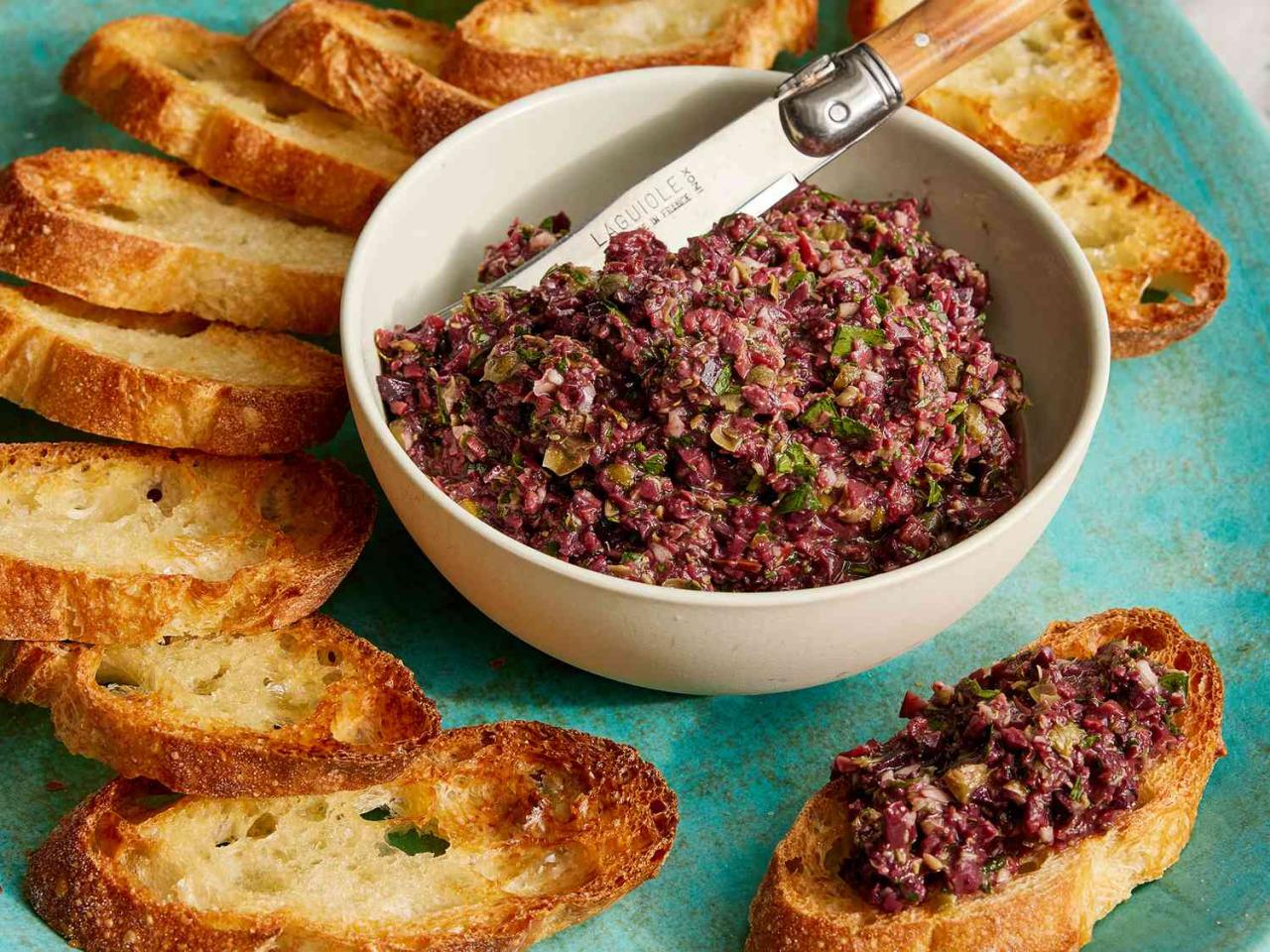 Now, let's talk about how to serve this savory delight.
On Toast: Spread the tapenade on slices of toasted baguette for a simple yet delicious appetizer.
With Grilled Meat: Tapenade makes a great accompaniment to grilled chicken or fish.
In Pasta: Stir some tapenade into pasta for a quick and easy Mediterranean-inspired dish.
FAQs
Can I prepare the tapenade ahead of time? Absolutely! In fact, tapenade tastes even better after a day or two in the fridge as this allows the flavors to meld together.
Can I use green olives? Yes, you can use green olives if you prefer their flavor. Just keep in mind that the color and taste of your tapenade will be different.
Can I add other ingredients to the tapenade? Yes, feel free to experiment with different ingredients. Sun-dried tomatoes, roasted red peppers, or fresh herbs can all add a unique twist to your tapenade.
Why is my tapenade bitter? This could be due to the type of olives you used. Some varieties can have a slightly bitter aftertaste. If your tapenade tastes bitter, try adding a little lemon juice or vinegar to balance it out.
How long does tapenade last? Tapenade can be stored in an airtight container in the fridge for up to a week.
And there you have it, my fellow food enthusiasts! I hope this post has inspired you to embark on your own French Olive Tapenade adventure. Remember, cooking is all about creativity, experimentation, and above all, enjoyment. So, let's get chopping!