Hello, my dear food lovers! It's Julia here from Dinner with Julia. Today, I'm going to share with you one of my favorite Mediterranean delights – the French Olive Tapenade. But before we get into the recipe, let's explore some cooking tips, serving suggestions, and FAQs that will make your tapenade-making experience truly enjoyable!
French Potato Salad Recipe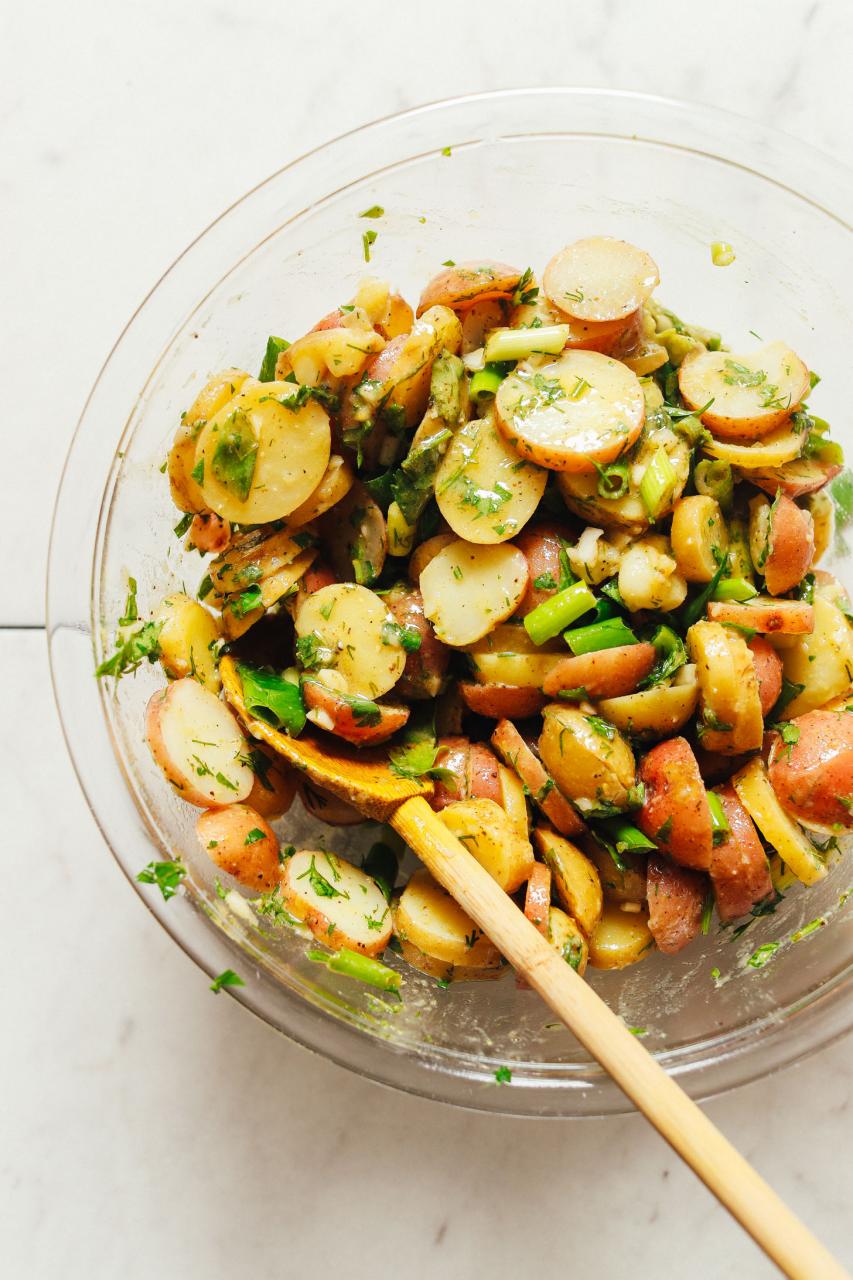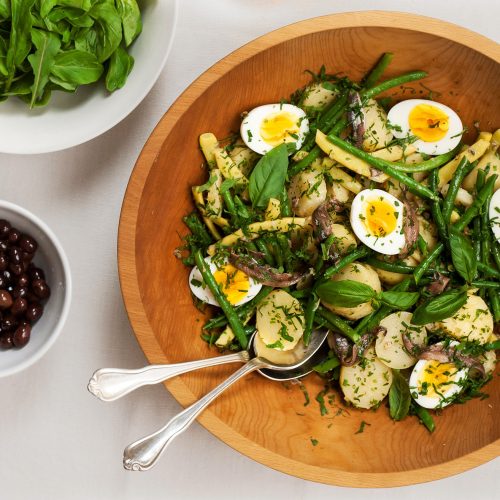 French Potato Salad Recipe
Ingredients
Three tablespoon of vegetable broth

One cup of carrot

Half cup of fresh thyme

One cup of French potatoes

Half teaspoon of smoked paprika

Two tablespoon minced garlic

Half cup of chopped celery

Two tablespoon of olive oil

Two tablespoon of honey

Half cup of dijon mustard
Instructions
Take a large pan.

Add in the oil and potatoes into the pan.

Stir fry the potatoes and then add the vegetable broth into it.

Let the potatoes cook for about thirty minutes or until the liquid dries out in the sauce pan.

Add the rest of the ingredients into a bowl.

Mix all the ingredients well to form a homogenous mixture.

Add the cooked potatoes on top of the mixture.

Toss the salad to make sure everything is mixed properly.

Your dish is ready to be served.
Making French Potato Salad in an Air Fryer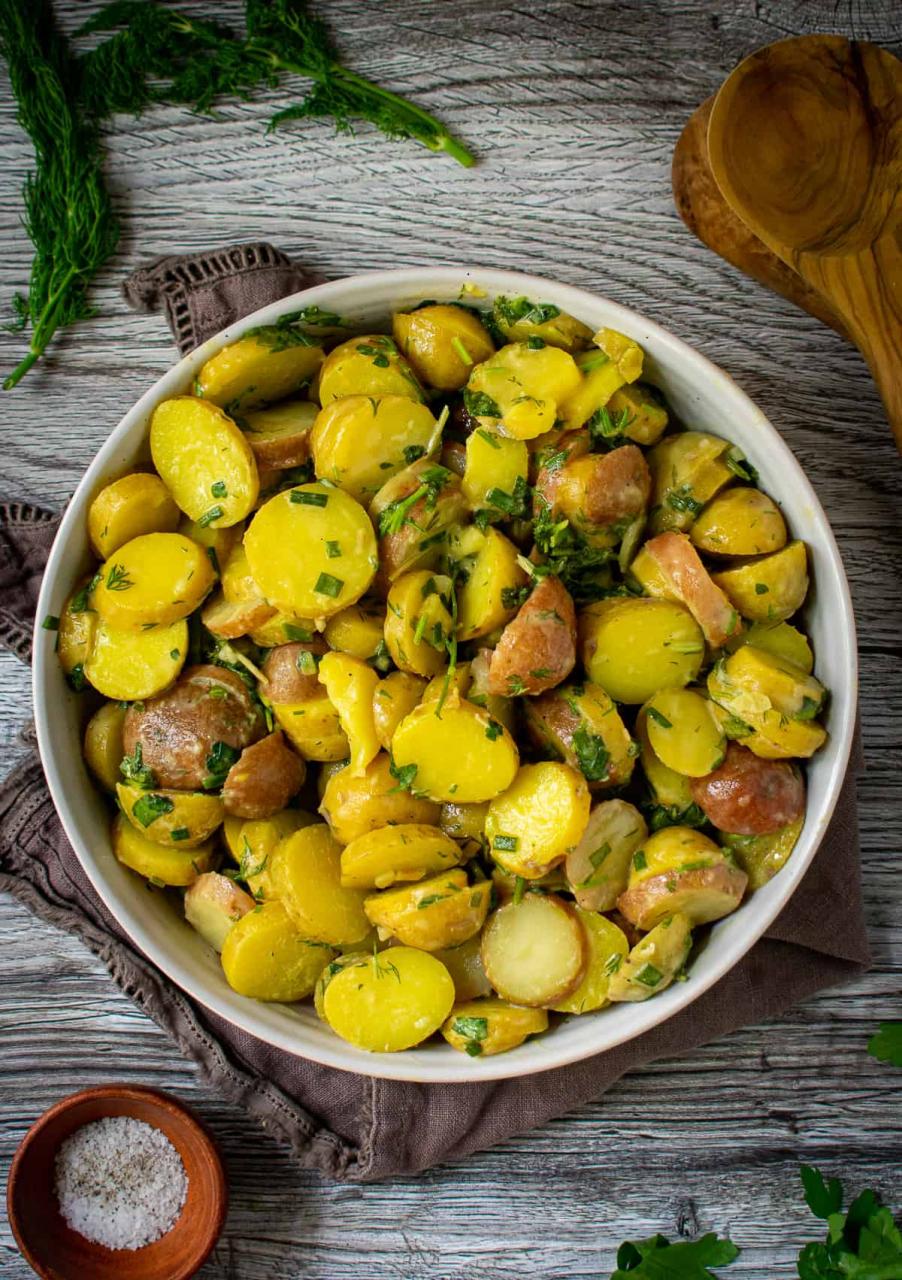 Preheat your air fryer: Start by preheating your air fryer to 400°F (200°C). This ensures that your potatoes start cooking immediately once they go in and helps achieve that beautiful golden-brown color.
Prepare your potatoes: Prepare your potatoes as per the recipe. Make sure they are cut into even pieces for uniform cooking.
Air fry: Place the potatoes in the air fryer basket. Cook for about 15-20 minutes, shaking the basket halfway through to ensure even cooking. Keep an eye on them, as cooking times can vary depending on your specific air fryer model.
Check for doneness: Your potatoes are done when they are golden brown and crispy on the outside, and tender on the inside.
Prepare the salad: Once the potatoes are done, allow them to cool slightly before mixing with the other salad ingredients and dressing.
Tips for making French Potato Salad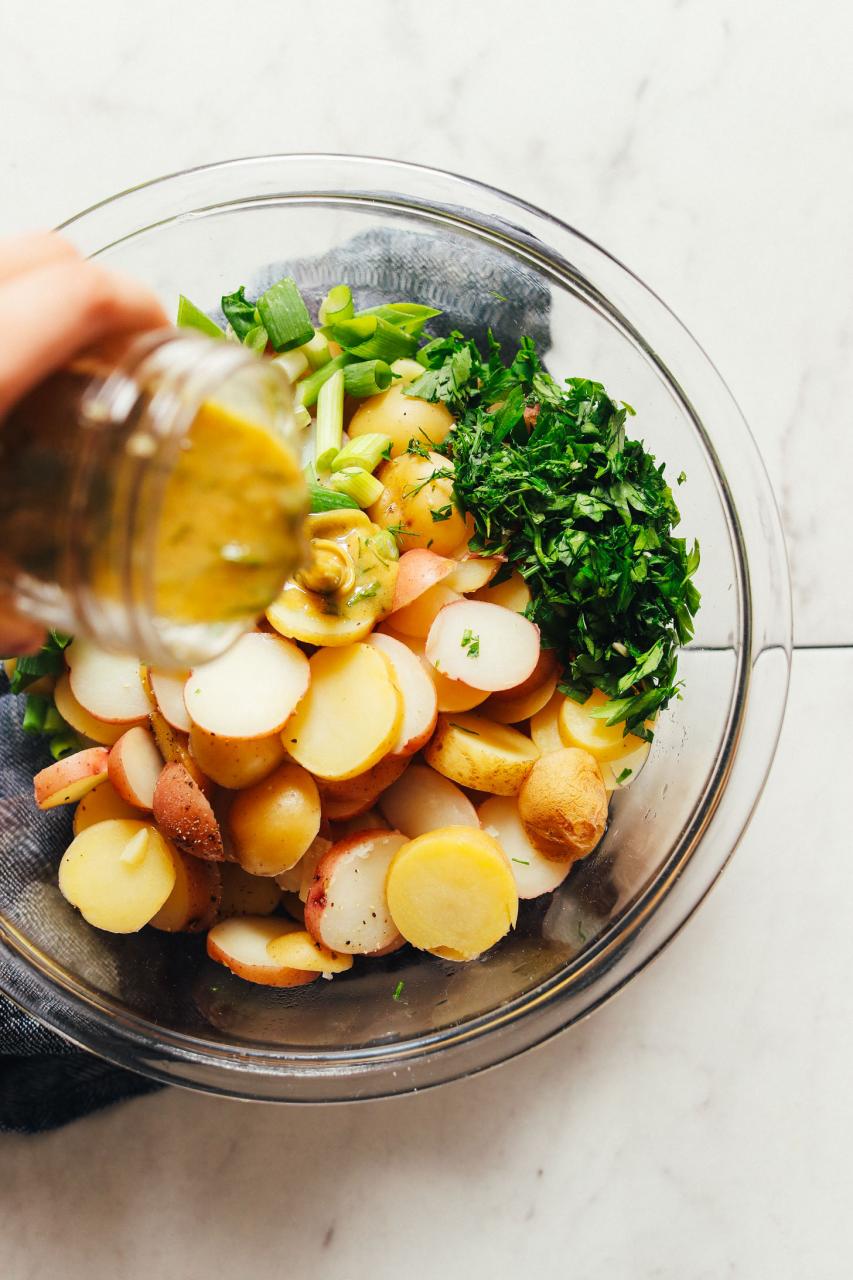 Cooking Tips for a Perfect French Potato Salad
Choosing the Right Potatoes: The key to a great potato salad starts with the right potatoes. Opt for waxy varieties like Yukon Gold or Red Bliss for a salad that holds its shape.
Cooking the Potatoes: Cook your potatoes until they are just tender. Overcooking will result in a mushy salad.
Dressing While Warm: Dress your potatoes while they're still warm. They'll absorb the dressing better, resulting in a more flavorful salad.
Serving Suggestions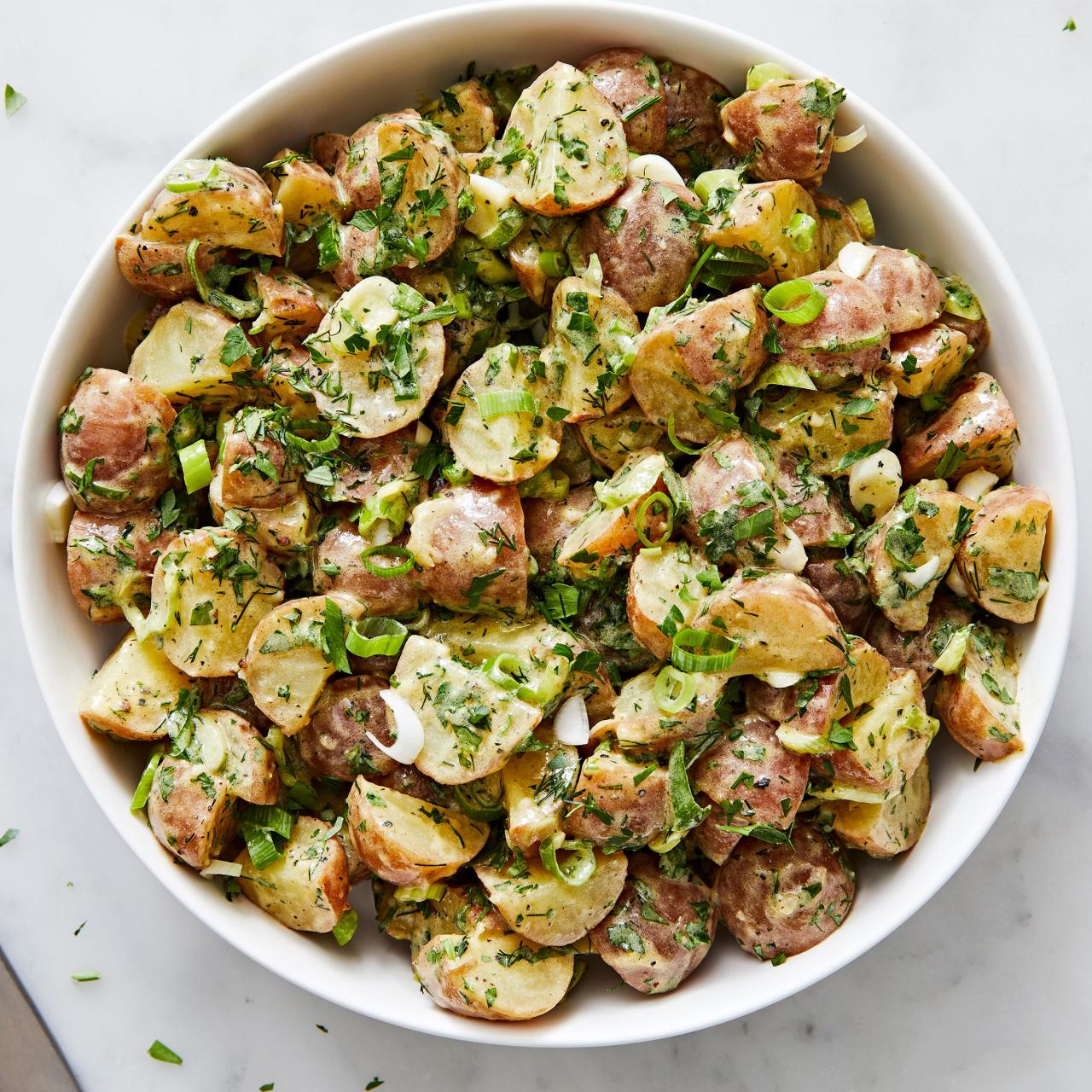 Now, let's talk about how to serve this delightful salad.
As a Side Dish: French Potato Salad makes a great side dish for grilled meats or fish.
Picnic Fare: This salad is perfect for picnics as it doesn't contain any mayonnaise and can be served at room temperature.
Potluck Star: Bring a bowl of French Potato Salad to your next potluck and watch it disappear!
FAQs
Can I prepare the salad ahead of time? Absolutely! In fact, French Potato Salad tastes even better after a few hours in the fridge as this allows the flavors to meld together.
Can I use other types of potatoes? Yes, you can use other types of potatoes if you prefer. Just keep in mind that waxy varieties hold their shape better.
Can I add other ingredients to the salad? Yes, feel free to experiment with different ingredients. Fresh herbs, chopped pickles, or even some crispy bacon can add a unique twist to your salad.
Why is my salad dry? This could be due to the potatoes not being dressed while they were still warm. Remember to dress your potatoes as soon as they're cooked for the best results.
How long does the salad last? French Potato Salad can be stored in an airtight container in the fridge for up to 3 days.