Hello, it's Julia from 'Dinner with Julia'! Today, I'm thrilled to share a piece of my culinary journey that takes us to the heart of France – the home of the classic French Egg and Tomato Breakfast Tartine Recipe.
Tartines, or open-faced sandwiches, are a staple in French breakfasts. They're simple, versatile, and oh-so-delicious. But today, we're focusing on one of my favorites – an egg and tomato tartine that's as delightful to look at as it is to eat.
French Egg and Tomato Breakfast Tartine Recipe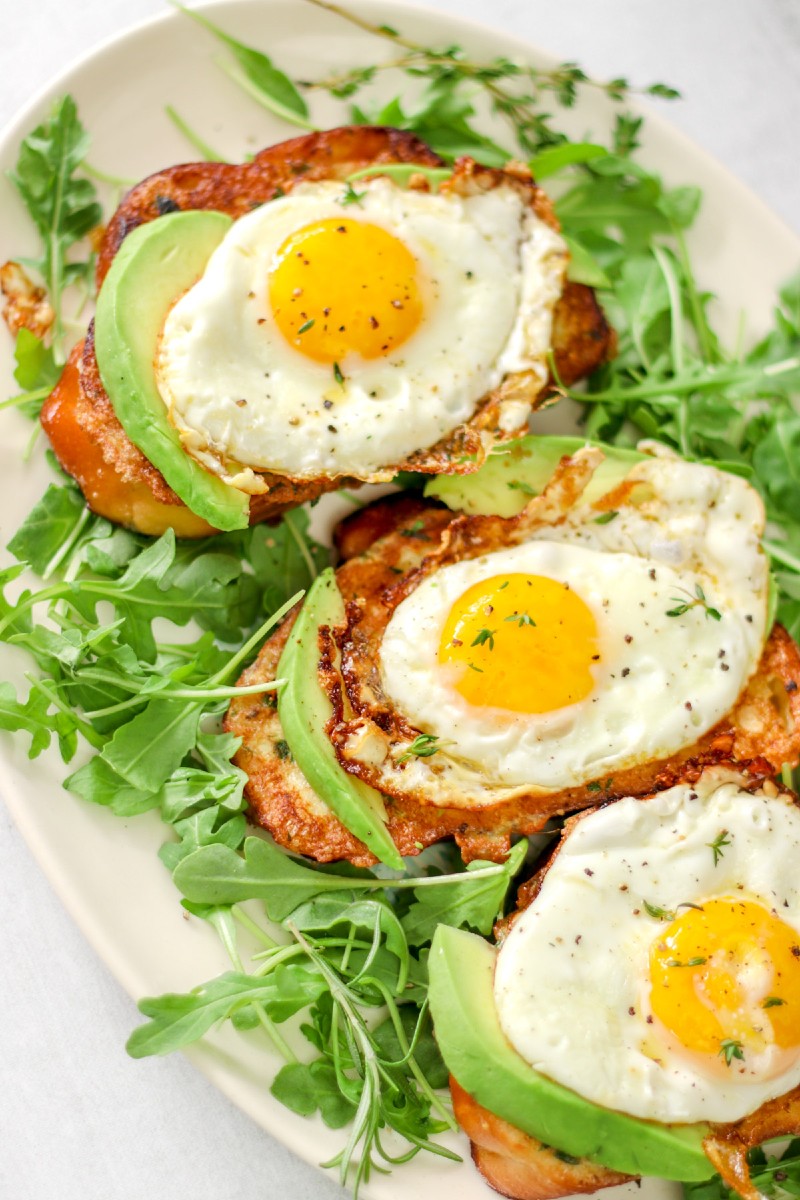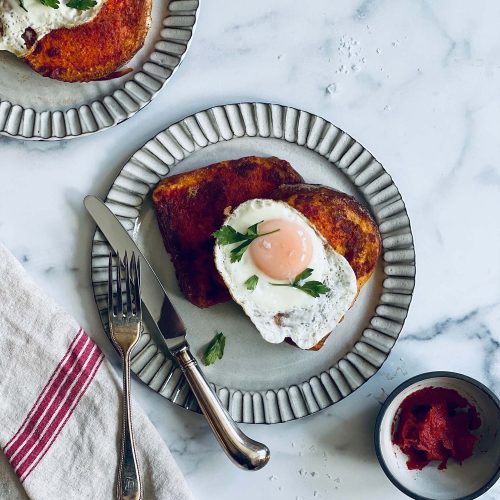 French Egg and Tomato Breakfast Tartine Recipe
Ingredients
Two tablespoon of mayonnaise

Salad leaves

Half cup of heavy cream

Three tablespoon of Dijon mustard

French tartine bread

One cup of dried cherry tomatoes

Two teaspoon of lemon juice

One teaspoon of sugar

Four fried eggs
Instructions
1.Take a large bowl.

Mix the mayonnaise, heavy cream, lemon juice and sugar until forms a homogenous mixture in the bowl.

Toast the bread slices.

Add the salad leaves on the bread slices.

Add the mayonnaise mixture on top of the slices.

Add the fried eggs and sun-dried tomatoes on top.

Drizzle the Dijon mustard on top of each slice.

The dish is ready to be served.
Tips for preparing famous French breakfast recipes using an oven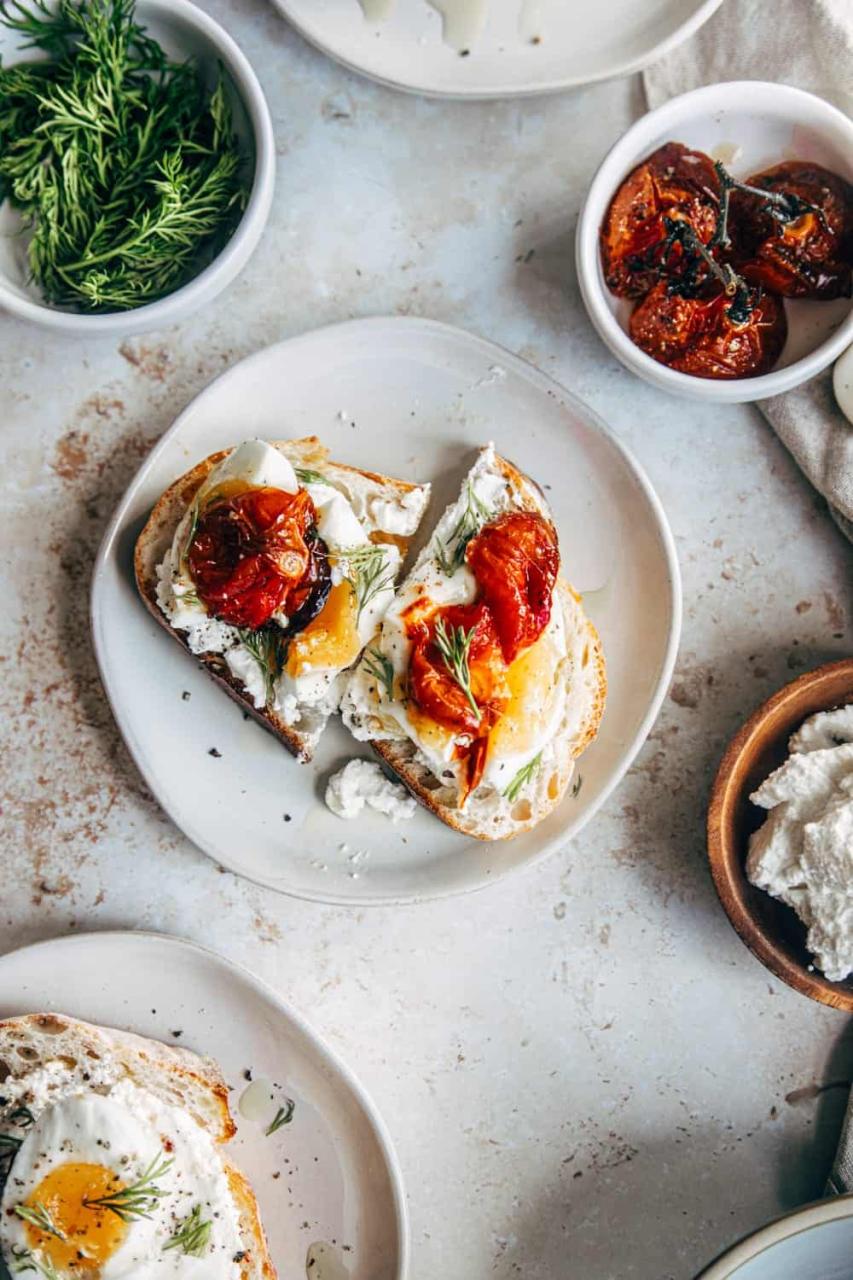 Baked French Toast
Prepare the egg custard batter and allow the bread slices to soak overnight.
In the morning, arrange the soaked bread slices in a baking dish.
Bake at 375°F for 15-20 minutes until puffed and golden brown.
Dust with powdered sugar and serve warm.
Quiche Lorraine
Blind bake the pie crust in the oven at 375°F for 15 minutes.
In a bowl, whisk together eggs, cream, cheese and bacon.
Pour the egg mixture into the par-baked pie crust.
Bake at 350°F for 35-40 minutes until set.
Allow to cool slightly before slicing and serving.
Baked Croissants
Shape croissants and place on a parchment lined baking sheet.
Cover and let rise overnight in the refrigerator.
In the morning, brush with egg wash and bake at 400°F for 15 minutes.
Reduce heat to 325°F and bake 10 more minutes until golden brown.
Tips for making French Egg and Tomato Breakfast Tartine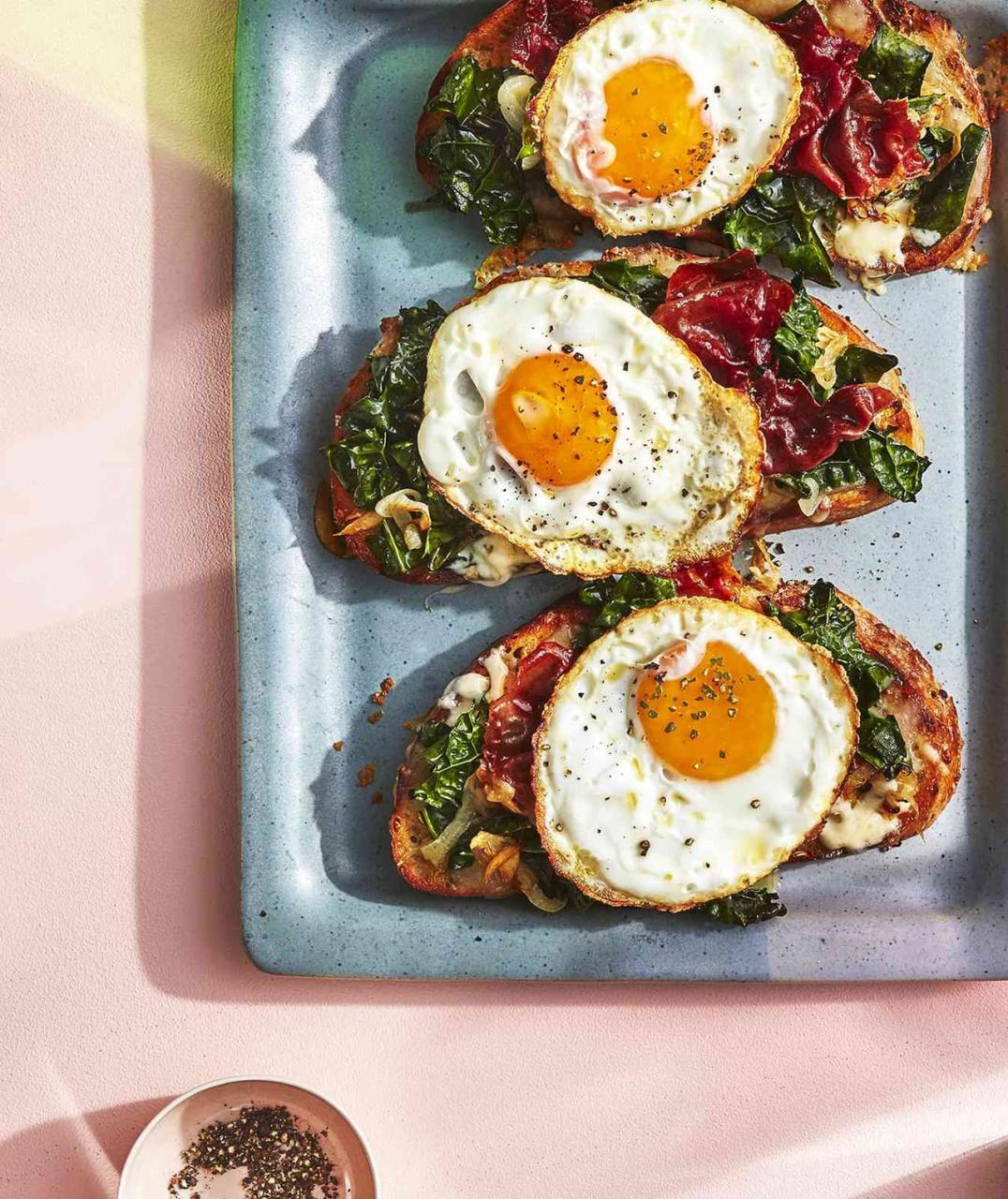 Cooking Tips
Here are some of my best tips for cooking amazing French breakfast recipes at home:
Use high quality ingredients. With simple dishes, ingredients really make a difference. Splurge on European style butter, artisan bread and cheese, fresh herbs, etc.
Master basic techniques like crepe making or folding omelettes. These skills take practice but are so valuable.
Allow time for rising and resting doughs properly. Slow fermentation equals better flavor.
Bake pastries like croissants and brioche the morning you want to serve them. They're best fresh out of the oven.
Keep egg dishes soft and creamy by using moderate heat and folding gently.
Infuse flavor into French toast batter by soaking bread overnight in the fridge.
Cook onions slowly for French onion soup. Low and slow caramelization equals depth of flavor.
Improvise by using what you have on hand. Almost any combo of bread, cheese, meat and veggies will work.
Enjoy the process! Cooking should be fun and relaxing. No need to stress about French breakfast perfection.
Serving Suggestions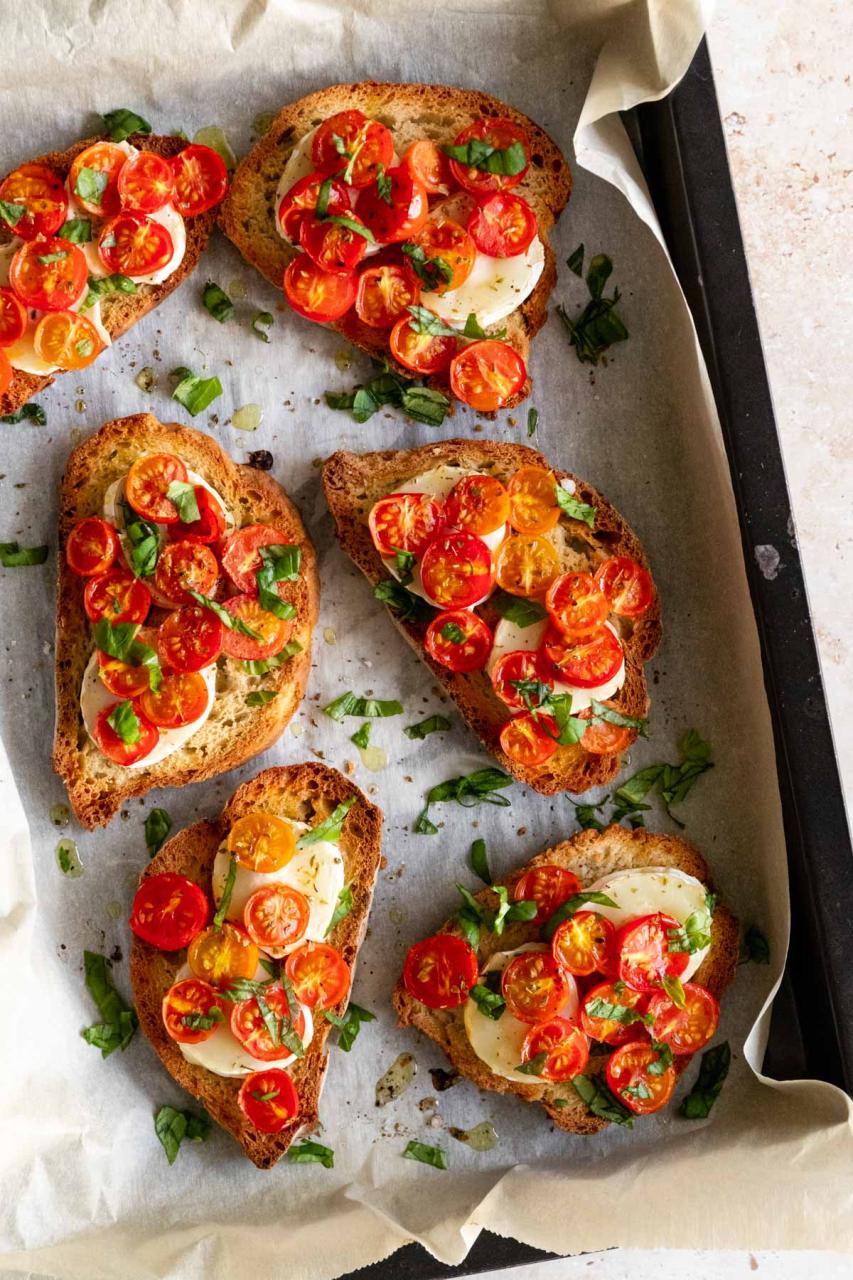 Now that we've covered some amazing French breakfast recipes, let's talk about how to serve them. Here are some of my tips for creating a beautiful French-inspired breakfast spread:
Offer an assortment of pastries, breads and jams so guests can customize their plates.
Serve strong coffee and tea alongside juices or milk.
Set the table with nice linens, silverware and china – not paper plates!
Include small vases of fresh flowers or herbs.
Display fresh fruit in decorative bowls for a pop of color.
Place salt & pepper shakers, butter and jams in easy reach.
For a buffet, use tiered platters and stands to show off the pastries.
Make it a leisurely affair – encourage guests to take their time and savor.
For music, play soft French cafe music or jazz.
Creating a lovely setting will make your French breakfast feel even more special. The French pay such close attention to detail when it comes to food – it's all about the experience.
FAQs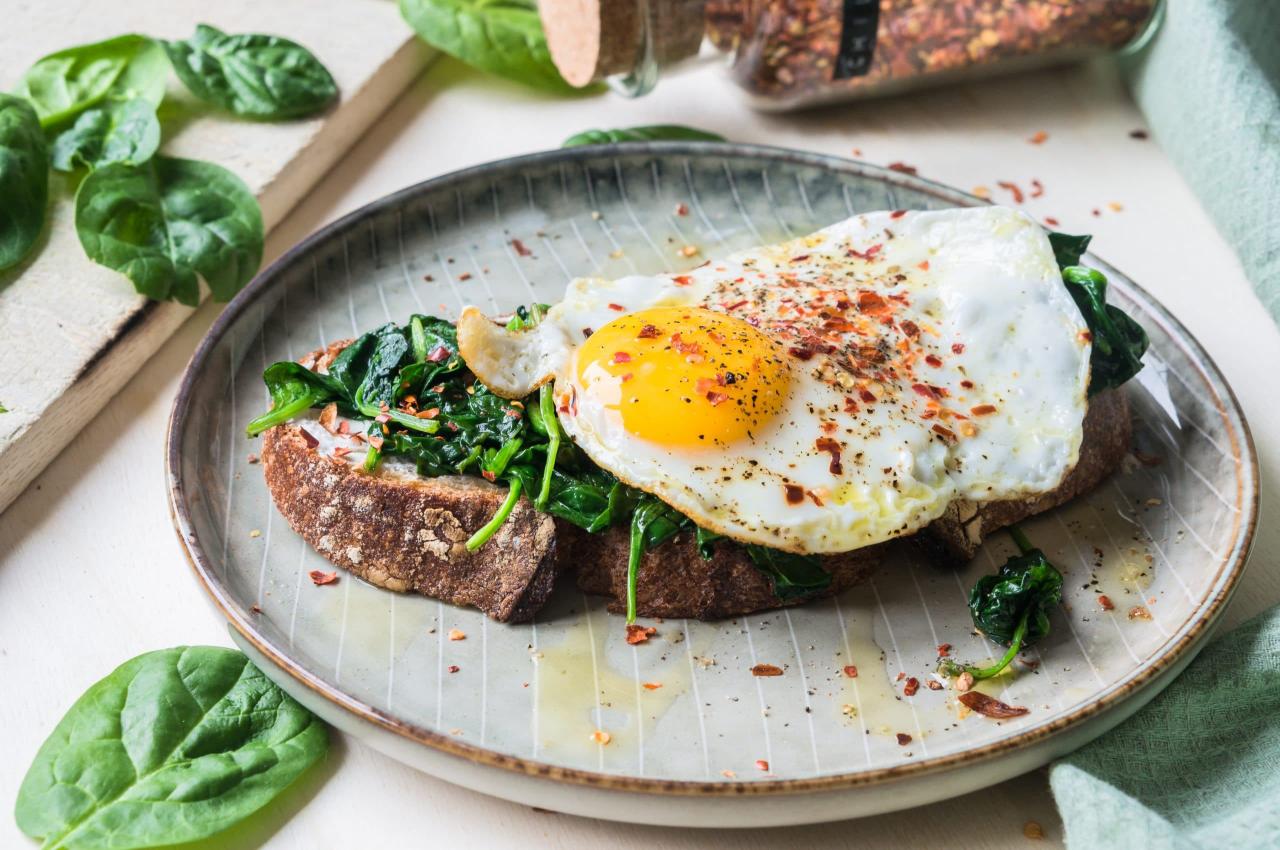 I get a lot of common questions about French breakfasts, so here are some quick answers to my top FAQs:
What time do the French eat breakfast? Breakfast is usually eaten between 8-10am, much later than most American breakfasts. The French will often have a light snack and coffee around 7am though.
Do the French eat eggs for breakfast? Yes, eggs are part of a traditional French breakfast, but usually prepared with cream or cheese. Plain scrambled or fried eggs are less common.
What do the French drink for breakfast? Coffee and tea are very popular morning drinks. An espresso or café au lait (coffee with steamed milk) is typical. Fresh orange juice is also common.
Do the French eat pancakes or waffles for breakfast? Not usually. French breakfast pastries like croissants, pain au chocolat, brioche, and crepes are more common than pancakes or waffles.
What do the French eat for breakfast besides pastries? Bread and butter with jam is traditional. They also enjoy yogurt with fruit or granola, omelettes, quiche, French toast, and occasionally meat like ham or sausage.
What do the French call French toast? French toast is called "pain perdu" which means "lost bread" in French. It refers to using stale bread and giving it new life by soaking it in an egg bath.
Is breakfast an important meal in France? Yes! Breakfast is considered the most important meal of the day. Even busy French people will take the time to sit and enjoy a proper breakfast.
What do you drink with a French breakfast? Coffee, tea, hot chocolate, milk, or juice are common breakfast beverages. For coffee, the French prefer espresso drinks like café au lait (coffee with steamed milk).
Is breakfast included in hotels in France? Most hotels in France offer some type of European continental breakfast with pastries, breads, cereal, fruit, yogurt and charcuterie. However, hot breakfast items like eggs may cost extra.
There you have it – everything you need to start enjoying French breakfasts at home, including my 10 favorite famous recipes. I hope you found this guide helpful and inspiring. Let me know if you have any other questions! I'm always happy to chat more about food.