Hello, culinary enthusiasts! It's Julia here, welcoming you back to another delightful episode of Dinner with Julia. Today, we're going to explore a recipe that's a celebration of fresh fruits – the French Poire Avec Orange. This dessert has been a staple in my kitchen ever since I first tried it in a charming patisserie in the heart of Paris. The sweet, juicy pears paired with the tangy oranges created a flavor combination that I've been in love with ever since.
French Poire Avec Orange Recipe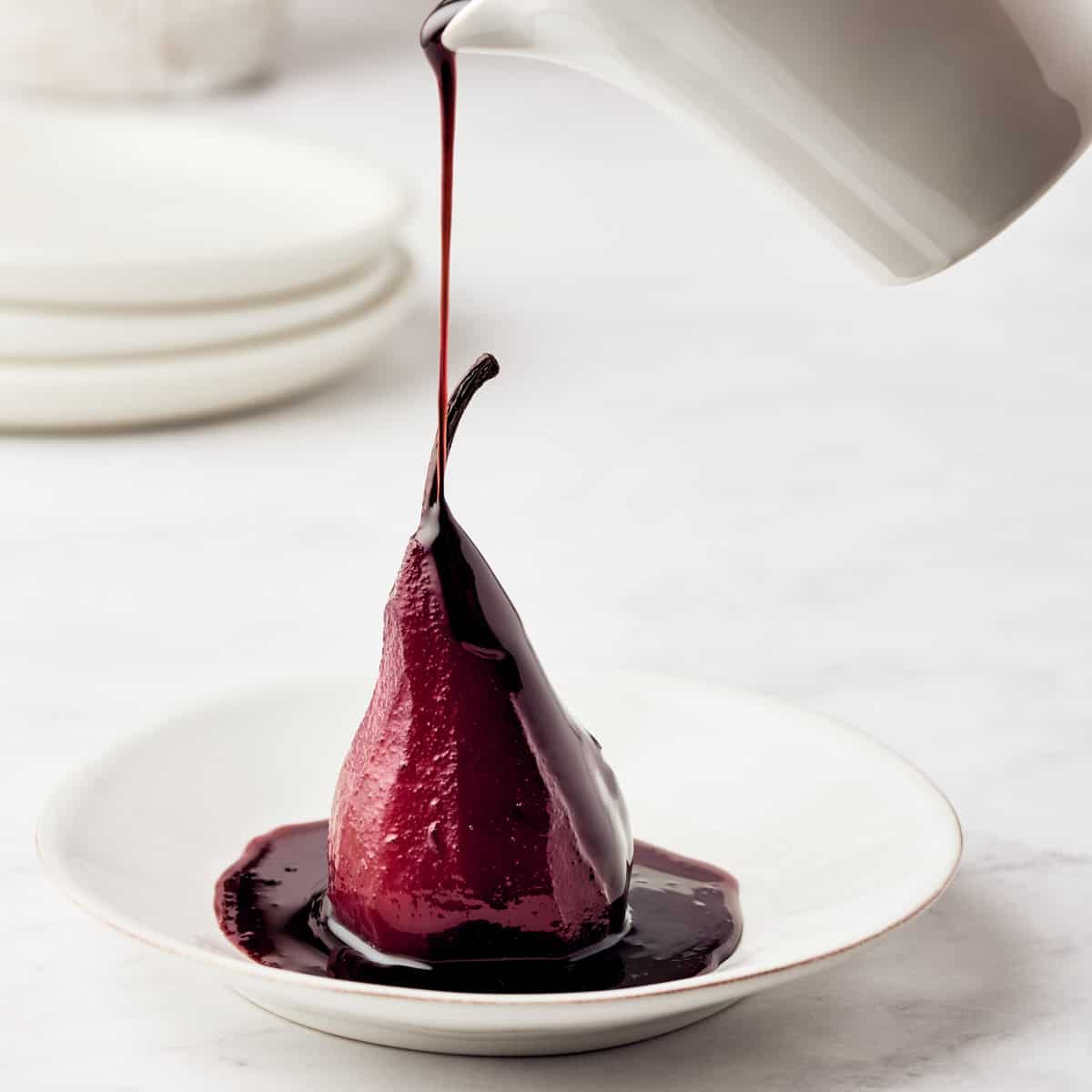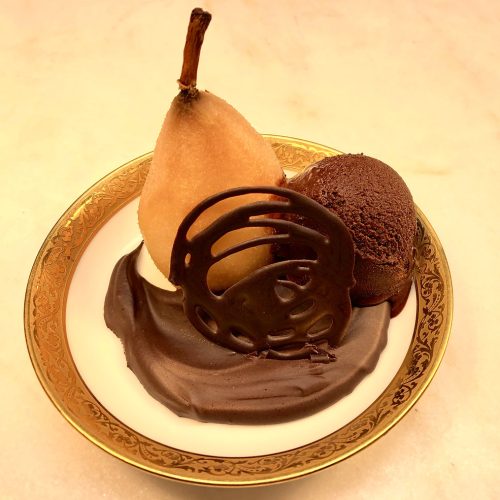 French Poire Avec Orange Recipe
Ingredients
Half cup of brown sugar

A teaspoon of vanilla extract

Four whole pears

One and a half cup orange juice

Half cup walnuts

Half cup of white sugar

A teaspoon of cinnamon powder
Instructions
Take a large saucepan.

Add all the ingredients into the pan except the pears.

Cook the ingredients well.

Cook the mixture until the sugar dissolves.

Cover the pears in the sauce.

Refrigerate the pears for one hour.

The dish is ready to be served.
Making French Poire Avec Orange in a Slow Cooker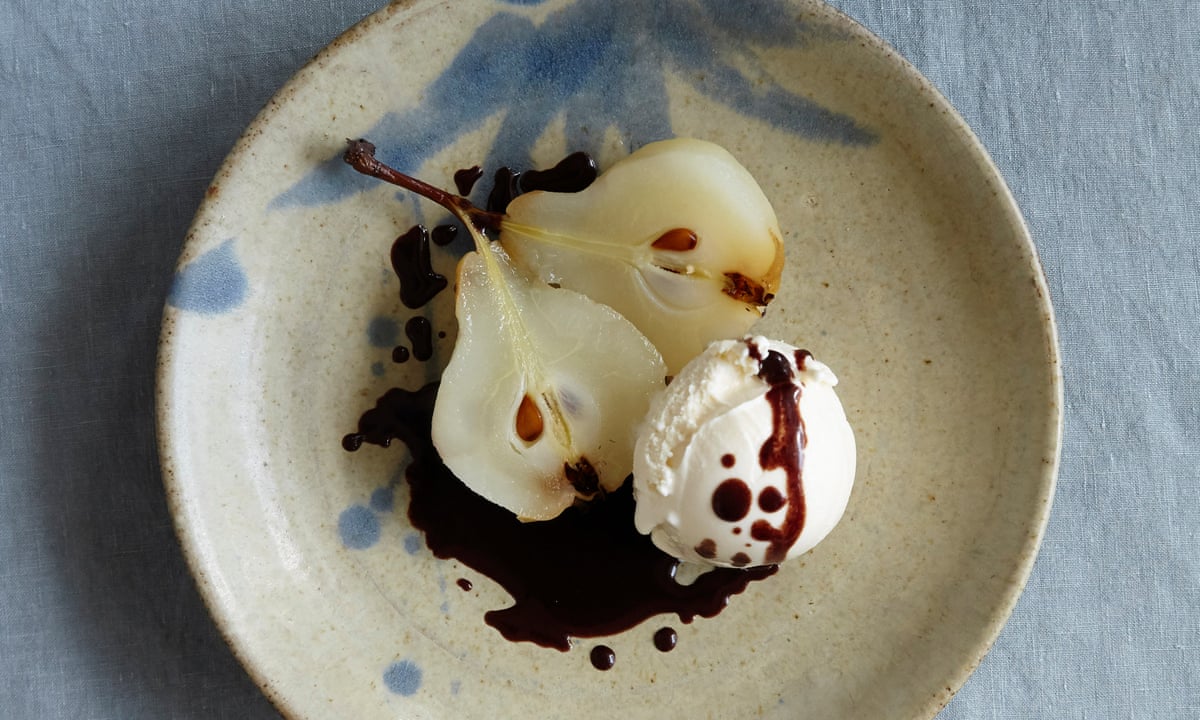 Here's how you do it:
Prepare your fruits: Prepare your pears and oranges as per the recipe. Make sure they fit comfortably in your slow cooker.
Add to slow cooker: Place the fruits in the slow cooker along with the other ingredients for the poaching liquid.
Slow cook: Cover and cook on low for about 2-3 hours. Keep an eye on it, as cooking times can vary depending on your specific slow cooker model.
Check for doneness: Your dessert is done when the pears are tender but not mushy.
Serve: Allow it to cool slightly before serving.
Tips for making French Poire Avec Orange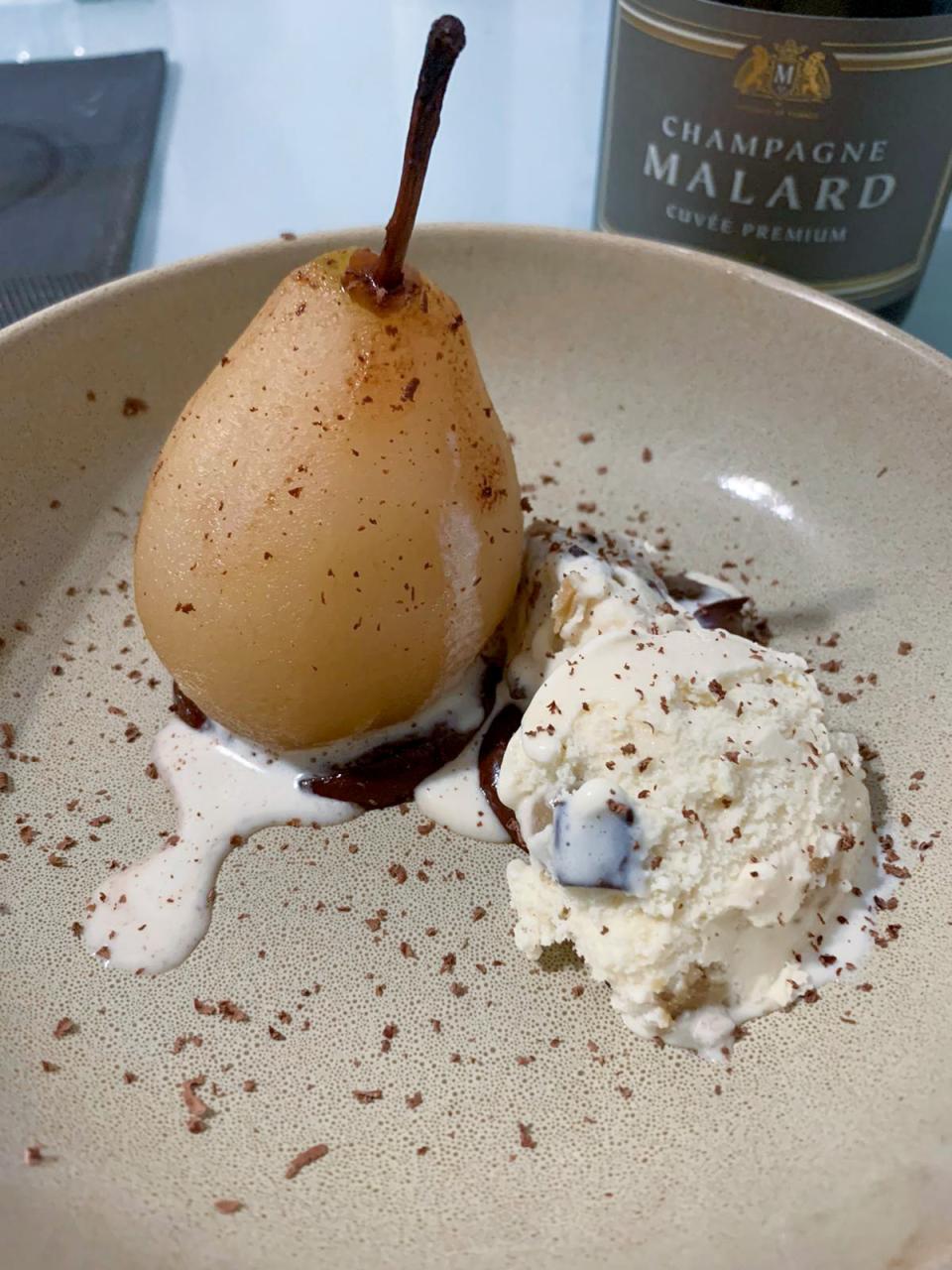 The French Poire Avec Orange recipe is more than just a dessert; it's a sensory experience. It's a delightful play of textures and flavors – the soft, juicy pears, the tangy oranges, and the subtle hint of spices. To me, it encapsulates the essence of French baking – simple, yet sophisticated. Every time I prepare this dish, I'm transported back to that quaint patisserie in Paris.
For those who are new to this dessert, let me paint a picture for you. A French Poire Avec Orange is a classic dessert that features poached pears served with a tangy orange sauce. It's then chilled until set and served at room temperature.
But today, we're not focusing on the recipe itself. Instead, we'll delve into some cooking tips, serving suggestions, and answer some frequently asked questions. I'll also share how to prepare this dessert using different kitchen tools.
My Top Cooking Tips for the Perfect French Poire Avec Orange
Preparing the perfect French Poire Avec Orange goes beyond just following the recipe. Here are my top tips to ensure your dessert is a hit:
Quality of Fruits: The stars of this dish are the pears and oranges. Always use fresh, ripe fruits for the best flavor.
The Right Poaching Liquid: A flavorful poaching liquid is key. You can infuse it with spices like cinnamon and star anise for added depth of flavor.
Don't Overcook: The pears should be tender but not mushy. They will continue to soften as they cool.
Chill Completely: Allow the dessert to chill completely before serving. This ensures the flavors meld together perfectly.
Serving Suggestion – Adding a Personal Touch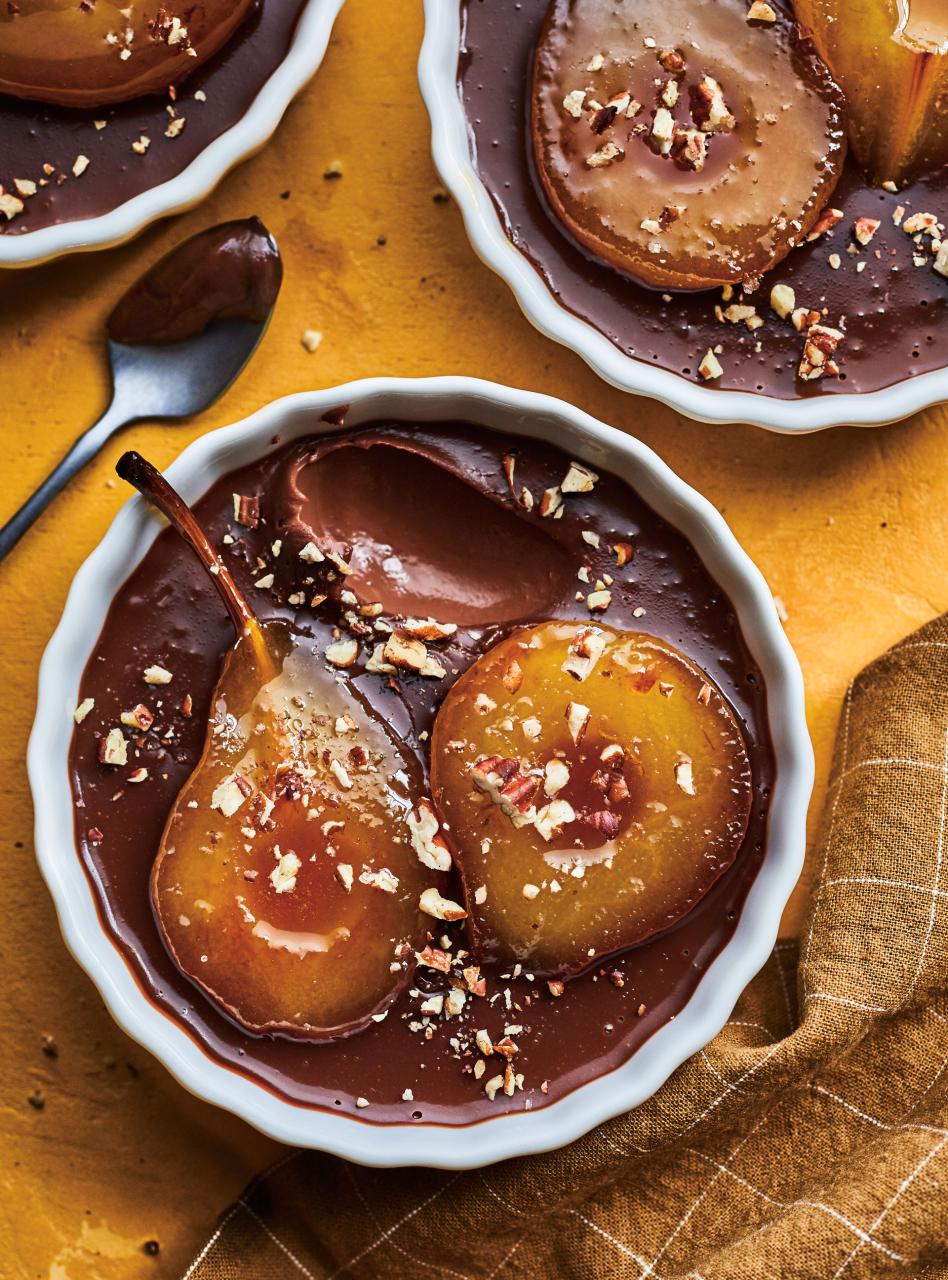 When it comes to serving your French Poire Avec Orange, you want to maintain its classic charm while adding a personal touch. I love serving my dessert with a dollop of whipped cream and a sprinkle of orange zest. For an extra layer of decadence, a scoop of vanilla ice cream pairs beautifully. And don't forget a sprig of mint for that pop of color!
FAQs: Your Queries Answered
Over the years, I've received numerous questions about the French Poire Avec Orange recipe. Here are answers to some of the most frequently asked ones:
Can I use other fruits in place of pears? Yes, but pears give the best flavor and texture.
Can I make the orange sauce ahead of time? Absolutely! You can prepare the sauce ahead and refrigerate it until ready to use.
How do I know when my pears are done? The pears are done when they're tender but not mushy.
Can I make this dessert alcohol-free? Yes, you can substitute the wine in the poaching liquid with more fruit juice or water.
Can I reheat my dessert? Yes, but it's best served chilled. If you need to reheat, do so gently in the microwave.