Hello, fellow food lovers! It's Julia here, your culinary guide, and today I'm thrilled to share with you a recipe that has become a staple in my kitchen – the French Potatoes Au Vin. This dish is a delightful blend of tender potatoes bathed in a rich wine sauce, a true embodiment of the comforting and sophisticated flavors of French cuisine.
French Potatoes Au Vin Recipe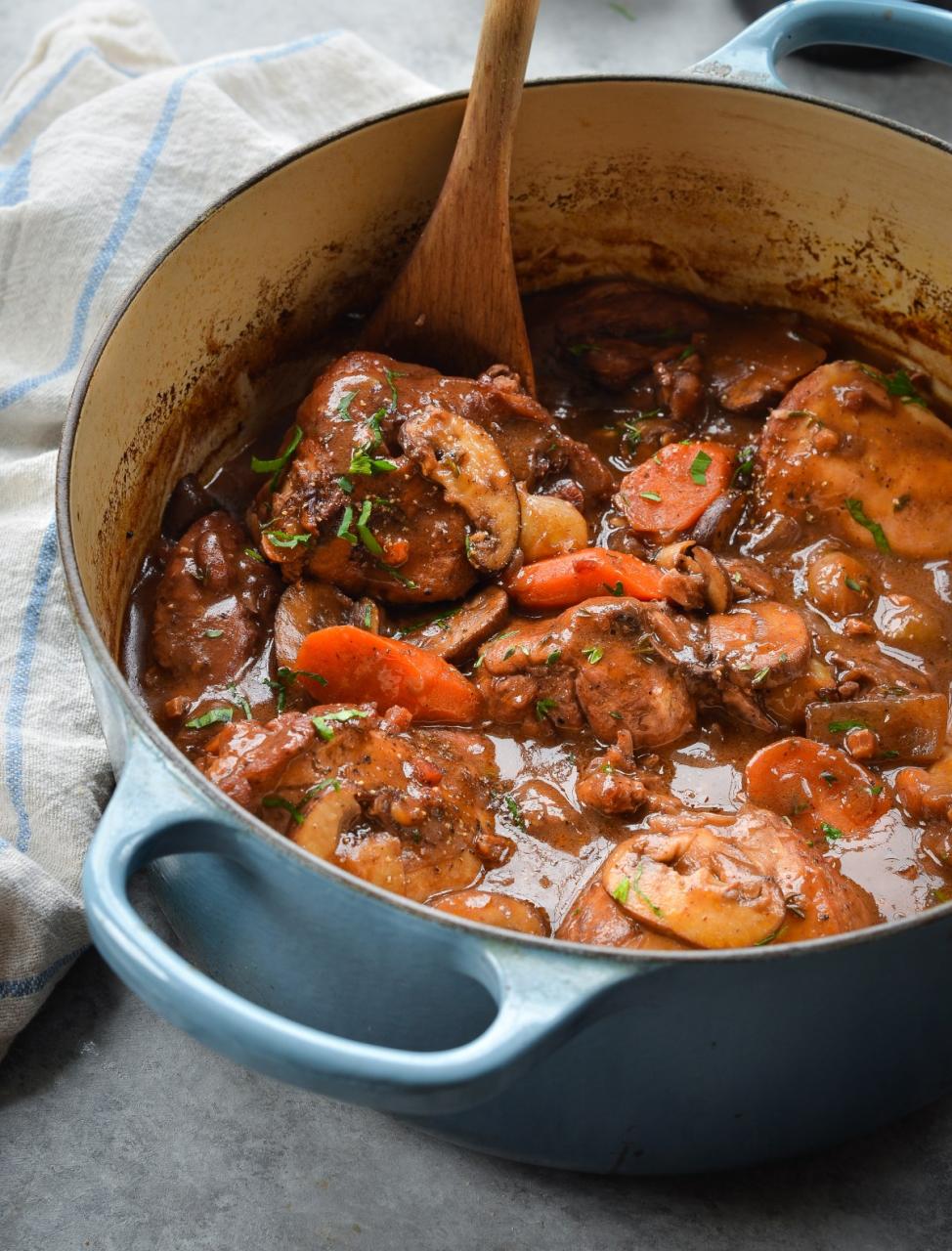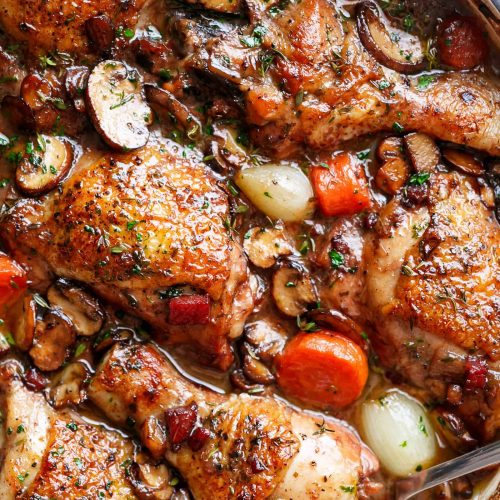 French Potatoes Au Vin Recipe
Ingredients
One cup of potato pieces

One tablespoon of kosher salt

One tablespoon of black pepper

Two cups of red wine

One bay leaf

One teaspoon of sugar

Two thyme sprigs

One cup of carrots

One onions

One teaspoon of chopped garlic

Half cup of tomato paste

Parsley
Instructions
Take a large bowl.

Add the potato pieces into it.

Season the potato with pepper and salt.

Combine the potato with red wine, bay leaf and thyme.

Cover it and marinate for thirty minutes.

Add the marinated potatoes into it.

Cook it until the potatoes becomes golden brown.

Add the onions, carrots, and all the vegetables.

Add the garlic, tomato paste and cook for one minute.

Add the rest of the ingredients into the mixture.

Cook for ten minutes

Your dish is ready to be served
Cooking the French Potatoes Au Vin Using Slow Cooker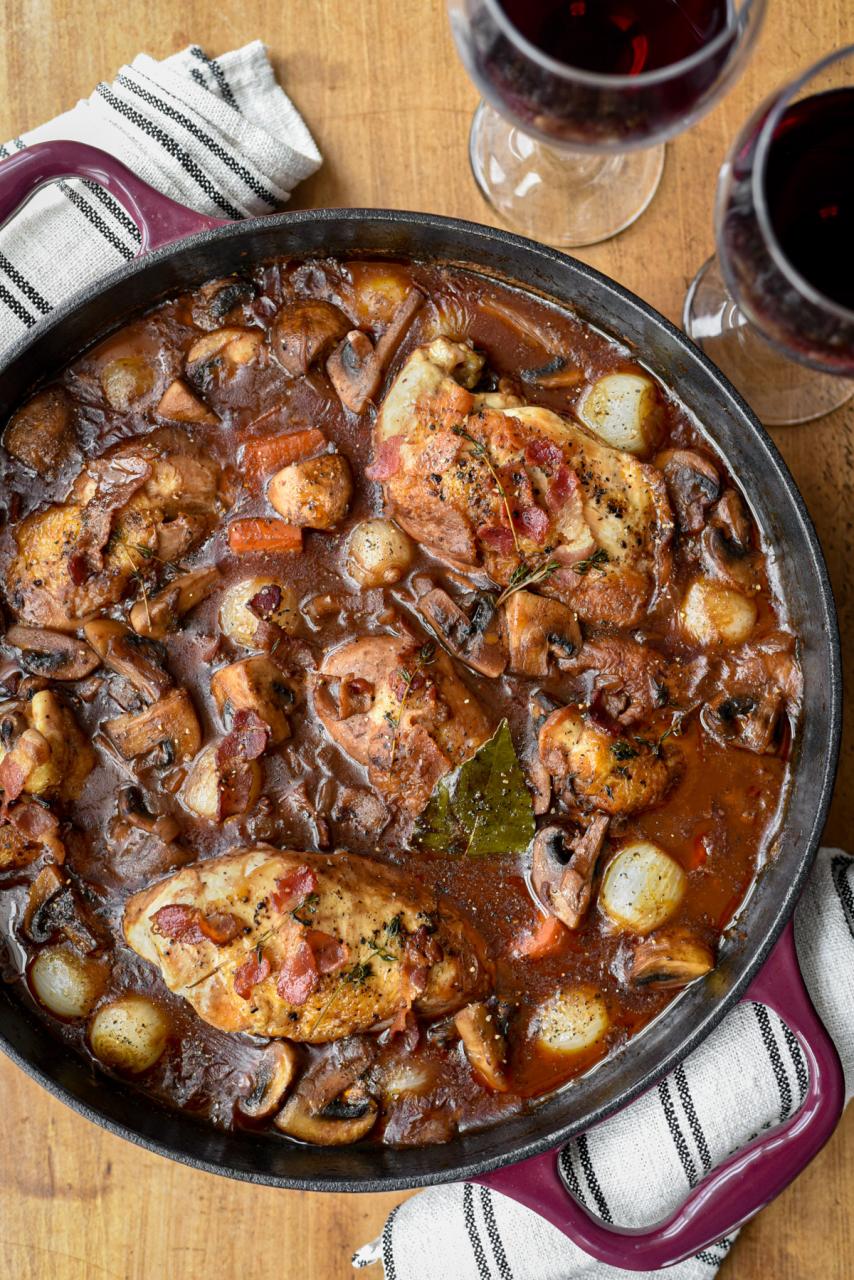 repare Your Ingredients: Start by preparing your potatoes and other ingredients as per the recipe.
Assemble in the Slow Cooker: Once your ingredients are ready, place them in the slow cooker. Remember to layer your ingredients evenly to ensure every potato is coated in the wine sauce.
Set and Forget: Cover the slow cooker and set it on low for about 6-8 hours, or until the potatoes are tender and have absorbed the wine sauce. The slow, steady heat of the slow cooker allows the flavors to meld together beautifully.
Serve and Enjoy: Once done, carefully remove your potatoes from the slow cooker (it's hot!), garnish with fresh herbs, then serve and enjoy!
Tips for making French Potatoes Au Vin Recipe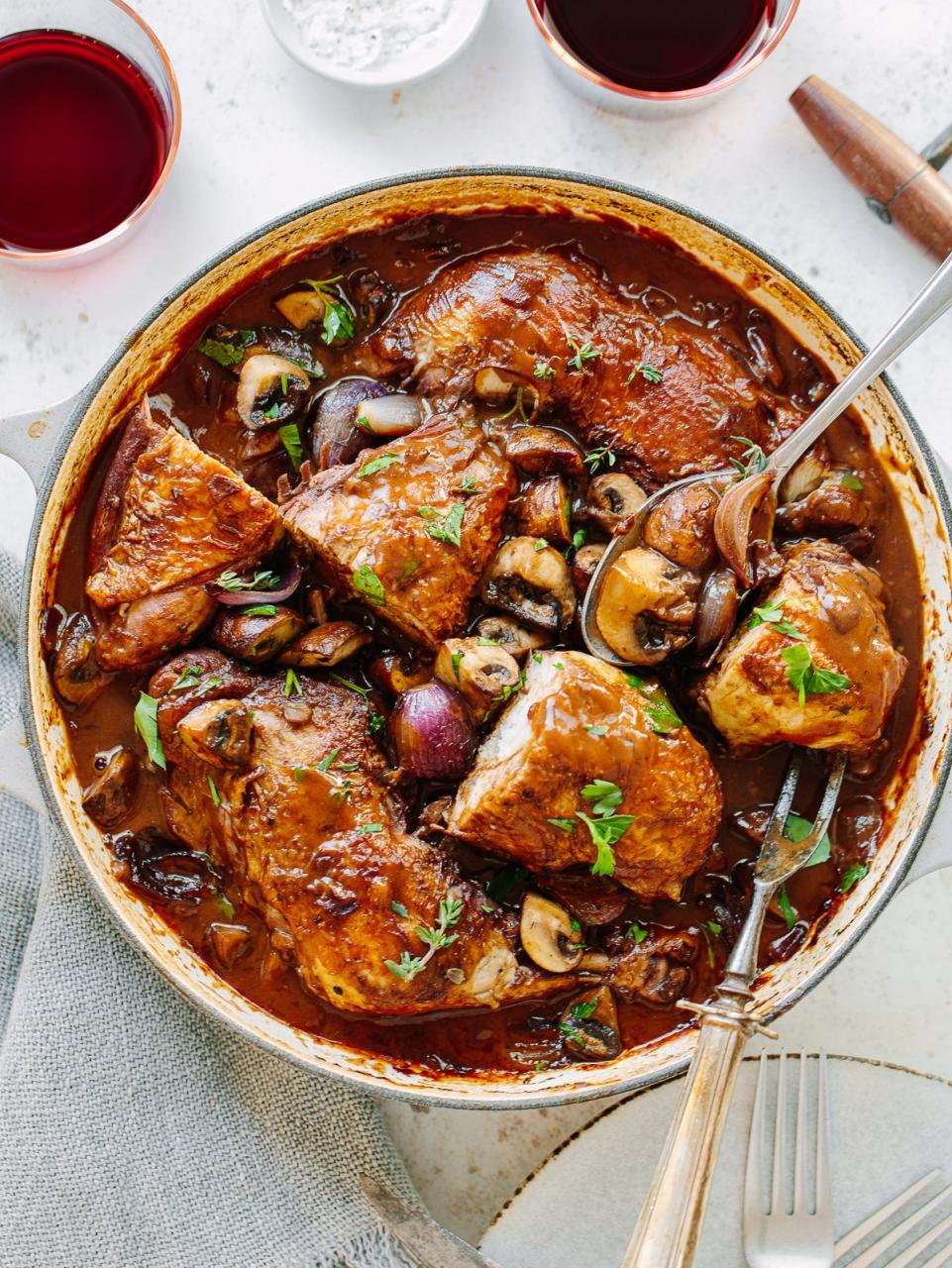 This French Potatoes Au Vin recipe has since become my go-to comfort food. It's the perfect dish for those cozy nights in or when I want to impress my dinner guests with something seemingly fancy but surprisingly easy to prepare. And the best part? It's incredibly versatile and pairs well with a variety of main dishes!
Cooking Tips
Before we delve into the recipe, let me share some cooking tips that can help enhance your French Potatoes Au Vin experience:
Potato Selection: Choose starchy potatoes like Russets or Yukon Golds. They absorb the wine sauce beautifully, resulting in flavorful, creamy potatoes.
Wine Choice: Opt for a dry red wine for a robust and rich flavor. However, feel free to experiment with white wines for a lighter, more delicate taste.
Cooking Time: Be patient and allow the potatoes to cook slowly in the wine sauce. This will ensure they are tender and fully infused with flavor.
Fresh Herbs: Don't forget to garnish with fresh herbs like parsley or thyme for an added touch of freshness and color.
Serving Suggestion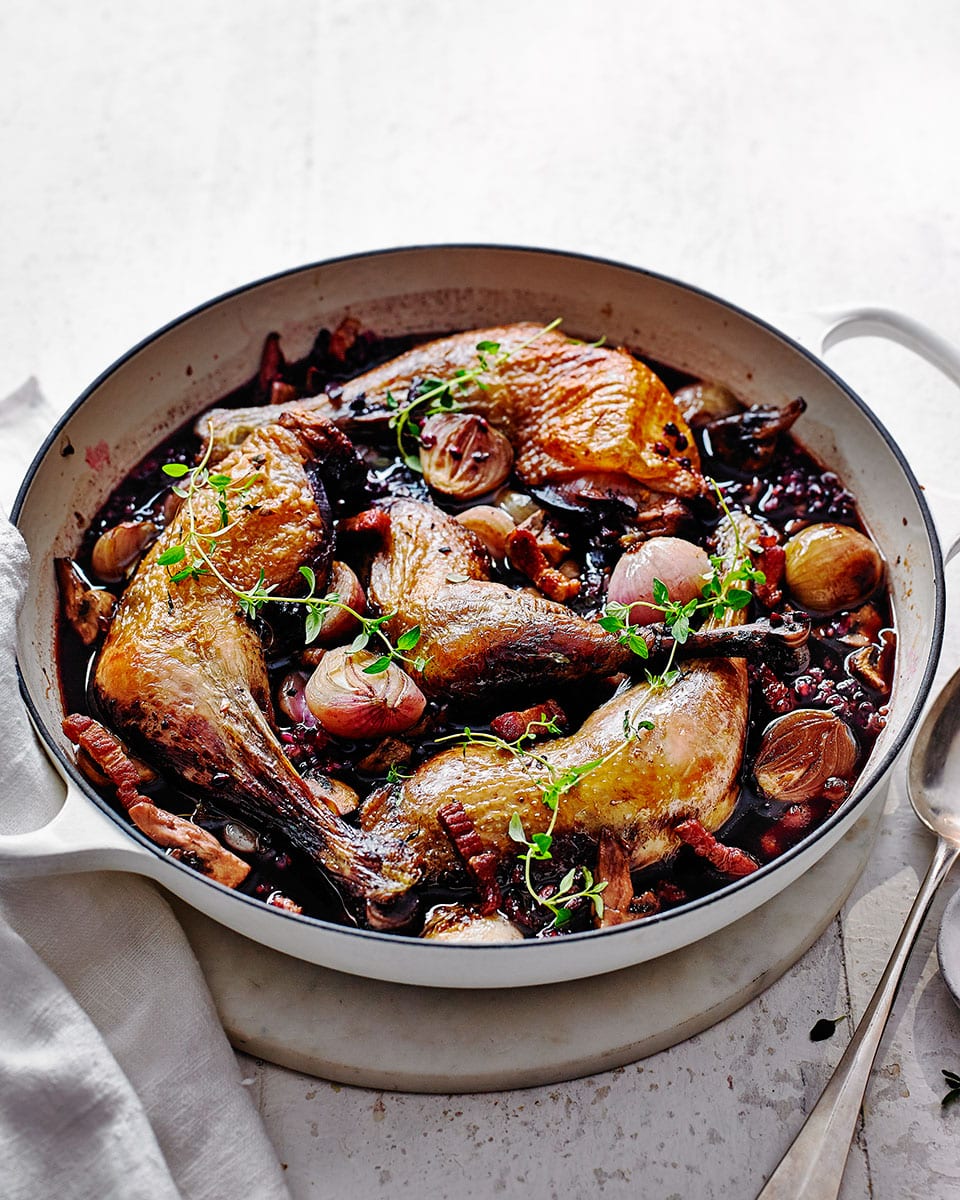 The beauty of this French Potatoes Au Vin Recipe lies in its versatility when it comes to serving. Here are a few of my favorite ways:
Serve as a Side Dish: These potatoes make a fantastic side dish to meats like roast chicken or grilled steak.
Pair with a Salad: For a lighter meal, pair your potatoes with a fresh, crisp salad.
Wine Pairing: Try serving it with the same wine you used in the recipe for a harmonious dining experience.
Frequently Asked Questions (FAQs)
Can I use other types of potatoes for this recipe? Yes, you can. However, starchy potatoes absorb the wine sauce better, resulting in a more flavorful dish.
What other wines can I use? You can experiment with various wines such as Merlot, Cabernet Sauvignon, or even a Chardonnay for a different flavor profile.
Can I add other ingredients to the dish? Absolutely! Feel free to add ingredients like bacon bits, mushrooms, or even cheese for an extra layer of flavor.
How do I store leftovers? You can store any leftover potatoes in an airtight container in the refrigerator for up to 3 days. Reheat on the stovetop or in the oven for best results.
Can I make this recipe vegan? Yes, you can. Simply replace the butter with a vegan alternative and ensure the wine you're using is vegan-friendly.
Remember, every slow cooker is different, so you might need to adjust the cooking time accordingly. The key is to ensure the potatoes are tender and have absorbed the wine sauce for maximum flavor. Happy slow cooking!