Hello, dear friends! I am Julia, your trusted culinary guide, and the host of 'Dinner with Julia'. Today, I am thrilled to share with you a cherished masterpiece from my kitchen, my tried-and-true French Ratatouille Recipe.
French Ratatouille Recipe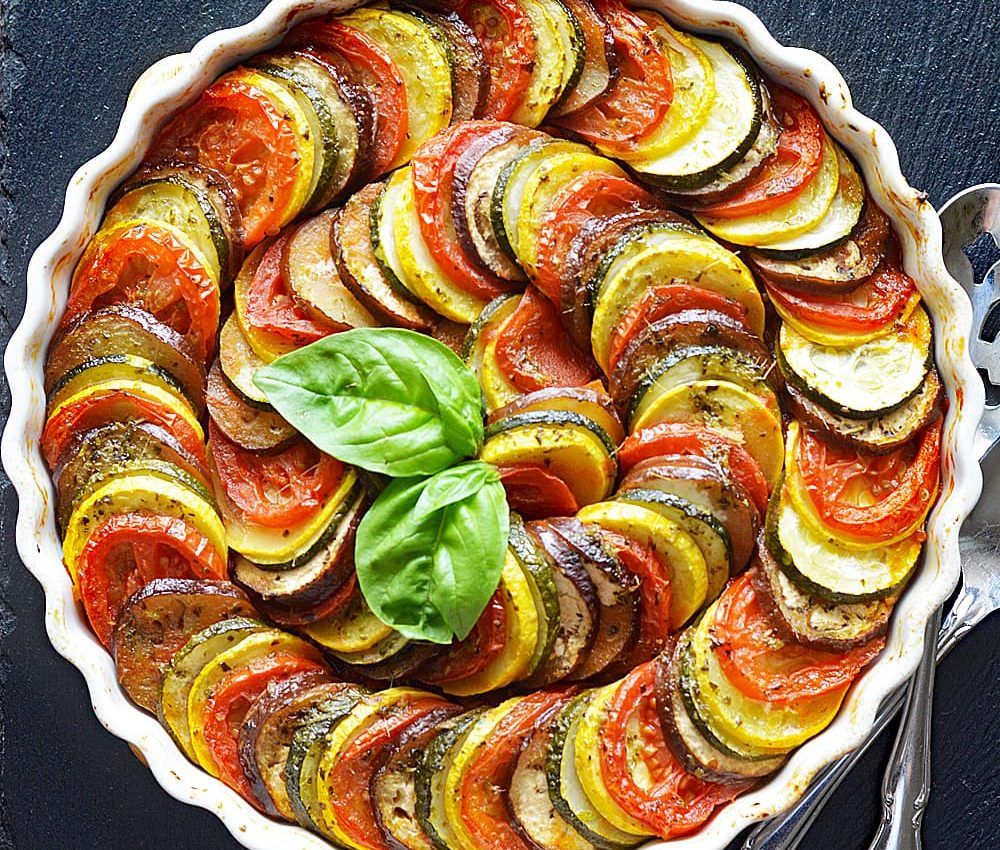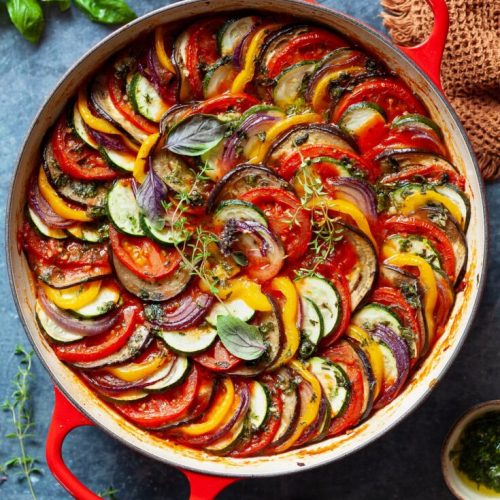 French Ratatouille Recipe
Ingredients
A pinch of kosher salt

One teaspoon of black pepper

One cup of eggplant pieces

One cup of zucchini pieces

A quarter cup of chopped marjoram dates

One cup of chopped chives

One cup of cherry tomatoes

Half cup of summer savory sprigs

Two tablespoon of minced garlic

Two tablespoon of dried thyme

Half cup of chopped parsley

Two teaspoon of Herbs de Provence

Half cup of chopped onion

Two tablespoon of olive oil

Half cup of basil leaves

One cup of red bell pepper

One tablespoon of crushed red pepper

One bay leaf

Half teaspoon of fennel leaves
Instructions
Take a large pan.

Add the olive oil and chopped onions into it.

Cook the onions until they turn light brown in color.

Add the minced garlic into the pan.

Cook the mixture for five minutes.

Season the mixture with salt and pepper.

Add the spices and all the vegetables.

In a bowl crush the cherry tomatoes and add the salt.

Dish the mixture out in a plate when the vegetables are done.

Add the crushed tomatoes into the pan.

Cook the tomatoes for ten minutes or until they turn soft.

Add the vegetable mixture into the pan again.

Cook the mixture and add the chopped marjoram dates, basil and parsley leaves.

Your dish is ready to be served.
Cooking the French Ratatouille Recipe using a slow cooker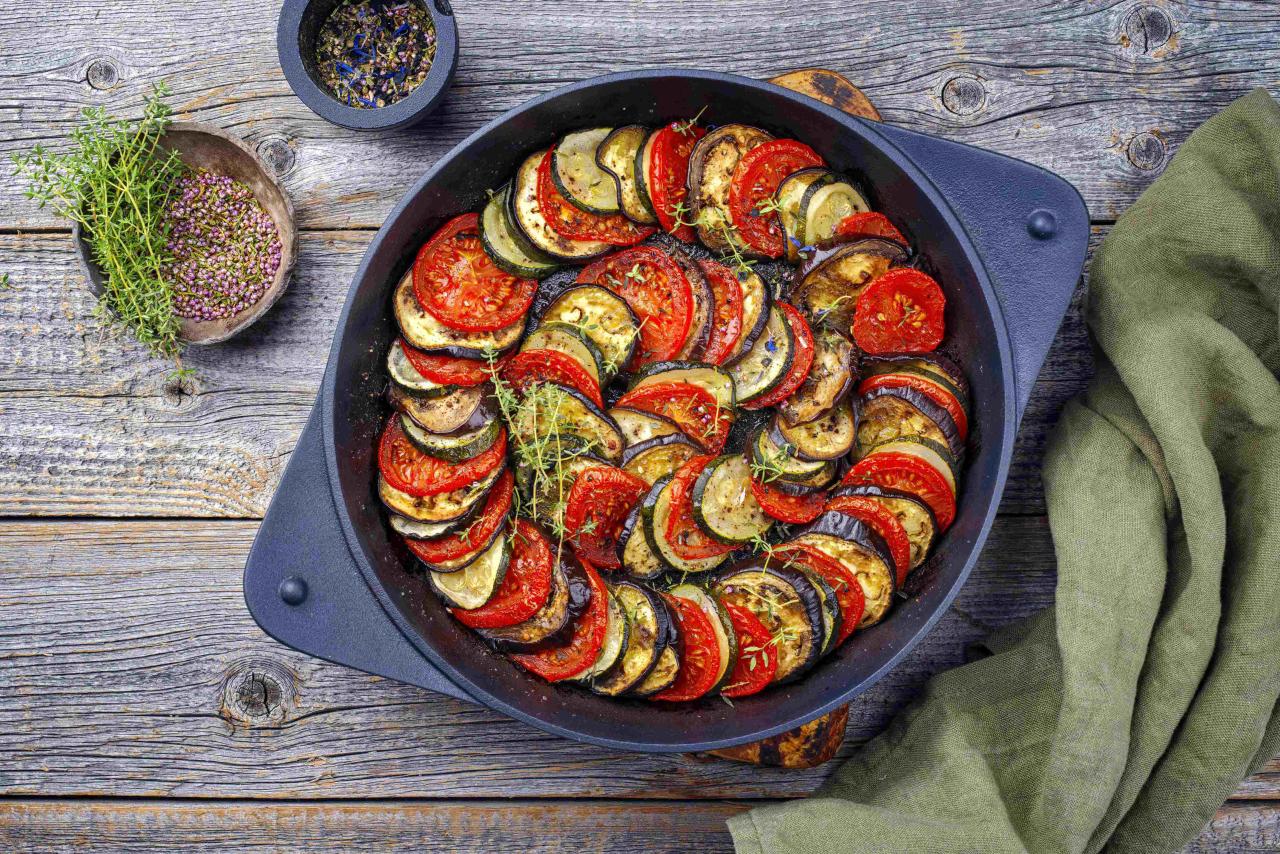 Preparation: Prepare your vegetables as you normally would for the Ratatouille recipe. Remember, uniformity in cutting your veggies is key for even cooking.
Layering: In the slow cooker, start with a layer of tomatoes at the bottom. This will provide a good amount of liquid for the cooking process. Then, layer your other vegetables on top. Typically, this includes eggplant, zucchini, bell peppers, and onions.
Seasoning: Sprinkle your fresh and dried herbs over the top, along with some salt and pepper. You might also want to add a few cloves of garlic for an extra flavor kick.
Cooking: Set your slow cooker to low and let it cook for about 6-8 hours. The slow, gentle heat will meld the flavors together beautifully.
Serving: Once done, give everything a good stir to mix the softened vegetables and the flavorful sauce. Let it rest for a few minutes before serving to allow the flavors to settle.
Tips for making French Ratatouille Recipe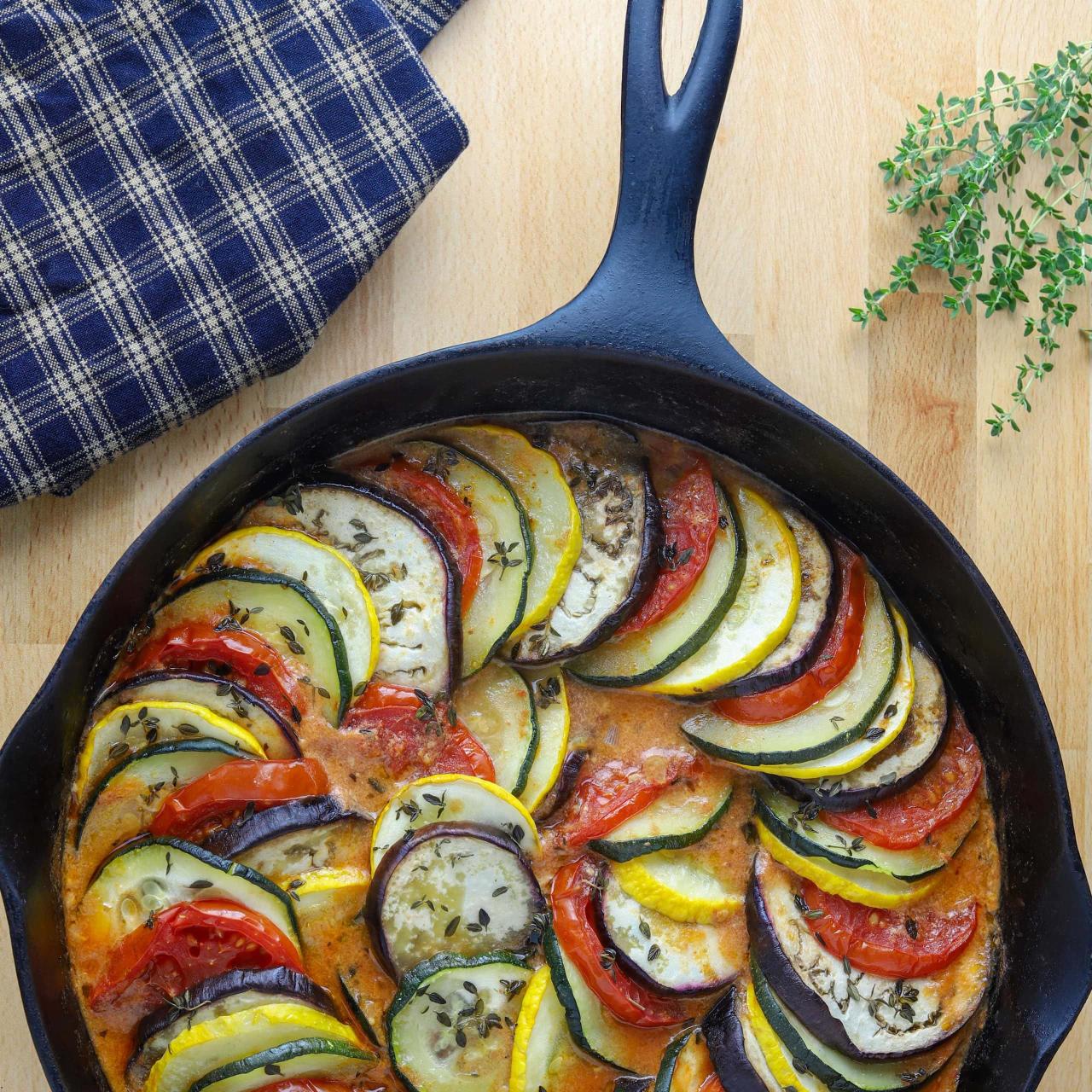 Cooking Tips for My French Ratatouille Recipe
Let's dive into some crucial tips that will help you master this dish:
Quality Matters: Always use the freshest vegetables you can find. Ratatouille is a celebration of produce, after all!
Uniformity is Key: Try to cut your veggies into similar sizes for even cooking and a harmonious blend of flavors.
Patience Pays Off: Don't rush the cooking process. Letting each ingredient cook slowly brings out its natural sugars, leading to a more flavorful dish.
Herbs Make a Difference: I love using a mix of fresh and dried herbs for a complex depth of flavor.
Resting Time: Allow the Ratatouille to rest for a few hours before serving. It gives the flavors time to meld together, making the dish even better!
Serving Suggestions for My French Ratatouille Recipe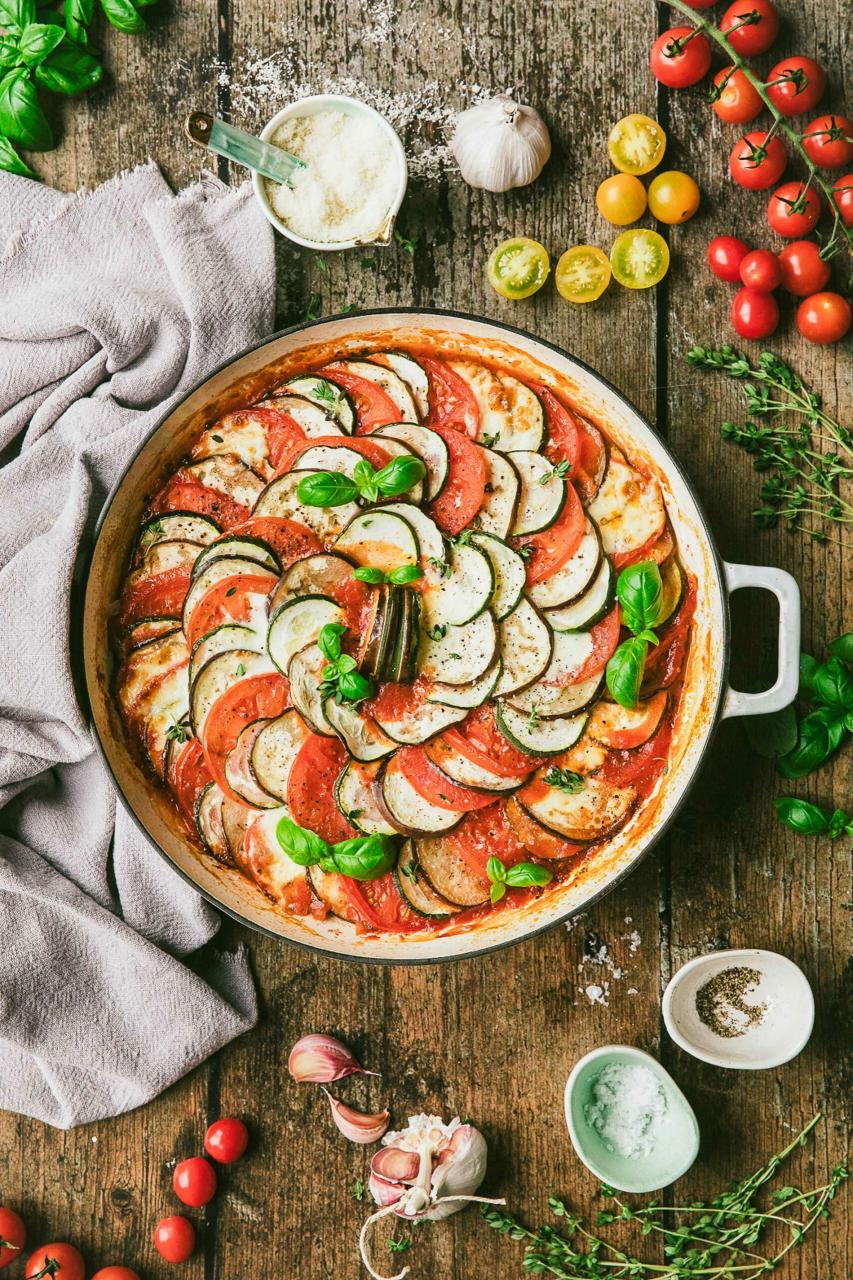 Now, let's talk about serving this beautiful dish. Remember, presentation is just as important as preparation!
Classic Approach: Serve it warm with fresh crusty bread. Simple, yet divine!
With Grains: Ratatouille pairs beautifully with couscous, quinoa, or your favorite grain.
Egg-cellent Idea: Top it with a poached or fried egg for a hearty breakfast or brunch.
Cheese Please: Sprinkle some crumbled goat cheese or feta on top for added creaminess.
Pasta Companion: Toss it with pasta for a quick, satisfying dinner.
Remember, these are just suggestions. Feel free to get creative and serve your Ratatouille in whatever way makes your taste buds sing!
FAQs about My French Ratatouille Recipe
Let's tackle some common questions you might have about preparing this dish:
Can I make Ratatouille ahead of time? Absolutely! In fact, Ratatouille tastes even better the next day when the flavors have had more time to blend together.
How do I store leftover Ratatouille? Store it in an airtight container in the refrigerator. It should keep well for up to 5 days.
Can Ratatouille be frozen? Yes! You can freeze Ratatouille for up to 3 months. Just make sure to thaw it in the fridge overnight before reheating.
What kind of pot should I use for cooking Ratatouille? A heavy-bottomed pot or a Dutch oven is best for slow cooking Ratatouille.
Can I add other vegetables to Ratatouille? While the classic French Ratatouille recipe calls for specific vegetables, feel free to experiment with what's in season!
I hope you find joy in the journey of creating your own perfect French Ratatouille Recipe. Remember to savor each moment, from the chopping of vibrant veggies to the final taste test, because cooking is not just about the destination, but also the journey. Happy cooking, my friends!