Hello, my fellow food lovers! It's Julia from Dinner with Julia. Today, we're going to delve into a breakfast classic that has won hearts worldwide – the creamy and luxurious French Scrambled Eggs.
As a self-proclaimed egg enthusiast, French Scrambled Eggs have always been a favorite of mine. The first time I tasted these velvety, buttery eggs, I was hooked. Since then, I've been perfecting my technique and experimenting with different seasonings and accompaniments.
I've shared my go-to recipe with you all (if you haven't tried it yet, you're missing out!), but today, we're going to dive deeper. We'll discuss some essential cooking tips, serving suggestions, and answer some frequently asked questions about making French Scrambled Eggs.
French Scrambled Eggs Recipe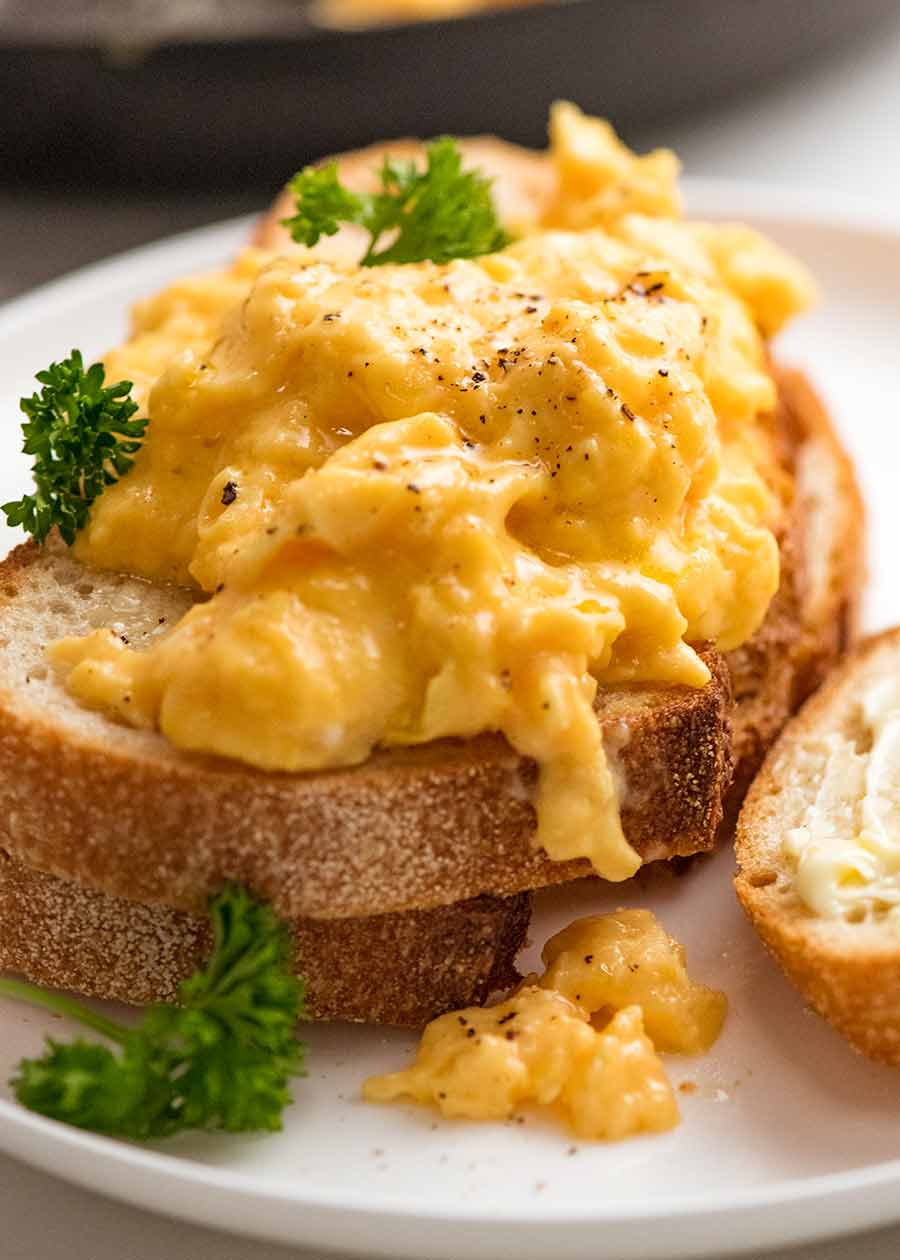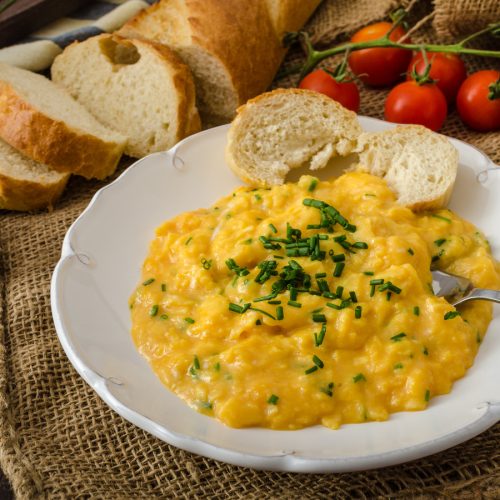 French Scrambled Eggs
Ingredients
Two tablespoon of butter

Half cup of heavy cream

A pinch of salt

A pinch of black pepper

Two tablespoon of chopped fresh chives

Four eggs

One red onions

One teaspoon of chopped garlic

French bread slices
Instructions
1.Take a large pan.

Add the butter and let it meltdown.

Add in the chopped onion.

Cook the onion until soft.

Add in the chopped garlic.

Mix the onions and garlic for two minutes.

Add the eggs and let it cook.

Scramble the mixture.

Add in the salt and pepper.

Add in the heavy cream in the end.

When the eggs are done, dish them out.

Add the fresh chopped chives on top.

Your dish is ready to be served.
Making French Scrambled Eggs in an Oven
Let's explore another fun way to prepare our beloved French Scrambled Eggs – using an oven. This method is perfect when you're preparing a larger batch and want to ensure even cooking.
Preheat the Oven: Start by preheating your oven to 325°F (165°C). This ensures that your eggs will cook evenly.
Prepare the Eggs: Whisk your eggs and butter together in an oven-safe dish.
Bake: Place the dish in the preheated oven and bake for about 10-15 minutes, stirring every few minutes, until the eggs are creamy and slightly set.
Serve and Enjoy: After removing the eggs from the oven, stir in your seasonings and serve immediately with your favorite accompaniments!
Tips for making French Scrambled Eggs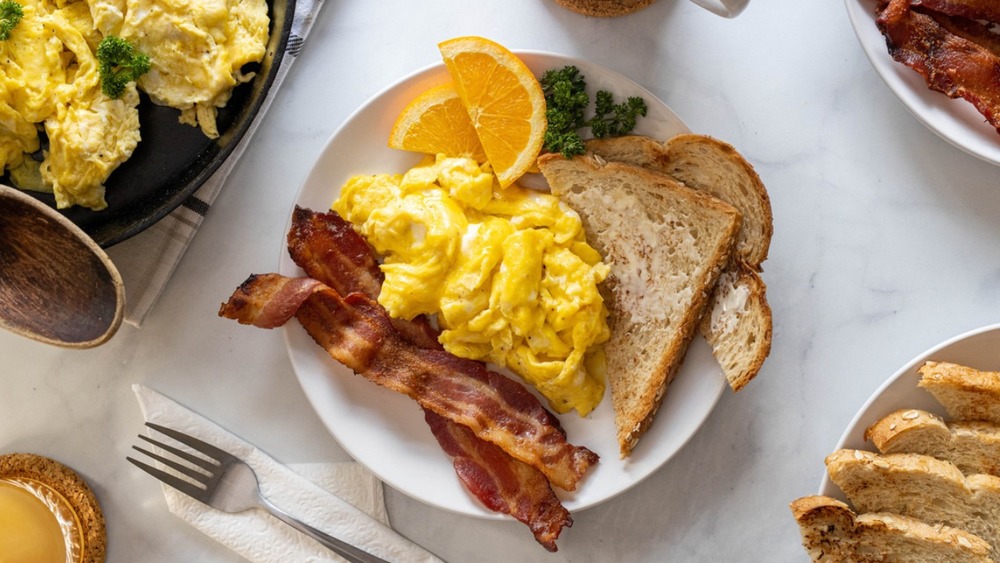 Cooking Tips for French Scrambled Eggs
Low and Slow: The key to creamy French Scrambled Eggs is cooking them on low heat and stirring constantly.
Butter is Better: Don't skimp on the butter. It adds richness and creaminess to the eggs.
Season Last: Add salt towards the end of cooking to prevent the eggs from becoming rubbery.
Serving Suggestions for French Scrambled Eggs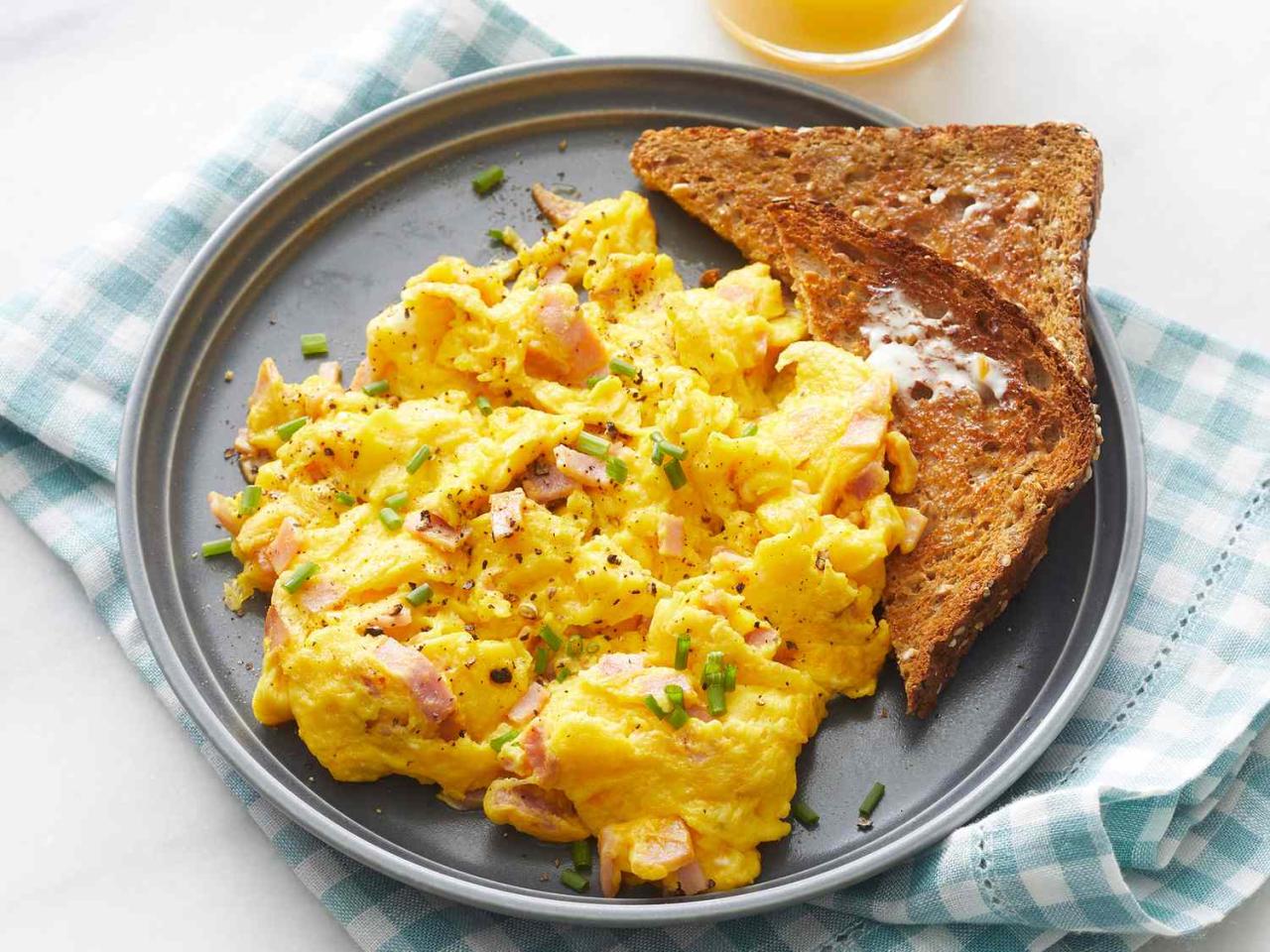 Serving these creamy eggs is where you can let your creativity shine. Here are some of my favorite ways:
Classic Breakfast: Serve them with crispy bacon and toasted bread.
Brunch Time: Pair them with smoked salmon and cream cheese on a bagel.
Light Lunch: Serve them over a bed of fresh greens for a protein-packed salad.
Frequently Asked Questions
I often receive questions about this recipe, so let's address some of the most common ones.
Can I use milk or cream? Yes, you can! It adds extra richness to the eggs.
Can I make these vegan? Absolutely! There are vegan egg substitutes available that work wonderfully.
Why are my eggs not creamy? This could be due to cooking them on high heat or not stirring constantly.
Can I add cheese? Definitely! Try adding some grated Gruyère or cheddar for a cheesy twist.
Can I make these in advance? French Scrambled Eggs are best served fresh, but you can keep them in the fridge for up to one day.
Remember, every oven is different, so you might need to adjust the baking time slightly. The key is to look for that creamy consistency – that's when you know your French Scrambled Eggs are perfectly cooked.
Until next time, happy cooking!