Hello, my fellow food enthusiasts! It's Julia from Dinner with Julia. Today, we're going to delve into a breakfast classic that has won hearts worldwide – the delightful French Toast Roll Ups.
I've always had a soft spot for breakfast foods, and French Toast Roll Ups hold a special place in my heart. The first time I tasted these sweet, cinnamon-sprinkled delights, I was smitten. Since then, I've been perfecting my recipe and experimenting with different fillings and toppings.
I've shared my go-to recipe with you all (if you haven't tried it yet, you're missing out!), but today, we're going to dive deeper. We'll discuss some essential cooking tips, serving suggestions, and answer some frequently asked questions about making French Toast Roll Ups.
French Toast Roll Ups Recipe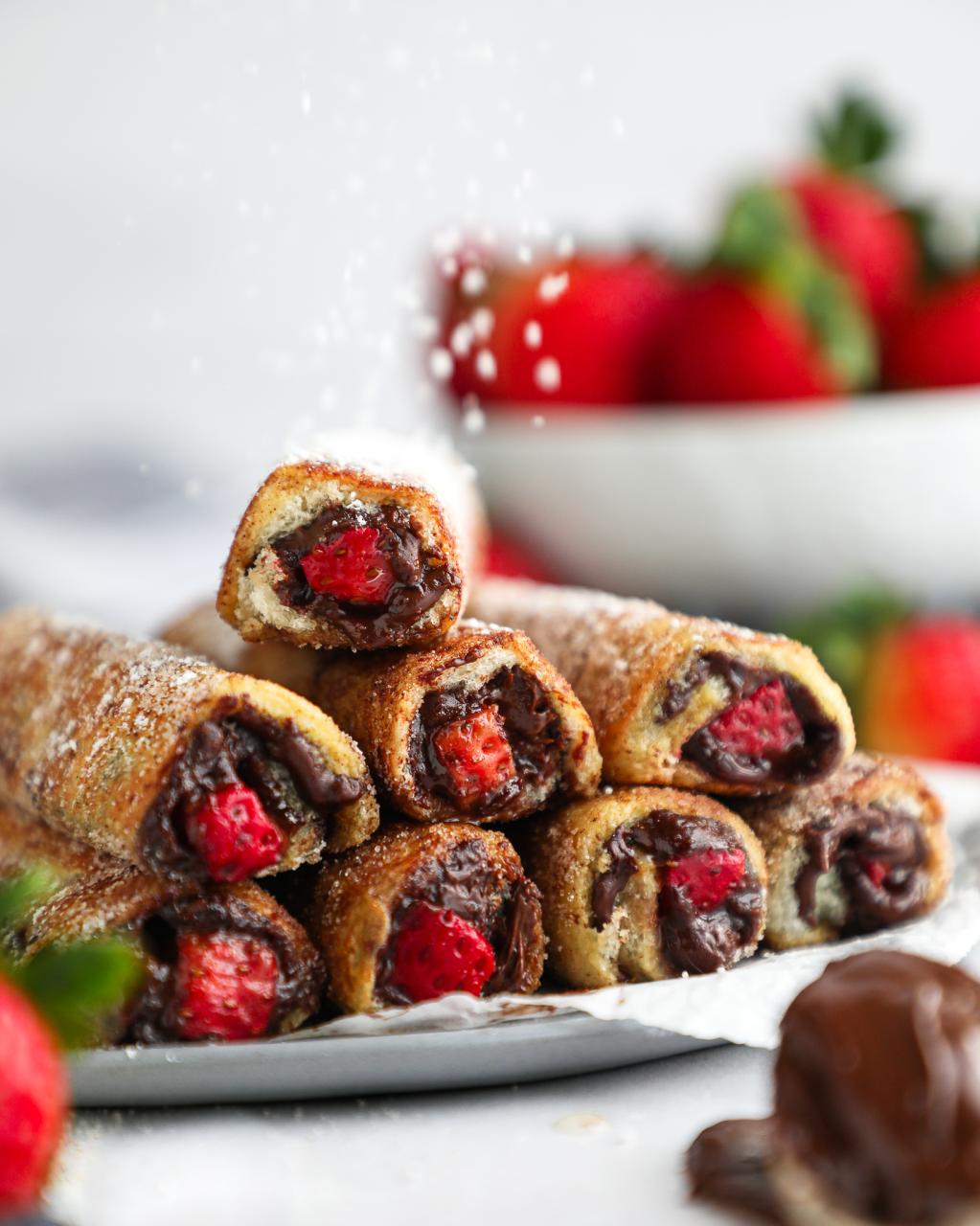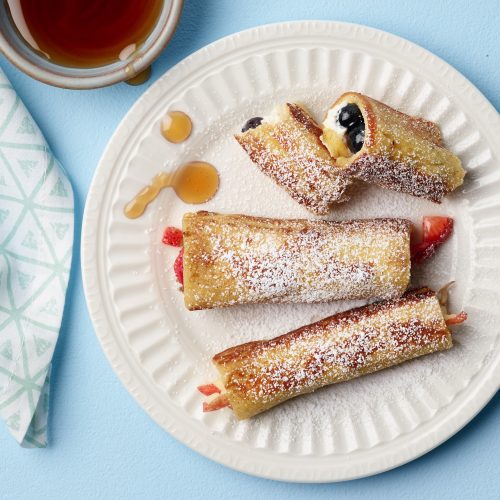 French Toast Roll Ups Recipe
Ingredients
Four bread slices

One tablespoon of baking powder

One tablespoon of vanilla extract

Half cup of whole milk

A pinch of salt

One egg
Instructions
Take a large bowl.

Add the egg in a large bowl.

Mix the eggs until a smooth mixture is formed.

Add in the rest of the ingredients one by one ensuring not to form any lumps.

Heat a large pan.

Add the softened butter and heat it.

Dip the bread slices into the bowl.

Roll the bread slices.

Place the roll ups in the pan and cook on all sides.

Cook the bread slices until they turn golden brown.

The dish is ready to be served.
Baking French Toast Roll Ups in an Oven
Preheat the Oven: Start by preheating your oven to 375°F (190°C). This ensures that your roll ups will bake evenly.
Prepare the Roll Ups: Once your bread slices are filled, rolled, and dipped in the egg mixture, place them on a baking sheet lined with parchment paper. Make sure to leave enough space between each roll up as they will expand slightly during baking.
Bake: Place the baking sheet in the preheated oven and bake for about 10-15 minutes, or until the roll ups are golden brown. The exact time can vary depending on your oven, so keep a close eye on them to prevent burning.
Cool and Serve: After removing the roll ups from the oven, let them cool on the baking sheet for a few minutes. Then, serve them with your favorite toppings and enjoy!
Tips for making French Toast Roll Ups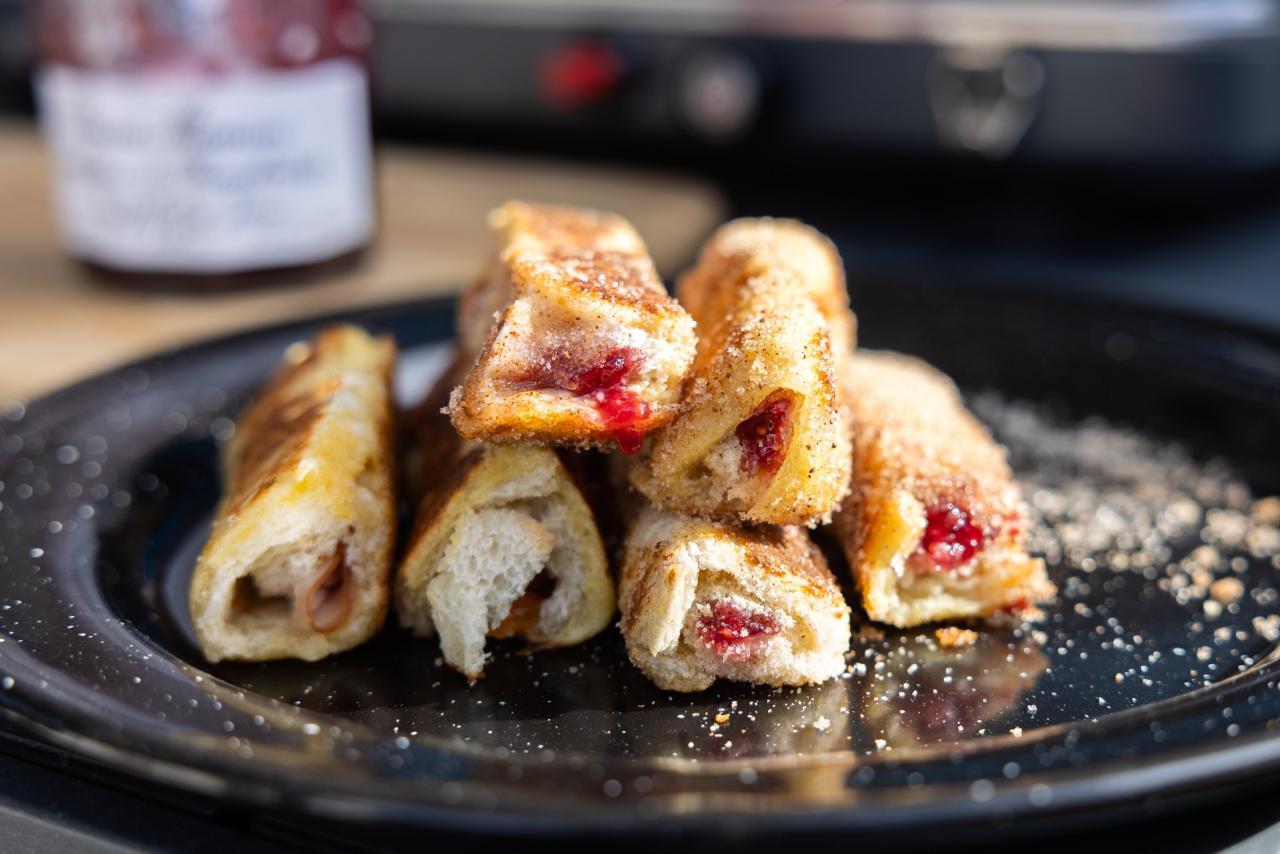 Cooking Tips for French Toast Roll Ups
Bread Selection: Opt for slightly stale bread as it holds up better when soaked in the egg mixture.
Roll 'em Tight: Make sure to roll your bread slices tightly to prevent the filling from spilling out.
Sweet or Savory: You can experiment with both sweet and savory fillings according to your preference.
Serving Suggestions for French Toast Roll Ups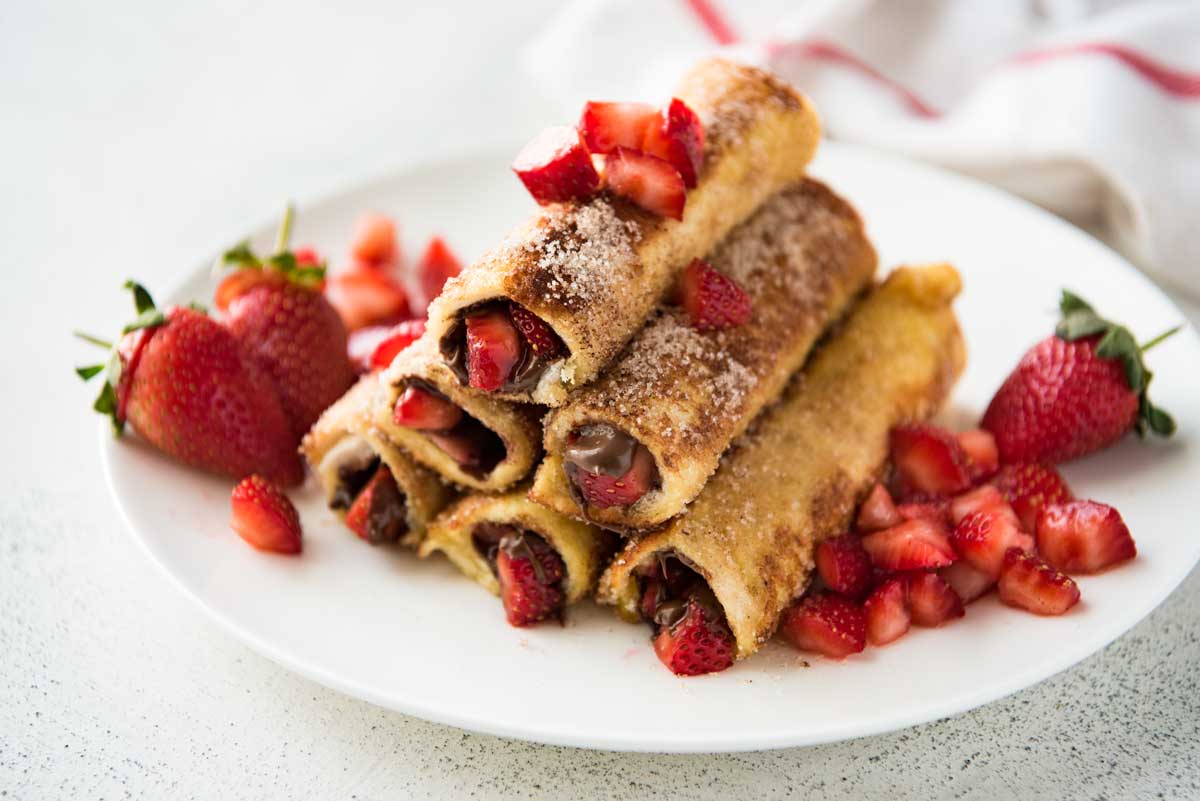 Serving these little bundles of joy is where you can let your creativity shine. Here are some of my favorite ways:
Classic Breakfast: Serve them warm with a drizzle of maple syrup and a side of fresh fruits.
Dessert Twist: Pair them with a scoop of ice cream and a sprinkle of powdered sugar.
Snack Time: Cut them into bite-sized pieces and serve as a snack with a cup of hot cocoa.
Frequently Asked Questions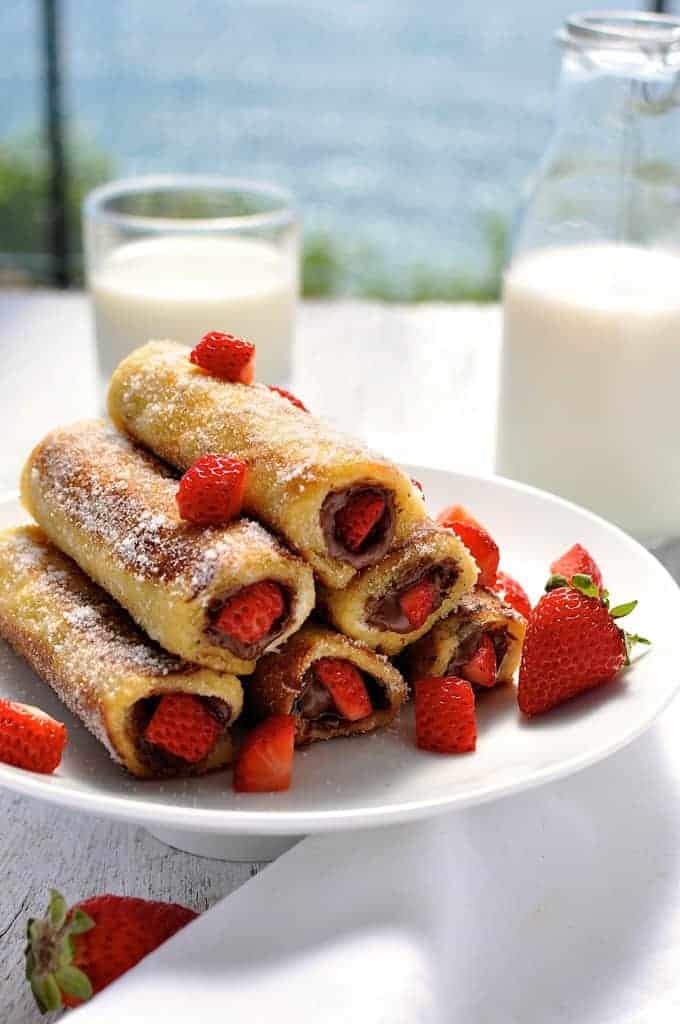 I often receive questions about this recipe, so let's address some of the most common ones.
Can I use gluten-free bread? Yes, you can! Just make sure it's sturdy enough to hold the filling and roll up nicely.
Can I make these vegan? Absolutely! Substitute the eggs with a flaxseed mixture and use dairy-free fillings.
Can I freeze these for later? Yes, just make sure to wrap them individually before freezing.
Why are my roll ups soggy? This could be due to over-soaking the bread or not cooking them on high enough heat.
Can I use savory fillings? Definitely! Try ham and cheese or spinach and ricotta for a savory twist.
Remember, every panini press is different, so you might need to adjust the cooking time slightly. The key is to look for that beautiful golden-brown color – that's when you know your French Toast Roll Ups are perfectly cooked.