Hello there, my gastronomic adventurers! It's Julia from Dinner with Julia. Today, we're taking a leap across the Atlantic and landing straight in the heart of France. Why? Well, to explore one of my absolute favorite French delicacies: the legendary Pain Au Chocolat.
French Pain Au Chocolat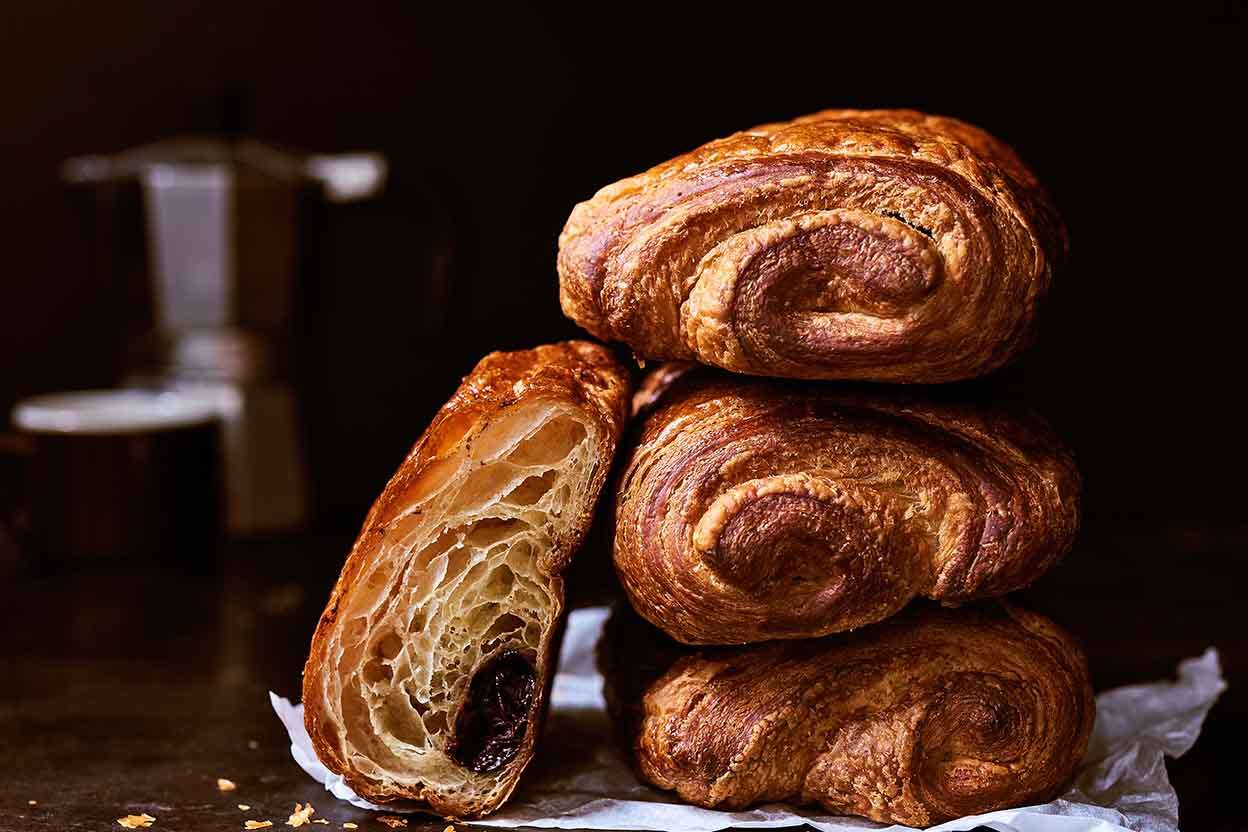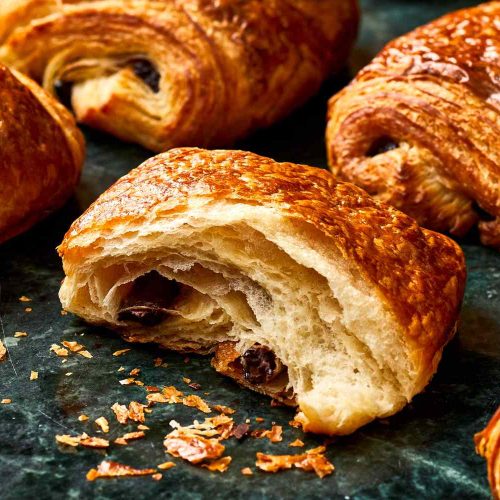 French Pain Au Chocolat Recipe
As an ardent lover of all things dessert, my first tryst with French Pain Au Chocolat was nothing short of magical. The way that buttery, flaky crust cradled those morsels of rich, dark chocolate — it was a symphony of flavors that had me spellbound. And since then, I've been on a mission to recreate that culinary magic right here, in my kitchen.
Equipment
1 large bowl

1 separate bowl

1 muffin tray

1 baking
Ingredients
Half teaspoon of nutmeg

One egg

One cup of all-purpose flour

Half cup of softened butter

One teaspoon of baking powder

Half cup of white sugar

Half cup of whole milk

Half cup of margarine

A pinch of salt

Two tablespoon of cocoa powder
Instructions
Take a large bowl.

Add the margarine and softened butter into the bowl.

Beat the mixture well to form a homogenized mixture.

Add the rest of the wet ingredients into the bowl.

Mix all the ingredients well.

Take a separate bowl.

Add the dried ingredients into the separate bowl.

Mix the dried ingredients well.

Add the dried ingredients into the wet ingredients.

Mix the ingredients to form a batter.

Grease a muffin tray.

Add the batter into the muffin tray.

Bake the batter for twenty minutes.

Your dish is ready to be served.
Notes
I've already shared the recipe with you (which if you haven't checked out, you must!), but today, we're going to dig a little deeper. We'll talk about some key cooking tips, serving suggestions, and answer some frequently asked questions about making French Pain Au Chocolat.
Baking French Pain Au Chocolat in an Oven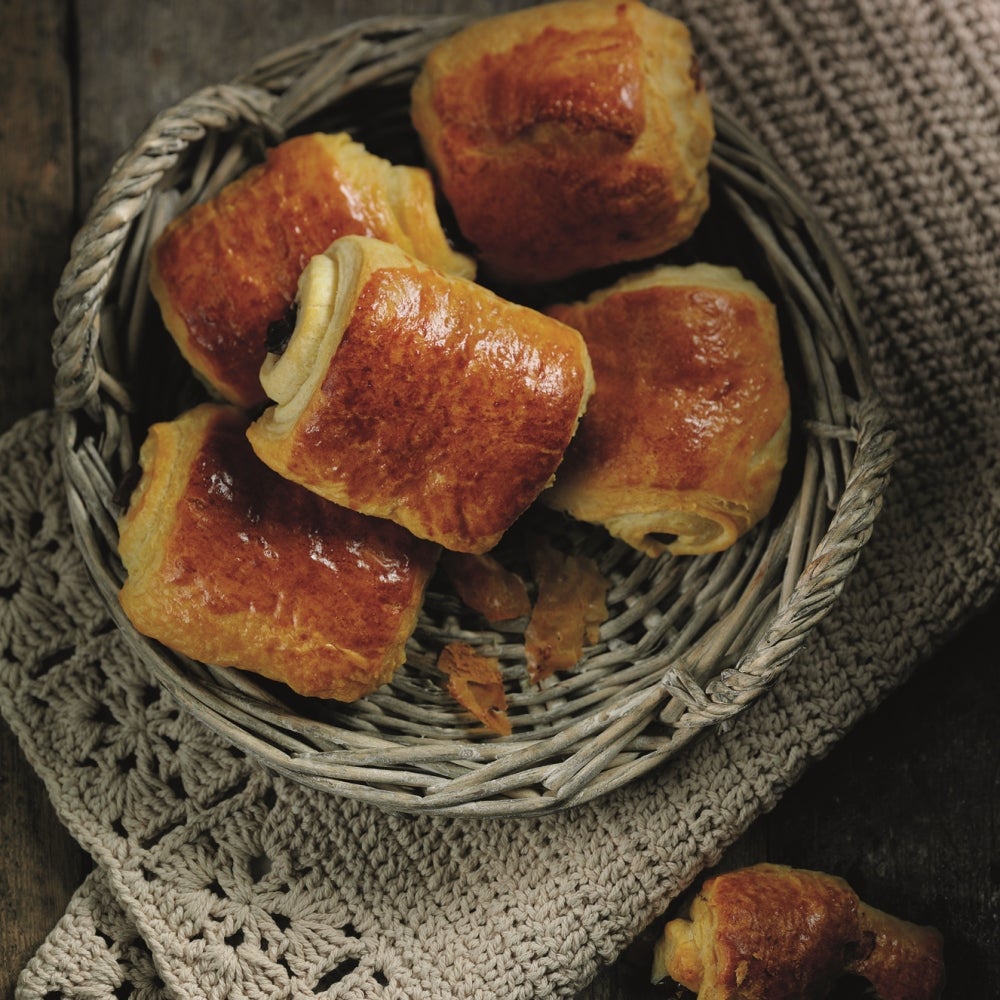 Preheat the Oven: Start by preheating your oven to 375°F (190°C). This is crucial as it ensures that your pastries will bake evenly.
Prepare the Pastries: Once your dough has rested enough and you've filled it with your chosen chocolate, roll them up neatly and place them on a baking sheet lined with parchment paper. Make sure to leave enough space between each pastry as they will expand during baking.
Bake: Place the baking sheet in the preheated oven and bake for about 15-20 minutes, or until the pastries are golden brown. The exact time can vary depending on your oven, so keep a close eye on them to prevent burning.
Cool and Serve: After removing the pastries from the oven, let them cool on the baking sheet for a few minutes. Then, transfer them to a wire rack to cool completely. Once cooled, serve and enjoy!
Tips for making French Pain Au Chocolat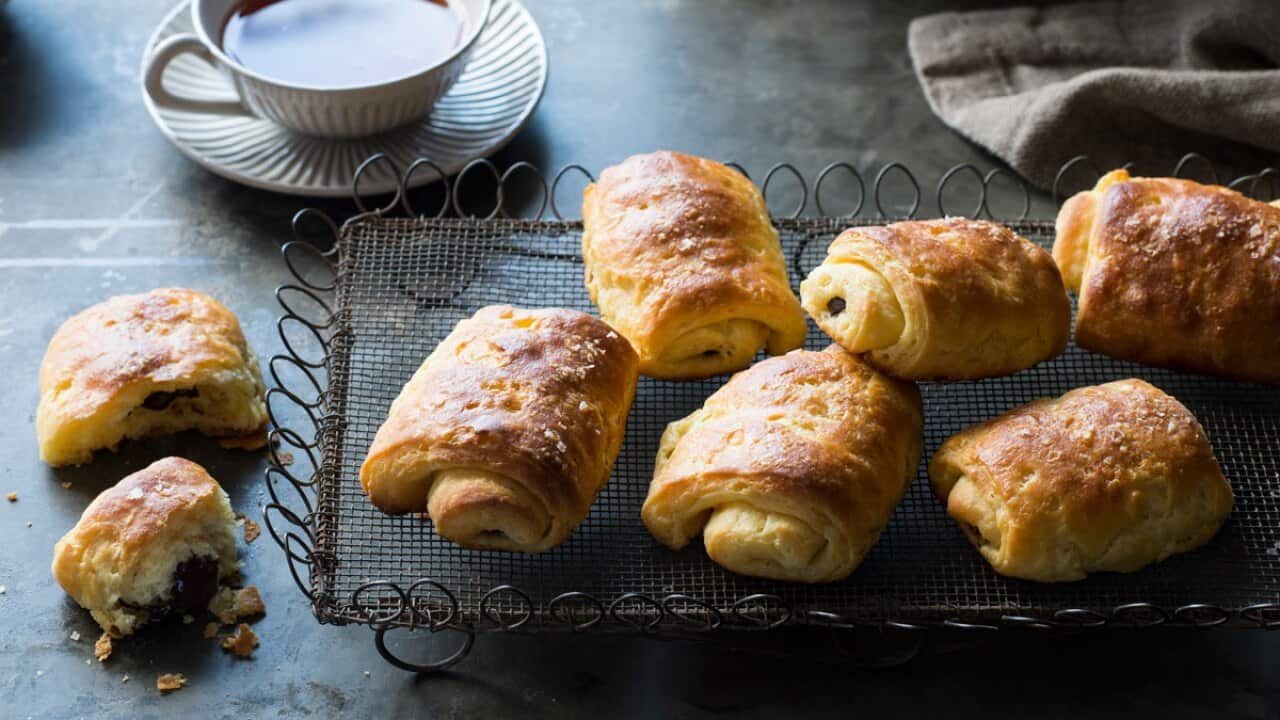 Cooking Tips for French Pain Au Chocolat
Quality Matters: Use high-quality, unsalted butter. It really makes a difference to the overall taste and texture.
Patience is Key: Don't rush the dough resting process. It needs time to develop that signature flaky texture.
Chocolate Choices: I prefer using dark chocolate bars over chips as it gives a more intense flavor.
Serving Suggestions for French Pain Au Chocolat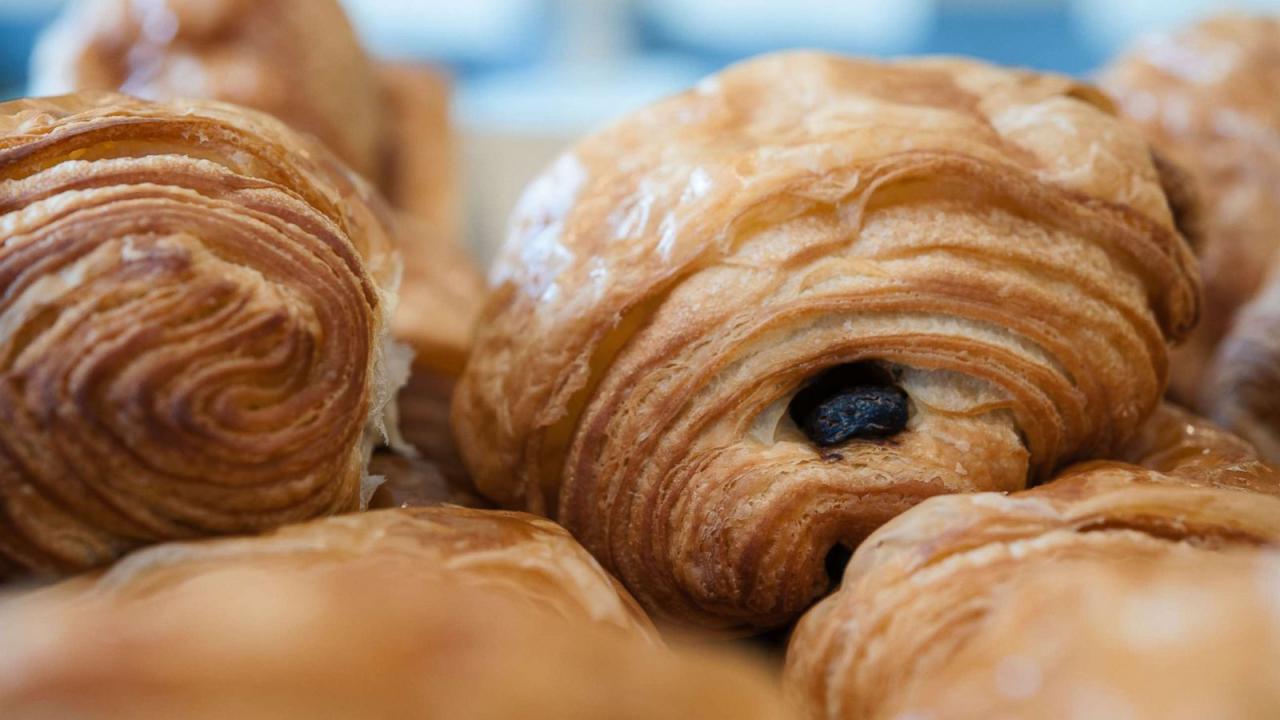 Now comes the best part – serving your labor of love. Here are some of my favorite ways to serve French Pain Au Chocolat:
Breakfast Classic: Serve it warm as a breakfast treat with a hot cup of coffee or tea.
Dessert Time: Pair it with a scoop of vanilla ice cream for a decadent dessert.
Tea Party Delight: Cut it into smaller portions to serve as an elegant tea party snack.
Frequently Asked Questions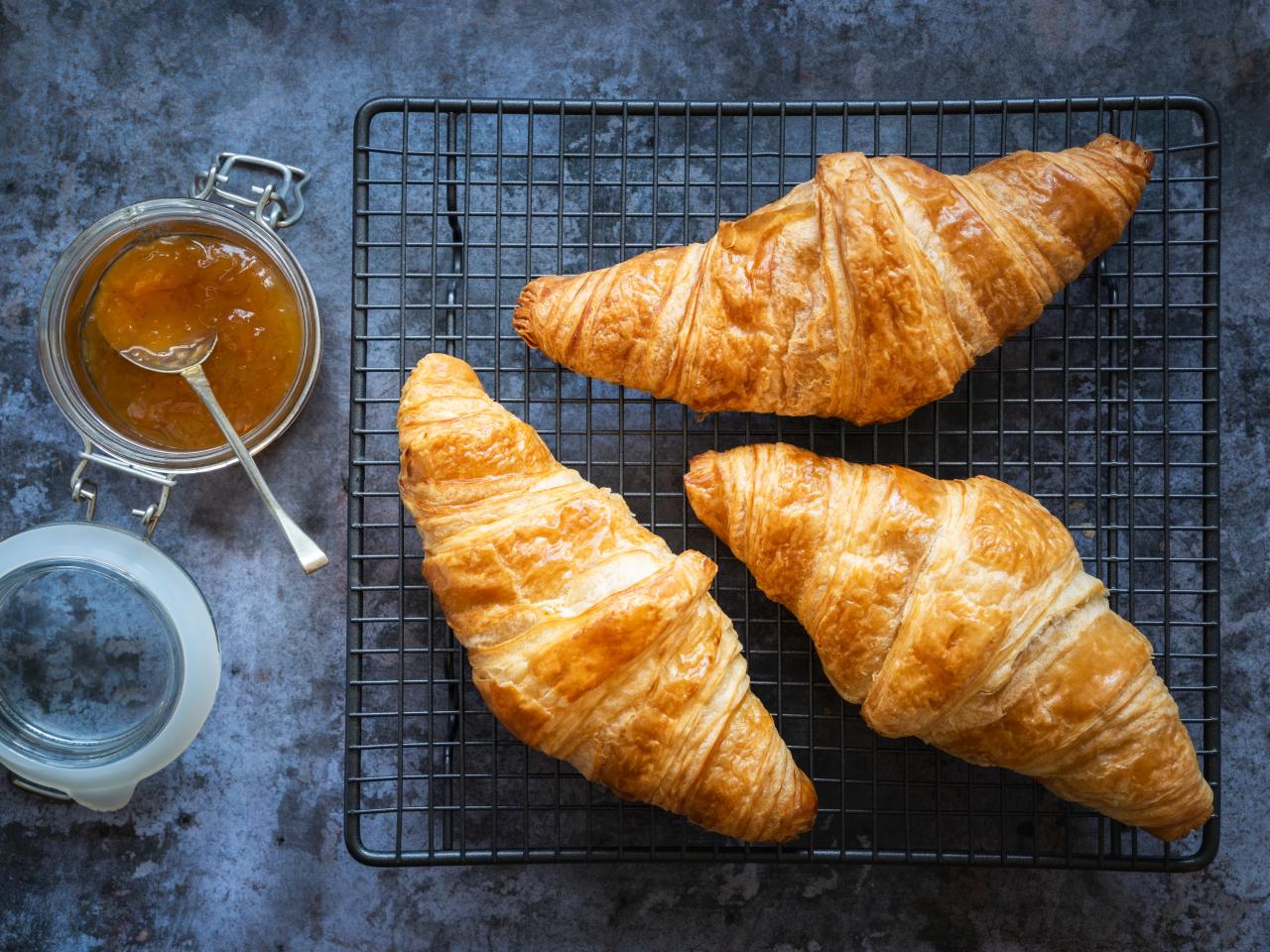 I get a bucket load of questions about this recipe, so I thought I'd answer some of the most common ones right here.
Can I freeze the Pain Au Chocolat dough? Yes, you can! Just make sure to wrap it tightly in plastic wrap and store it in a ziplock bag.
Can I use milk chocolate instead of dark chocolate? Absolutely! It's all about personal preference when it comes to the type of chocolate.
Can I make these vegan? Yes, there are vegan alternatives available for butter and chocolate that work wonderfully.
Why is my dough not flaky? It could be due to a number of reasons like over-kneading the dough, not resting it enough, or using low-quality butter.
How long can I store these? Usually, they're best consumed within 2 days, but if stored in an airtight container at room temperature, they can last up to a week.
So there you have it – a deep dive into the world of French Pain Au Chocolat. It's been a pleasure sharing these tips and tricks with you. Remember, the key to perfecting your French Pain Au Chocolat lies in patience and practice. Don't shy away from trying new things and above all, have fun while you're at it!