Hello, my dear friends, I'm Julia, your friendly neighborhood food lover. Today, I am thrilled to take you on a culinary journey to France right from my little kitchen. Let's explore the delightful saga of the classic French Croque Madame recipe.
I've always been fascinated by French cuisine, so rich in history and flavors, so creatively simple yet sophisticated. And among the plethora of dishes that France has given us, I have a soft spot for the French Croque Madame. Her majesty, the Croque Madame, is a heartwarming sandwich filled with ham, cheese, and topped with an egg, a sight to behold, and a treat for the palate.
The Croque Madame is to France what grilled cheese is to America – comfort food at its best. But it's not just a sandwich; it's a piece of culinary art that tells a tale of French culture and history. It brings back memories of my travels through the charming streets of Paris, stopping by quaint cafés and savoring this mouthwatering delight.
French Croque Madame Recipe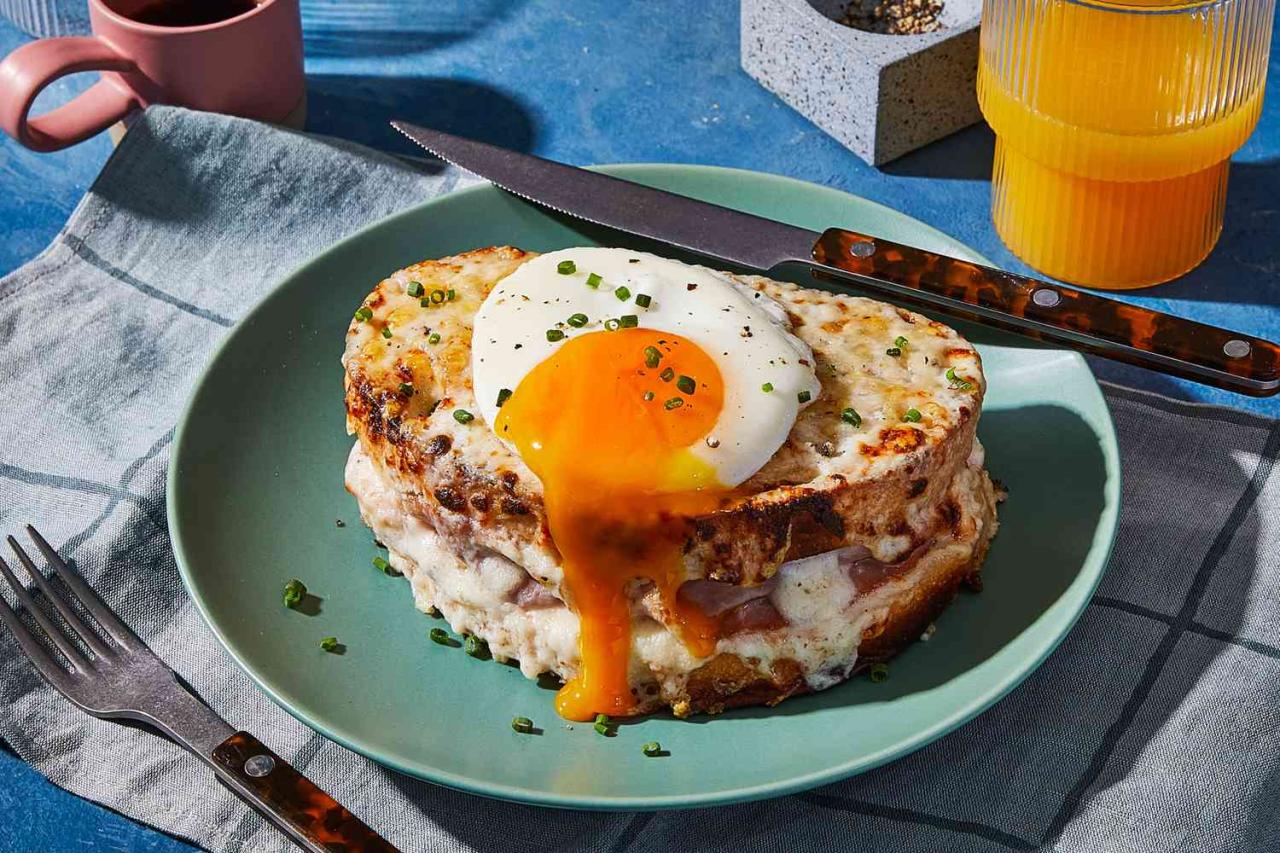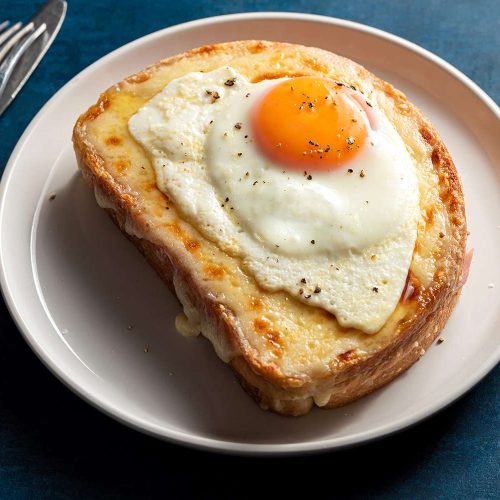 French Croque Madame Recipe
French breakfast is yummy and typically comprises of healthy ingredients. Following are traditional breakfast recipes that are loved by French people around the world:
Ingredients
Twelve large eggs

Twelve ounces of ham

One tablespoon of fresh dill

Four teaspoon of olive oil

One teaspoon of dried oregano

Two cloves of chopped garlic

Sourdough bread slices

One cup of parmesan cheese

One teaspoon of salt

One teaspoon of pepper
Instructions
Take a large pan.

Add the olive oil into the pan.

Add the chopped garlic into the pan.

Cook the garlic well.

Add the ham, dried oregano, salt and pepper into the pan as well.

Cook the ingredients well and then dish out.

Add the bread slices into the pan and toast them.

Add the ham mixture on one of the slices.

Add some of the parmesan cheese.

Add another slice of bread on top.

In the meanwhile, fry the eggs in a different pan.

Add the fried egg on top of the sandwich.

Add the rest of the parmesan cheese and fresh dill on top.

The dish is ready to be served.
Alternative Cooking Methods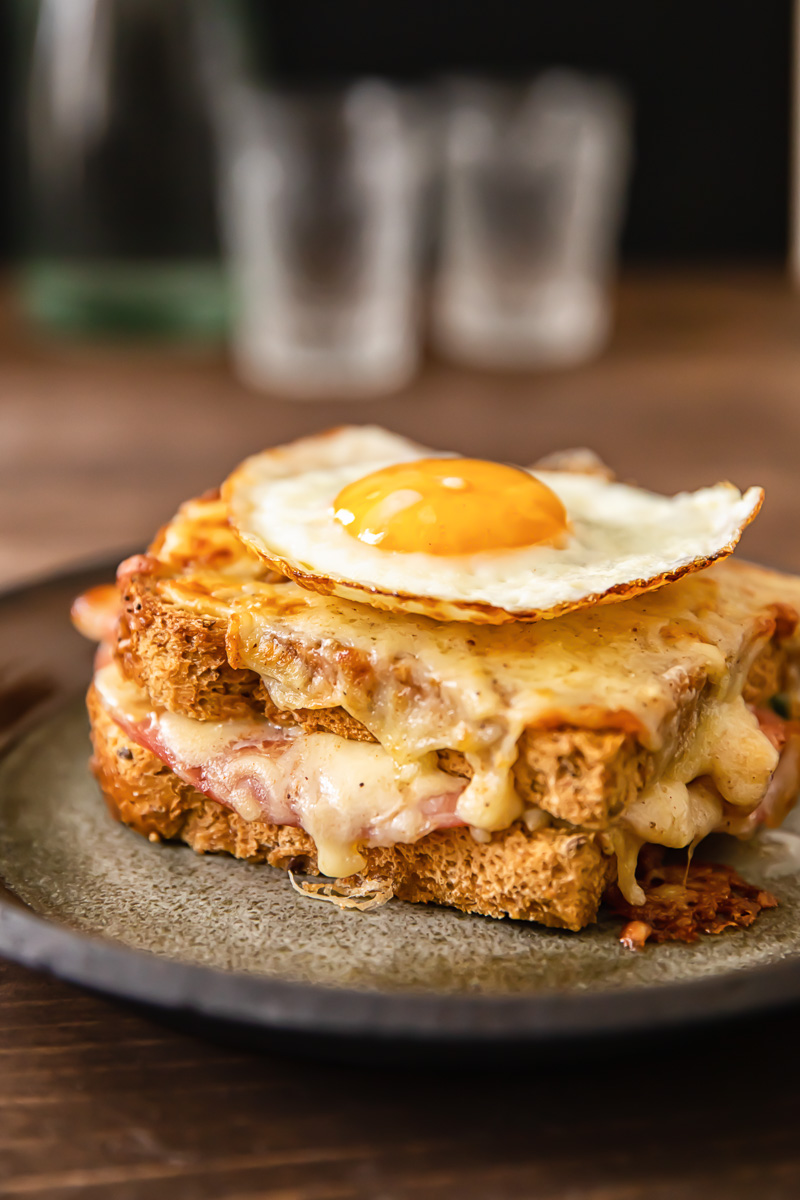 Grill Pan: The grill lines add a wonderful texture to the sandwich, giving it a unique character.
Oven-baked: This method ensures that the cheese melts evenly, wrapping the ham in a warm, cheesy embrace.
Tips for making French Croque Madame
Cooking Tips
Quality Ingredients: Always opt for high-quality ingredients. Fresh farm eggs, good quality ham, and Gruyère cheese can make a world of difference.
Perfect Bechamel: The secret to the Croque Madame's guilty pleasure status lies in its Bechamel sauce. Achieving the perfect consistency can be tricky but remember, patience is key.
Don't Skimp on Cheese: When it comes to French cuisine, there's no such thing as too much cheese, especially when we're talking about the Croque Madame.
Serving Suggestions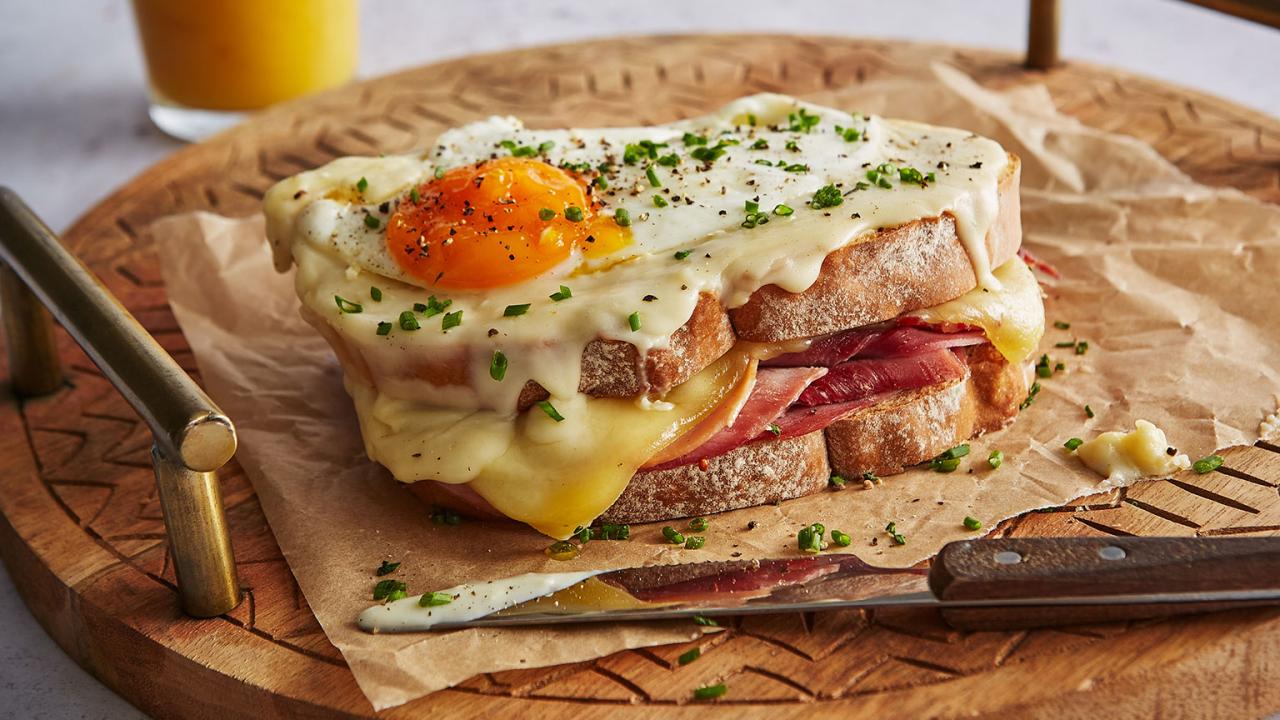 Classic Breakfast: Serve it with some freshly squeezed orange juice and a side of your favorite fresh fruits for a hearty breakfast.
Brunch Delight: Pair it with a light salad dressed in vinaigrette, and you've got yourself a fancy brunch.
Frequently Asked Questions
Can I use a different type of cheese? Absolutely! While Gruyère is traditional, you can experiment with others like Emmental or Comté.
Can I make it vegetarian? Yes, you can replace the ham with veggies like spinach or bell peppers.
What's the difference between a Croque Monsieur and a Croque Madame? The difference lies in the egg on top which represents a lady's hat, thus 'Madame'.
Can I make it ahead of time? Yes, you can prepare it a day ahead and bake it just before serving.
How to store leftovers? You can refrigerate them in an airtight container and reheat in the oven before serving.
Don't forget to share your experiences with me. I'd love to hear about your culinary adventures with the Croque Madame!