Hello, it's Julia here from Dinner with Julia. Today, I'm excited to share with you one of my favorite winter dishes – Glazed Turnips. This humble root vegetable often gets overlooked, but trust me, once you've tried this recipe, you'll be singing its praises just like me.
Glazed Turnips Recipe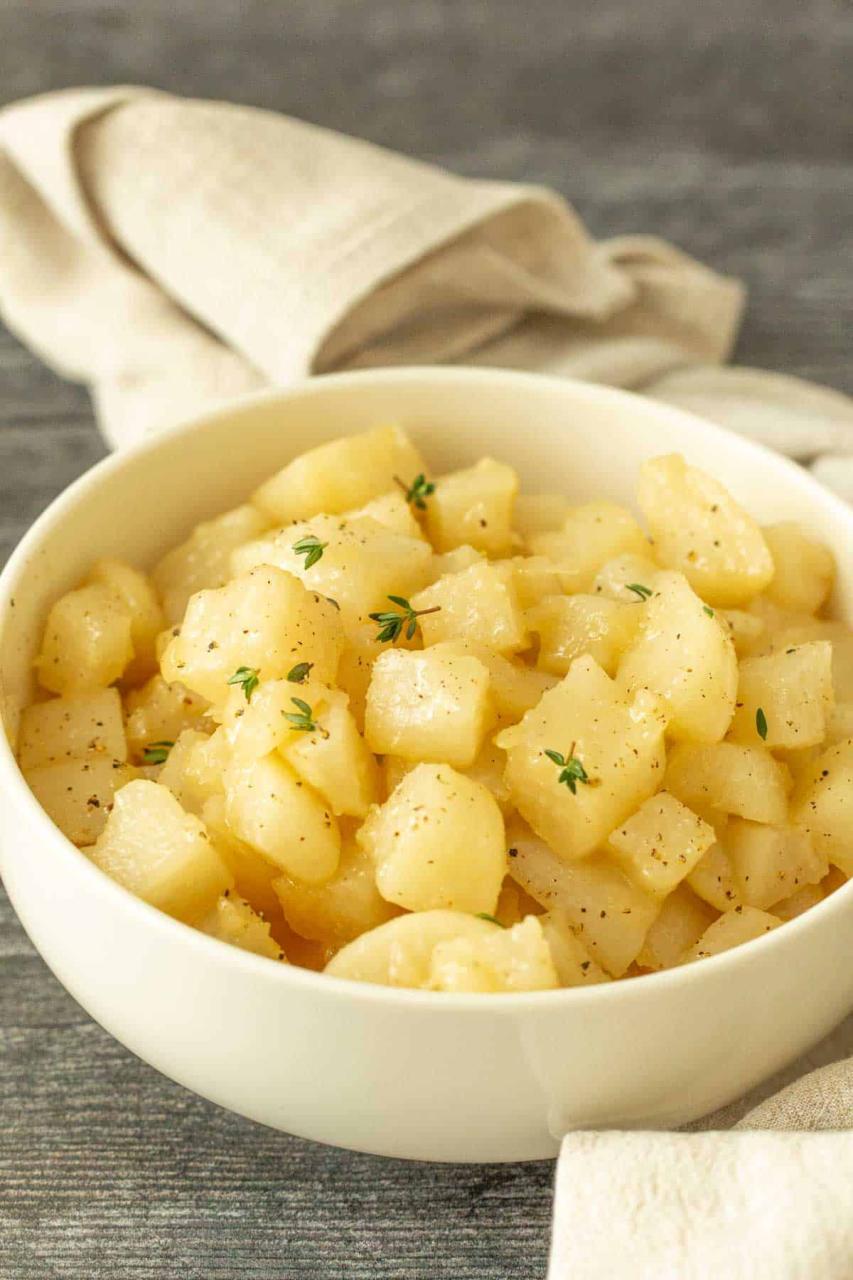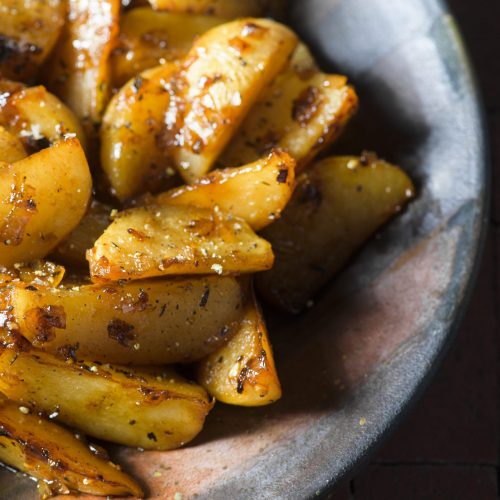 Glazed Turnips
I have to admit I never appreciated how delicious turnips can be. I think I've eaten too many that were old, starchy and bitter. But after trying some tiny, young turnips in Portland this summer I'm in love with turnips! They're mild and just ever-so-slightly earthy tasting, and if you can find freshly harvested, locally grown turnips they will have more tender sweetness.
Equipment
1 small saucepan

1  skillet 

1 simmer

1 pan
Ingredients
2

bunches small turnips

about 4 cups

2

tablespoons

butter

1

tablespoon

sugar

1/2

cup

stock or water

Sea salt and pepper
Instructions
Wash the turnips and trim the greens, if attached, and reserve for steaming or sauteeing, if desired.

If the turnips are young and tender, there is no need to peel, otherwise peel larger turnips and cut into bite-sized pieces.

Blanch the turnips in a small saucepan of boiling, salted water for about 5 minutes, until tender but not mushy. Drain.

Melt the butter in a skillet and add the sugar. Add the turnips and stock and bring to a simmer. Cover the pan and cook until the liquid is reduced by half. Uncover and continue cooking, stirring now and then, until the turnips are coated with the glaze and nicely caramelized.

Season with some sea salt and pepper before serving.
Cooking Tips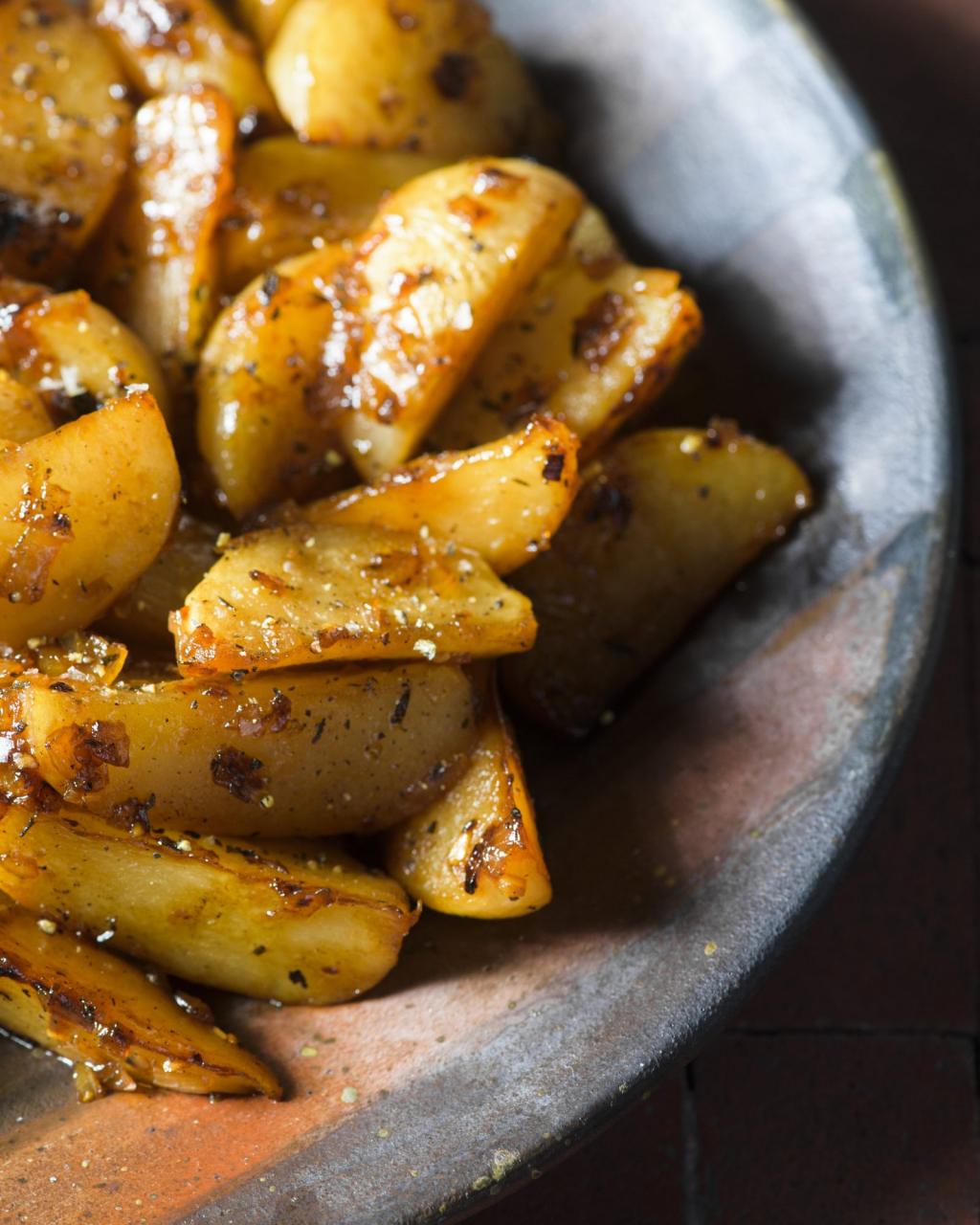 When preparing your turnips, look for fresh ones. Avoid those that are very large, wrinkled, or blemished. Some people suggest soaking the greens in a little salty water before cooking. If you're boiling them, add a little sugar to tame the scent and baking soda to reduce bitterness.
When it comes to cooking, glazed turnips are a simple way to transform this under-appreciated vegetable. Be sure to cut the turnips into equal pieces so they cook evenly. You can also try adding them to soup or stew at the same cooking stage as you would potatoes for an extra boost of nutrition and flavor.
Serving Suggestions
Glazed turnips make a fantastic side dish for roasted meats or poultry. The sweet, nutty flavor of the turnips pairs excellently with the savory taste of beef or chicken. You can also enjoy them as a side dish with pork or any poultry main dish. For a vegetarian option, try serving them with tofu.
FAQs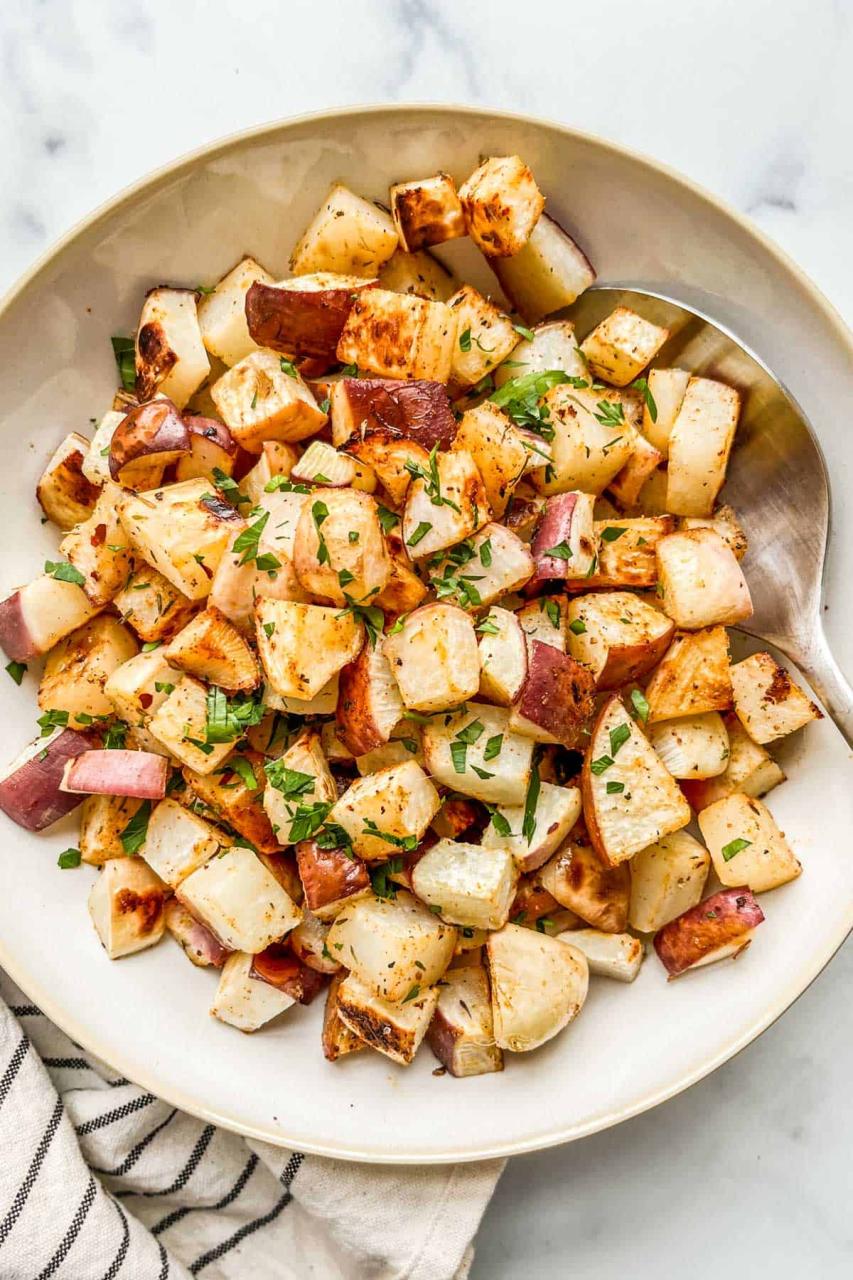 Can I store turnips? Yes, the best possible scenario for storing turnips and other roots is in a cold moist place. Ideally, it should be very near to freezing, between 32 to 40 degrees F (0 to 4 degrees C), and 95% humidity.
Can I use turnips in other dishes? Absolutely! Try them baked or boiled in stews, soups, and stir-fries, or lightly steamed with some butter, salt, or lemon juice for flavor.
What can I serve with glazed turnips? The peppery radish-like flavor of turnips is excellent with beef. They are also great with roasted chicken.
How do I know when the turnips are cooked? Cook until the stems are tender and easily pierced with the tip of a sharp knife, about 5 to 15 minutes.
Can I add other ingredients to my glazed turnips? Yes, feel free to experiment. Some people like to add apples to their glazed turnips for a sweet and tangy twist.
So there you have it – my take on Glazed Turnips. I hope this post has inspired you to give this underrated vegetable a try. Remember, cooking is all about experimenting and having fun in the kitchen. So go ahead, get creative with your turnips!