Hello, my fellow food lovers! It's Julia, your culinary guide. Today, we're journeying to the charming streets of Paris, right from our own kitchens. Our destination? The sweet, indulgent, and oh-so-delicious French Almond French Toast.
I can almost hear your thoughts. "Julia, isn't French toast a bit too decadent for a weekday breakfast?" Well, let me tell you, this French Almond French Toast is as nutritious as it is flavorful, thanks to the protein-packed almonds. Plus, it's a great way to start your day on a sweet note!
French Almond French Toast Recipe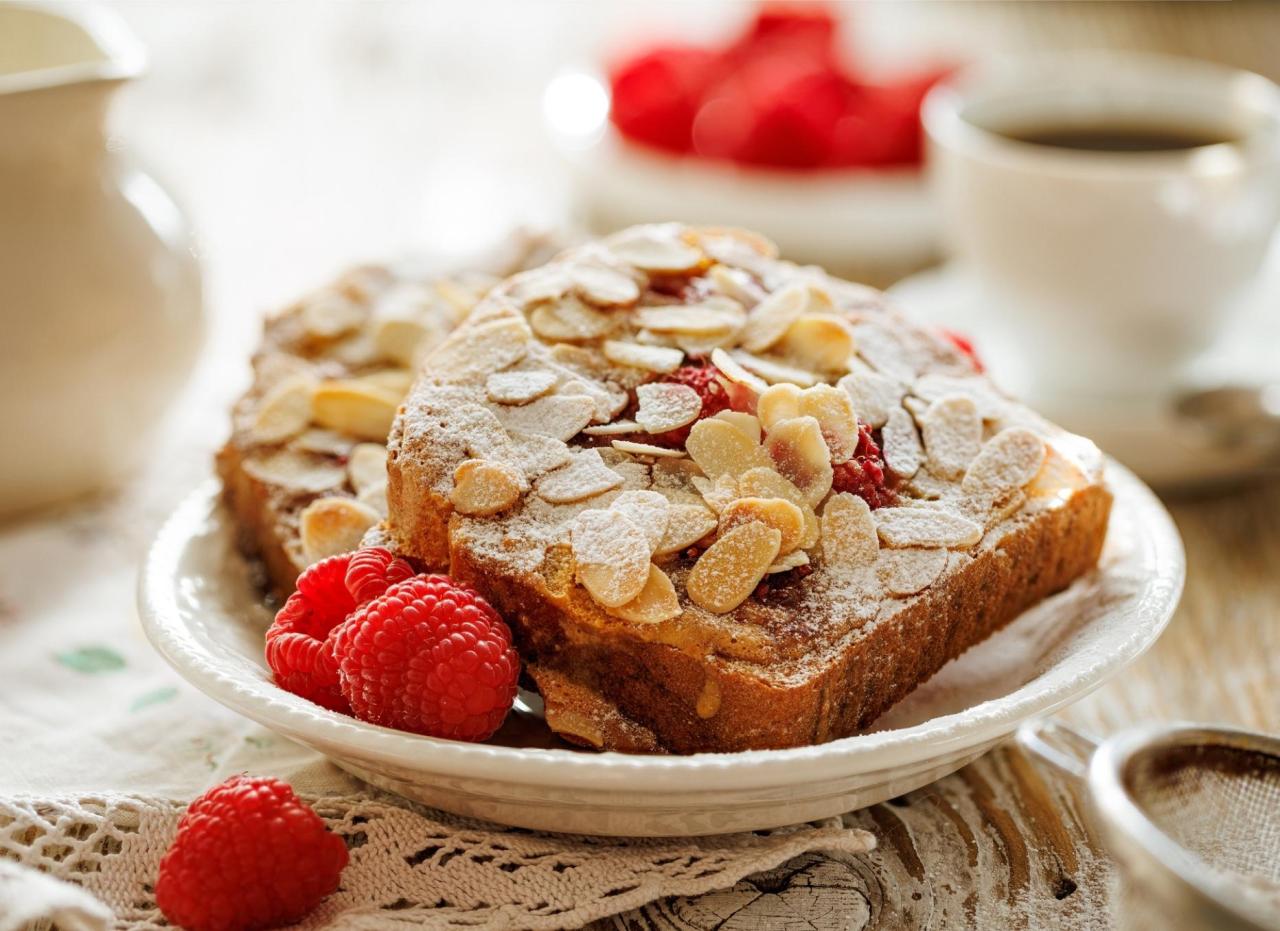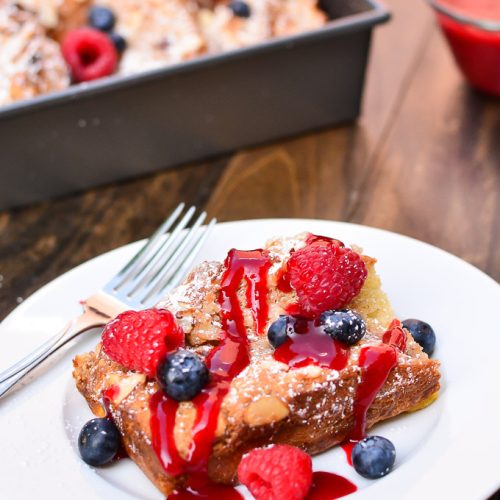 French Almond French Toast Recipe
Ingredients
Four bread slices

One tablespoon of baking powder

One tablespoon of vanilla extract

Half cup of almond milk

A pinch of salt

One egg

Half cup of crushed almonds
Instructions
Take a large bowl.

Add the egg in a large bowl.

Mix the eggs until a smooth mixture is formed.

Add in the rest of the ingredients one by one ensuring not to form any clusters.

Heat a large pan.

Add the softened butter and heat it.

Dip the bread slices into the bowl.

Place the slices in the pan and cook on all sides.

Cook the bread slices until they turn golden brown.

Add the crushed almonds on top.

The dish is ready to be served.
Baking French Almond French Toast in the Oven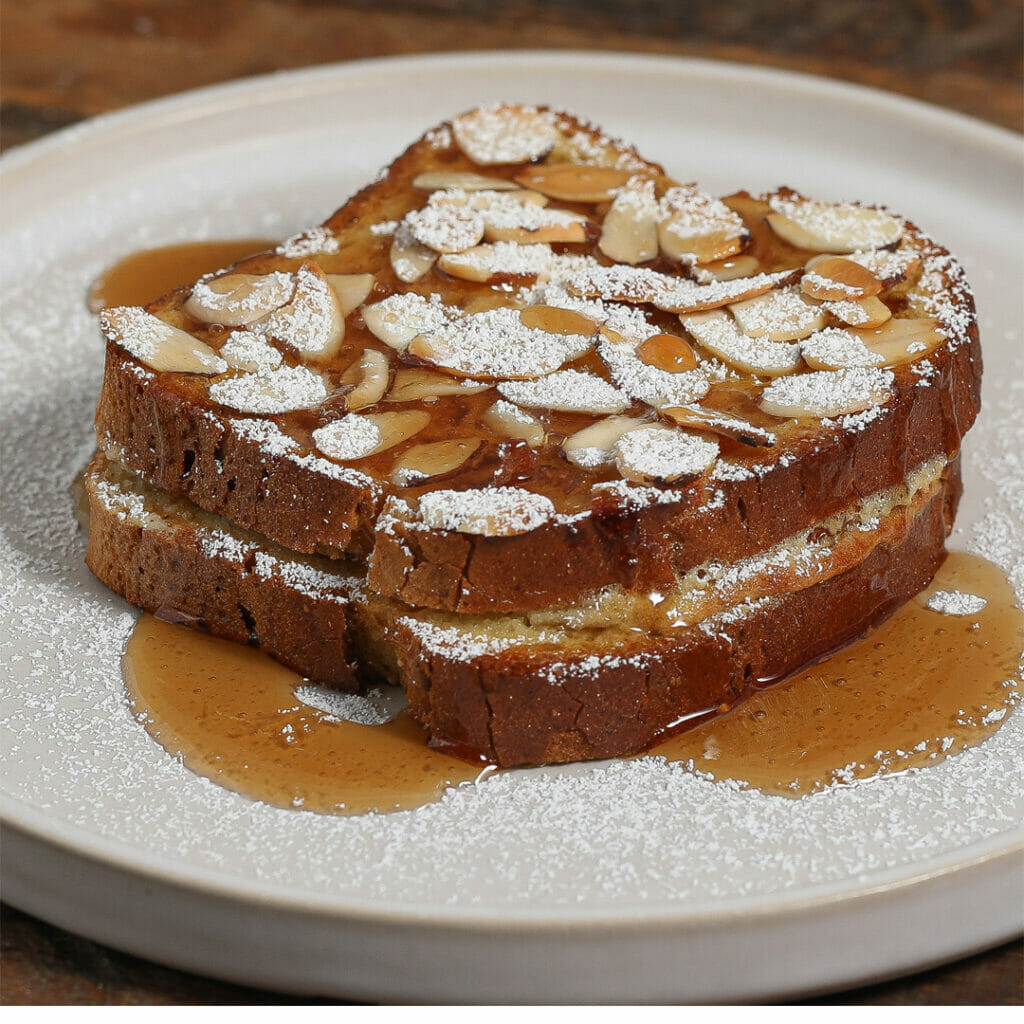 Preparation: Follow the same steps as the traditional method for preparing your bread and egg mixture. Preheat your oven to 375°F (190°C) and line a baking sheet with parchment paper.
Baking: Dip your bread slices in the egg mixture, coat them with crushed almonds, and place them on the prepared baking sheet. Bake for about 10-12 minutes, or until golden brown, flipping halfway through.
Serving: Serve your French Almond French Toast hot from the oven with your favorite toppings.
Baking French Almond French Toast in the oven not only allows you to cook multiple servings at once but also gives you more control over the browning process. Plus, it's a great way to free up your stovetop for other breakfast items!
Tips for making French Almond French Toast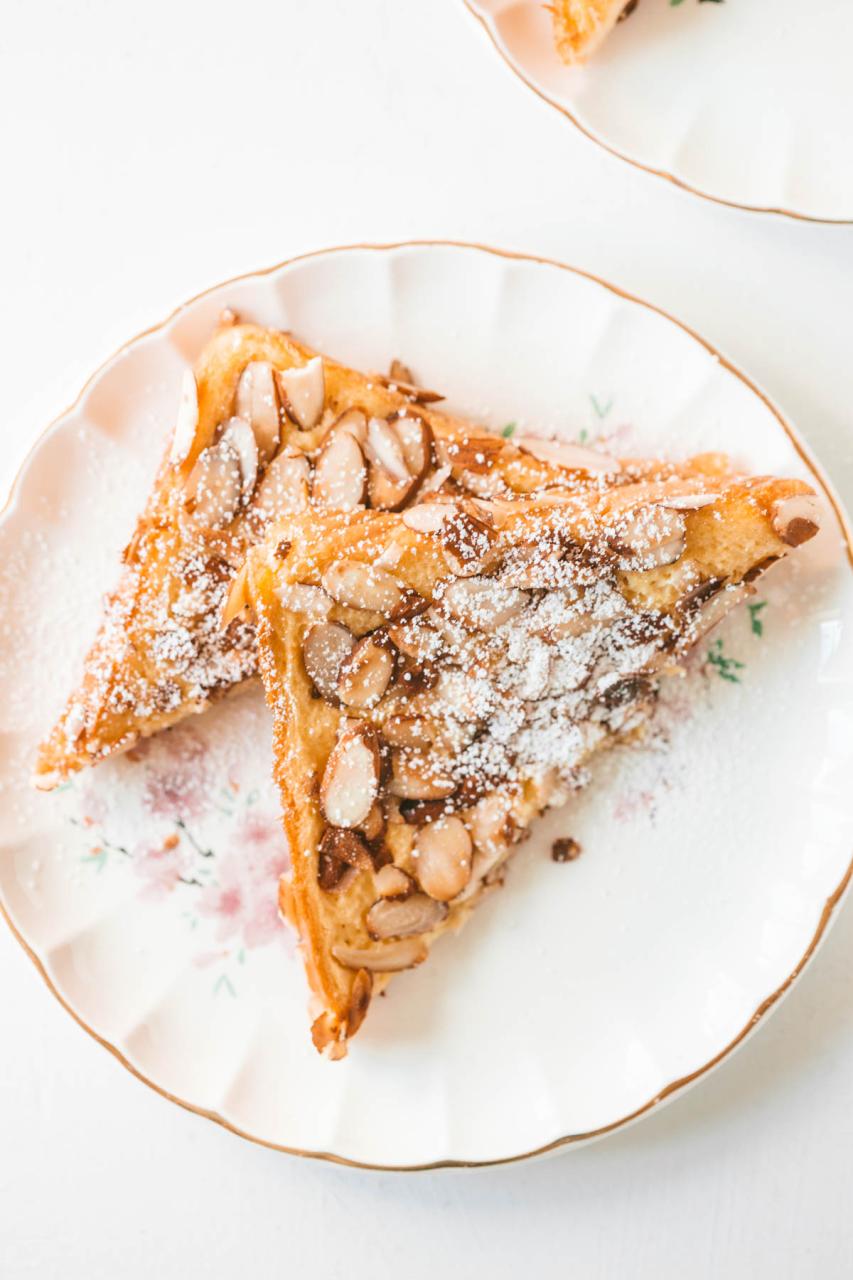 My romance with the French Almond French Toast began on a sunny morning in a quaint Parisian café. The crunch of the almonds, the softness of the bread, the sweetness of the syrup, it was love at first bite. Ever since, I've been recreating that love in my kitchen, and now, I'm sharing it with you.
Cooking Tips for French Almond French Toast
Before we get started, here are some tips to ensure your French Almond French Toast is a hit:
Bread Selection: Day-old bread works best for French toast. It soaks up the egg mixture well without falling apart.
Almond Coating: Crush your almonds finely for a crunchy coating. But remember, not too fine, or you'll lose that delightful crunch.
Egg Mixture: Whisk your eggs, milk, and flavorings well. This ensures a smooth, even coating for your bread.
Cooking Time: Don't rush the cooking process. Cook your French toast on medium heat until golden brown on both sides.
Serving Hot: Serve your French Almond French Toast hot off the pan for the best taste and texture.
How to Serve French Almond French Toast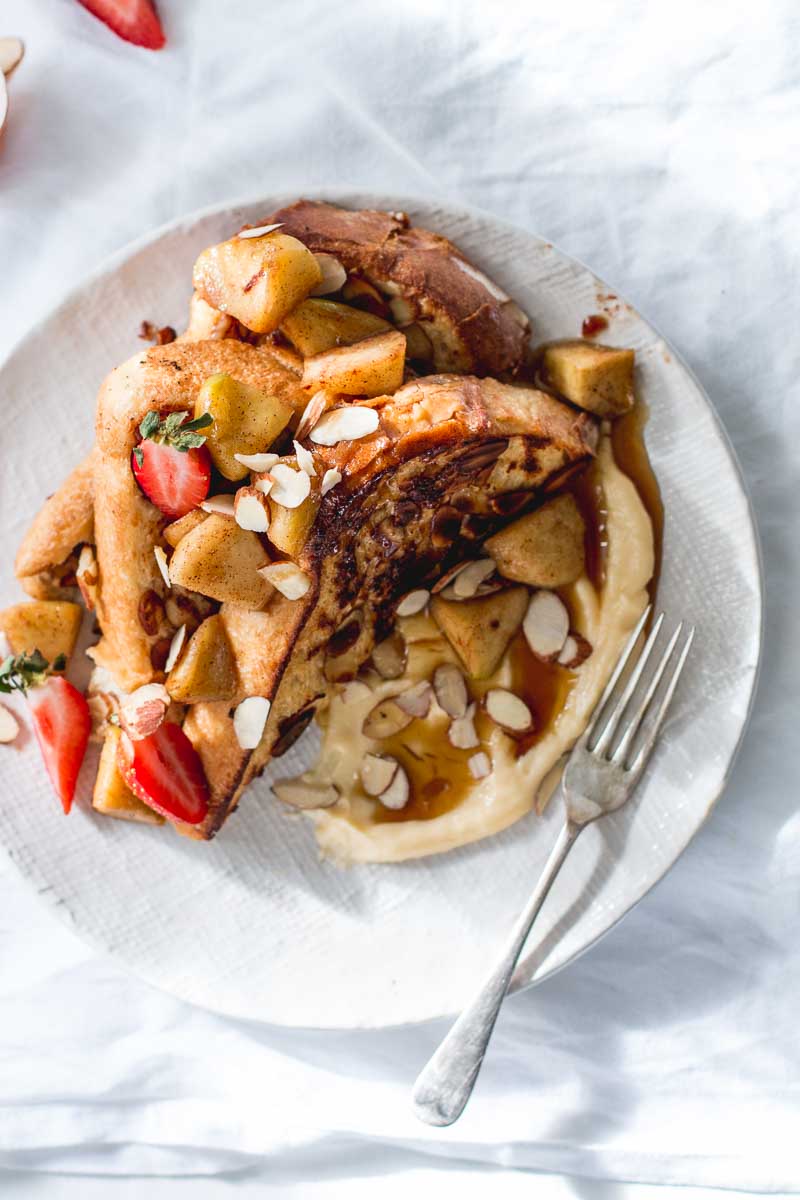 Now, let's talk about serving this delightful breakfast. Here are my suggestions:
Maple Syrup: Drizzle some warm maple syrup over your French toast for a classic touch.
Fresh Berries: A handful of fresh berries on the side adds a nice tartness and freshness to the meal.
Whipped Cream: For an extra indulgent touch, top your French toast with a dollop of whipped cream.
FAQs about French Almond French Toast
I've received many questions about this dish over the years. Here are answers to the five most common ones:
Can I use other nuts? Absolutely! Feel free to use any nuts you like. Just make sure to crush them finely.
What other breads can I use? Any thick, sturdy bread will work. Brioche or challah are particularly good choices.
Can I make the French toast in advance? Yes, you can cook it and then reheat gently in the oven before serving.
My French toast is soggy, what should I do? Make sure your bread is stale and that you're not soaking it too long in the egg mixture.
Can I freeze the French toast? Yes, it freezes well. Just defrost and reheat gently when ready to serve.
I hope you enjoy making and savoring this French Almond French Toast as much as I do. Remember, cooking is an art, so feel free to get creative and make this dish your own.