Hello, it's Julia here from Dinner with Julia! Today, we're going to explore a dish that's the epitome of French comfort food – the Slow Cooker Chicken Provencal!
Before we delve into the cooking tips and serving suggestions, let's take a moment to appreciate this delightful dish. The Slow Cooker Chicken Provencal is a classic French recipe that brings together tender chicken, aromatic herbs, and hearty vegetables in a rich, flavorful sauce.
French Slow Cooker Chicken Provencal Recipe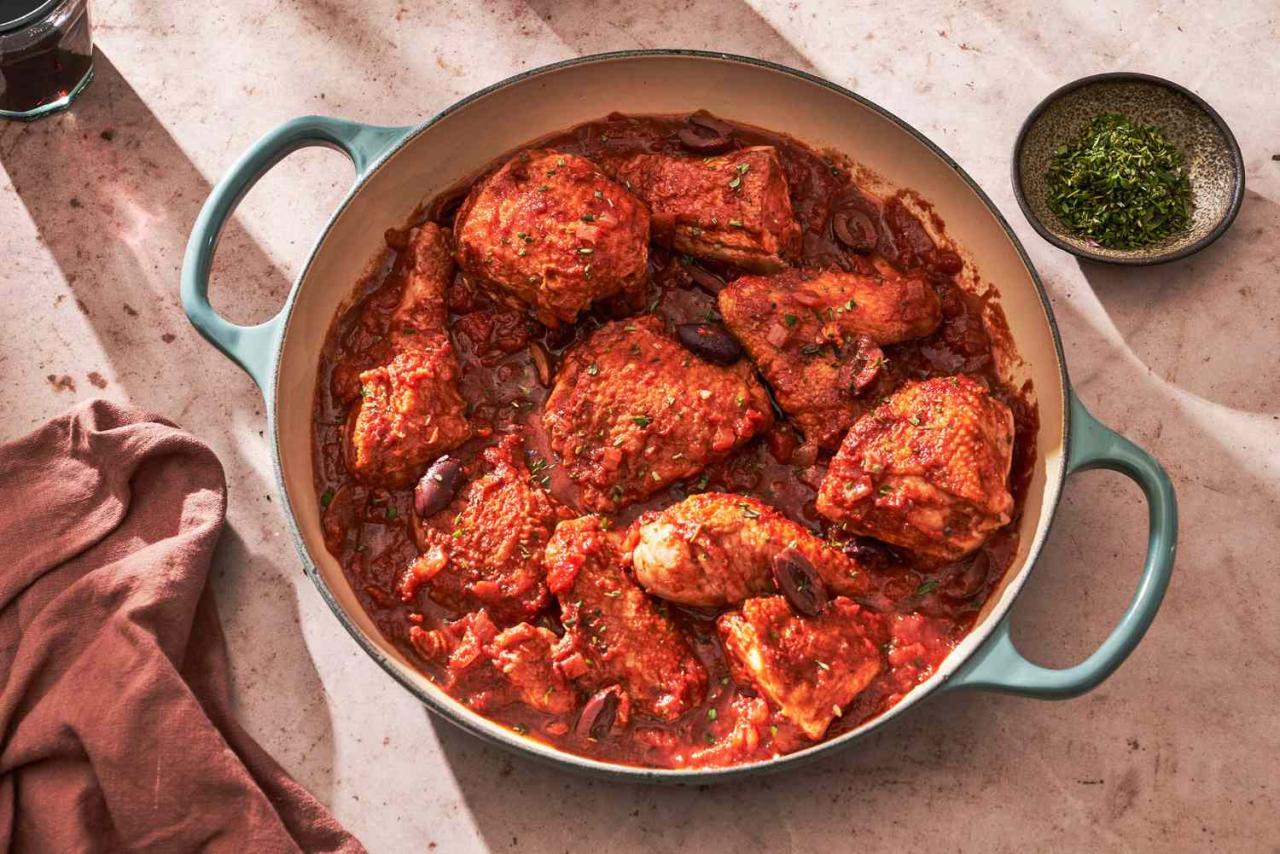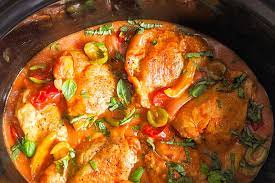 French Slow Cooker Chicken Provencal Recipe
Ingredients
Two tablespoons of Dijon mustard

Two teaspoons of white sugar

One pound of chicken thigh

Two tablespoons of minced garlic

Half cup of dry white wine

Half cup of cilantro

Two tablespoons of olive oil

One cup of chopped tomatoes

One teaspoon of dried rosemary

A pinch of salt

One teaspoon of black pepper

One teaspoon of dried thyme

One cup of onion

One cup of chicken broth

Half teaspoon of smoked paprika
Instructions
1.Take a large pan.

Add the olive oil and onion slices into it.

Fry the onion slices and then dish them out.

Add the garlic, chicken pieces and spices into the pan.

Cook the chicken pieces in the spices for five to ten minutes.

Add the rest of the ingredients into the mixture.

Cook the mixture until it starts boiling.

Bring the heat to low and cover the pan with a lid.

After ten minutes remove the lid.

Check the chicken pieces before dishing out.

Crumble the cooked onion slices on top before serving.

Your dish is ready to be served.
French Slow Cooker Chicken Provencal using a steamer and a frying pan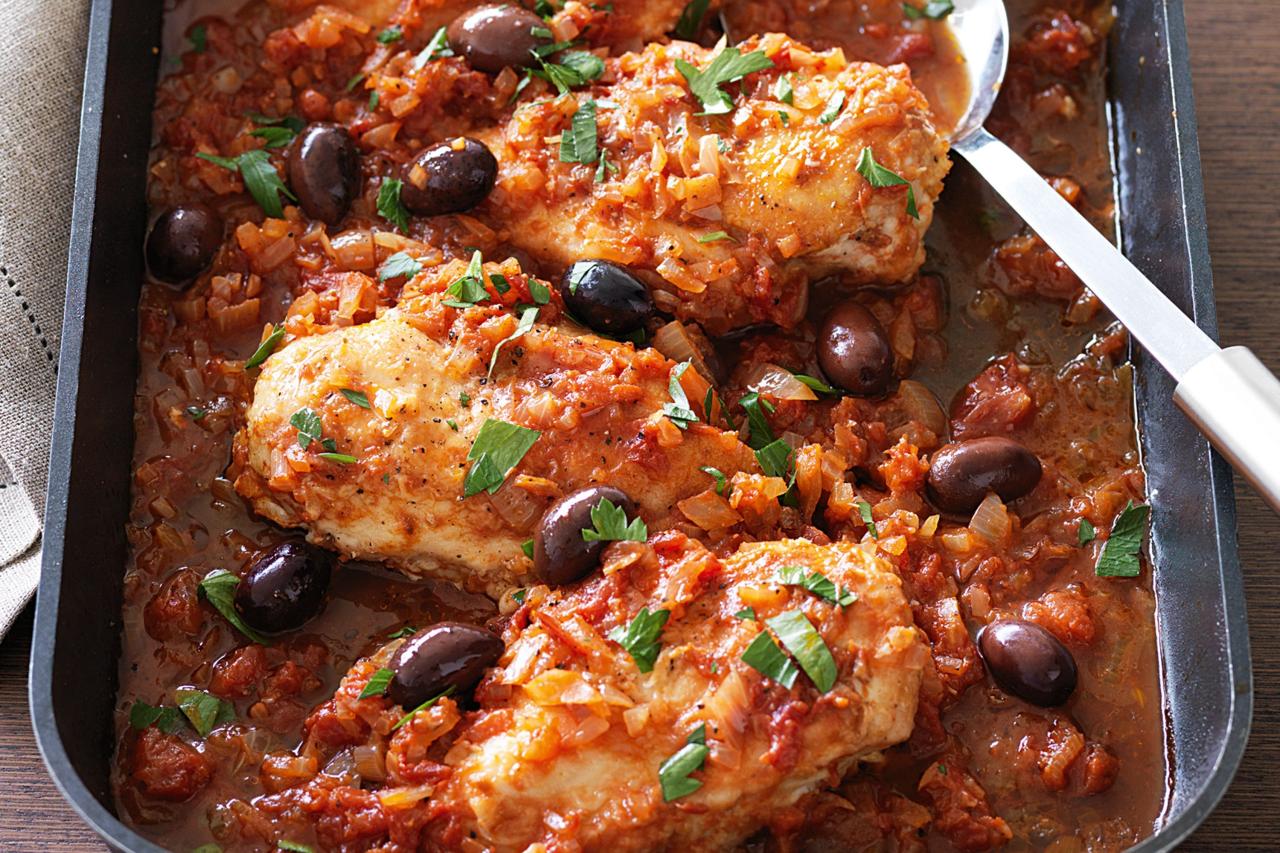 First, heat up a frying pan with some olive oil. When the oil is hot, add the chicken and sear until all sides are browned. This helps to lock in the flavor and keep the chicken moist.
While the chicken is searing, combine the white wine, chicken broth, minced garlic, honey, mustard seeds, salt, and black pepper in a bowl. Set aside.
Once the chicken is seared, transfer them to the steamer. Add the carrots and onions to the steamer.
Pour the wine and chicken broth mixture over the chicken, carrots, and onions.
Steam the chicken on low heat until it is fully cooked, about 2-3 hours.
When the chicken is cooked through, add the tomatoes to the steamer and continue to steam for another 15-20 minutes so that the tomatoes can blend with the flavors of the dish.
Finally, add the herbs to the steamer, stir well, and cook for another 5 minutes.
Serve the dish on a plate, sprinkle some more herbs on top, and enjoy.
Tips for making Slow Cooker Chicken Provencal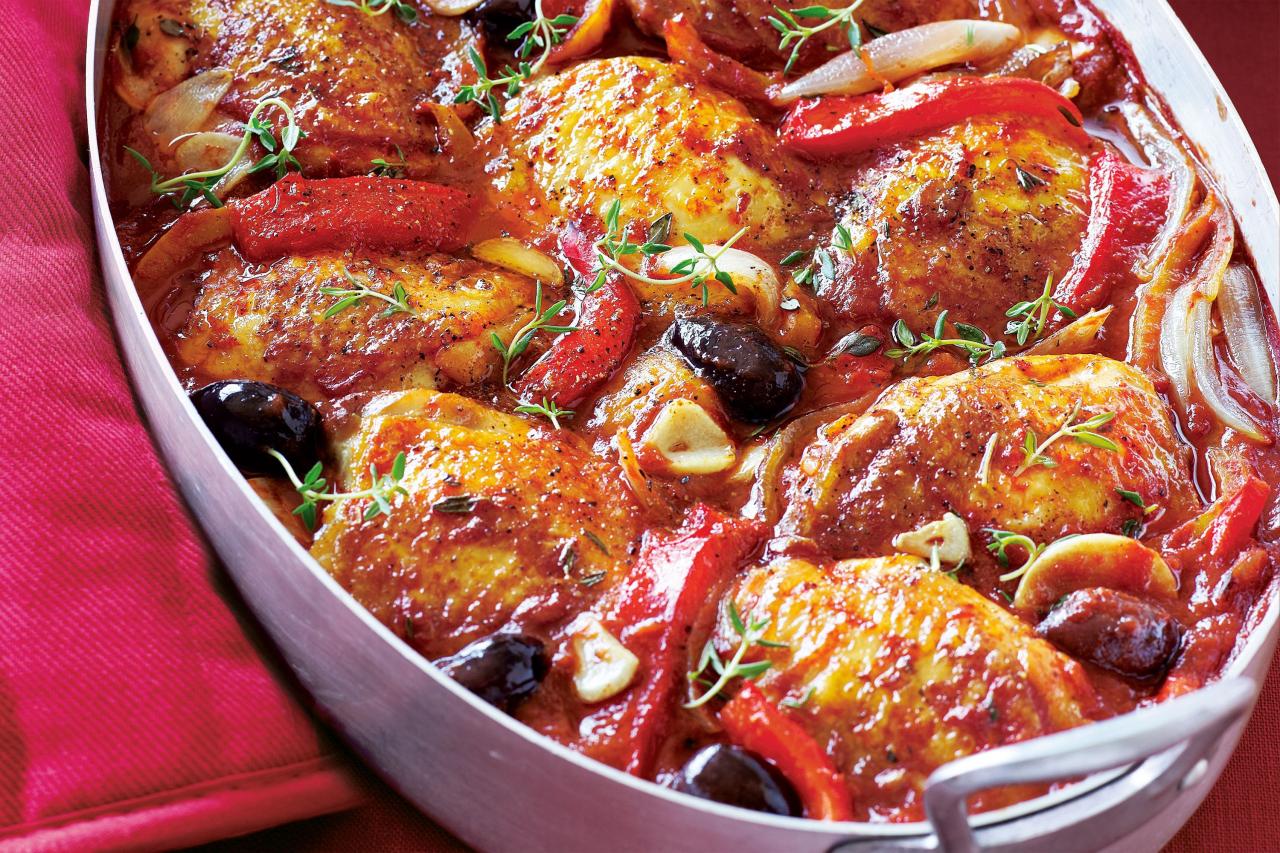 Julia's Cooking Tips for Slow Cooker Chicken Provencal
Creating a Slow Cooker Chicken Provencal might seem challenging at first, but fear not! I'm here to share some cooking tips that will make your experience enjoyable and stress-free.
Quality Chicken: Choose a high-quality chicken for your dish. It's the star of the show, after all!
Herbs de Provence: Don't skimp on the Herbs de Provence! This blend of herbs is key to achieving the authentic flavors of this dish.
Slow Cooking: Take advantage of your slow cooker. Letting the ingredients slowly simmer together allows the flavors to meld beautifully.
Serving Suggestions for Your Slow Cooker Chicken Provencal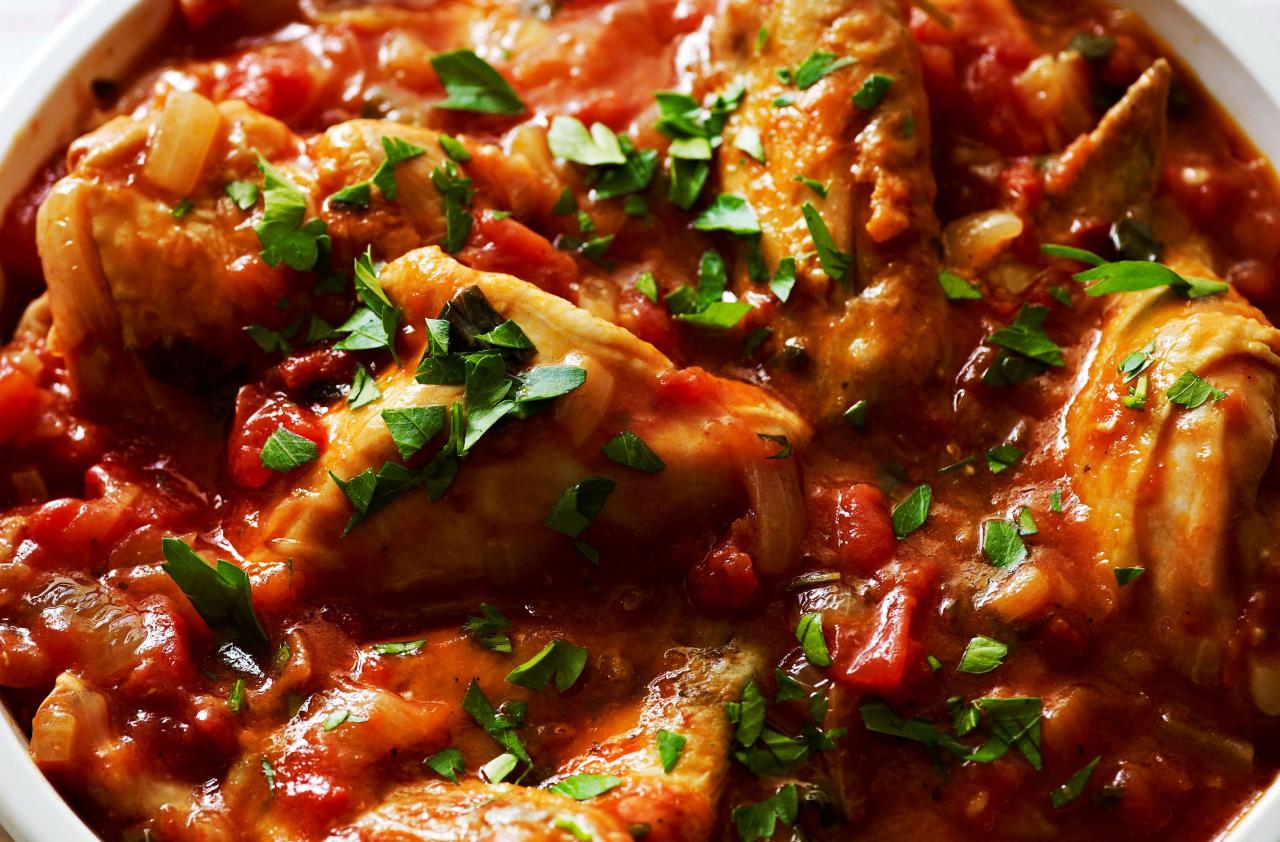 Once you've prepared your Slow Cooker Chicken Provencal, how should you serve it? Here are some ideas:
Bread: A crusty baguette is perfect for mopping up the delicious sauce.
Wine: A glass of full-bodied red wine, such as Côtes du Rhône, complements this dish beautifully.
Vegetables: A side of steamed green beans or a simple salad can balance out the richness of the dish.
FAQS About Julia's Slow Cooker Chicken Provencal Recipe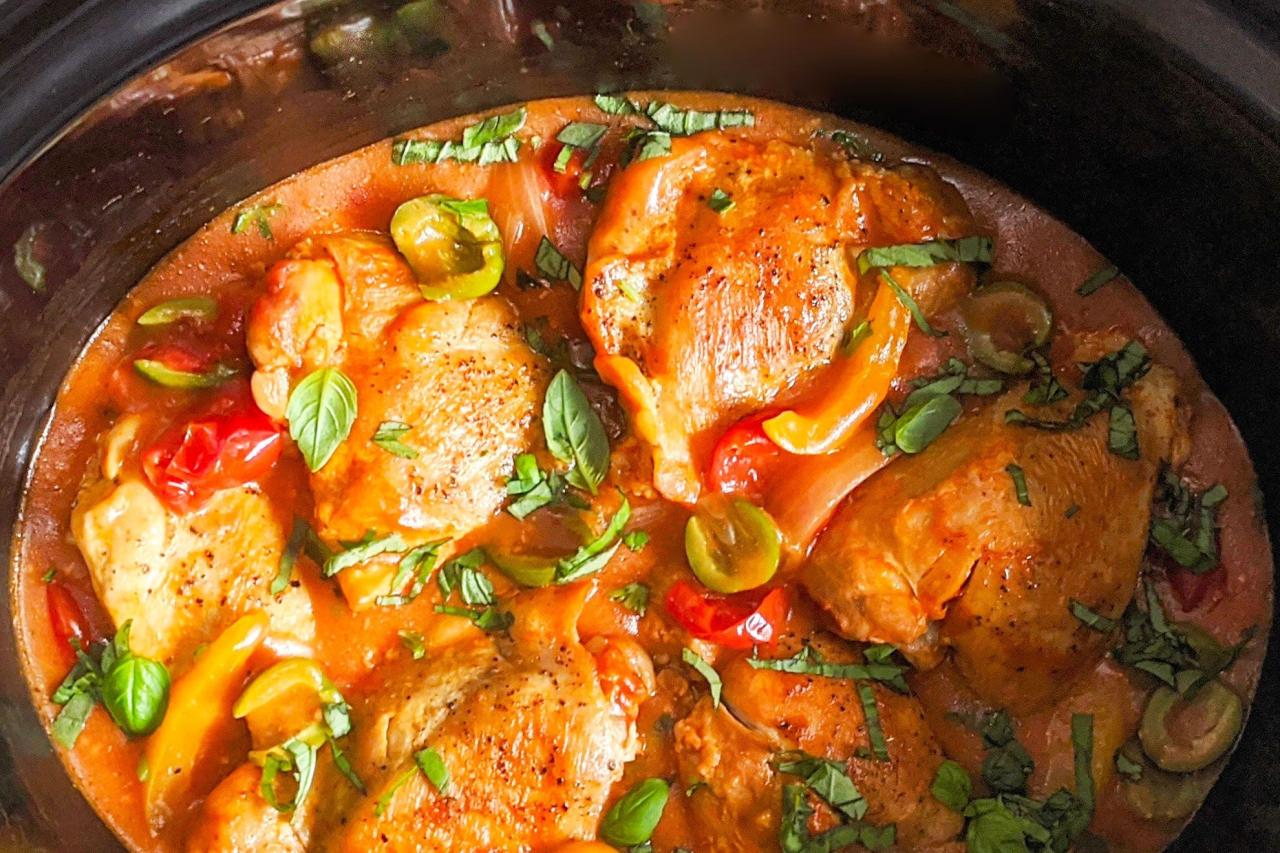 Let's address some frequently asked questions about the Slow Cooker Chicken Provencal:
Can I prepare the Slow Cooker Chicken Provencal in advance? Yes, you can assemble the ingredients in your slow cooker and refrigerate it overnight. Just start the cooking process in the morning.
Can I use other meats in my Slow Cooker Chicken Provencal? Absolutely! Feel free to experiment with different cuts of chicken, or even try it with pork or beef.
What if I don't have Herbs de Provence? You can make your own blend using dried herbs such as rosemary, thyme, oregano, and basil.
Can I make a vegetarian version of Slow Cooker Chicken Provencal? Yes, you can replace the chicken with hearty vegetables like eggplant and bell peppers.
How do I know when my Slow Cooker Chicken Provencal is done? The chicken should be tender and easily pull apart with a fork.
In conclusion, the Slow Cooker Chicken Provencal is more than just a dish; it's a comforting hug in a bowl that you can easily recreate in your own kitchen. So, grab your apron, gather your ingredients, and let's bring a taste of Provence to our tables today!