Hello, culinary adventurers! It's Julia from Dinner with Julia, and today I'm thrilled to share my journey with a simple yet versatile dish from the heart of French cuisine – the French Socca. I've already shared the recipe in a previous post, so feel free to look it up if you need the specifics. Today, we'll be focusing on the story behind this delightful dish, some cooking tips to perfect it, serving suggestions, and answers to frequently asked questions about this recipe.
French Socca Recipe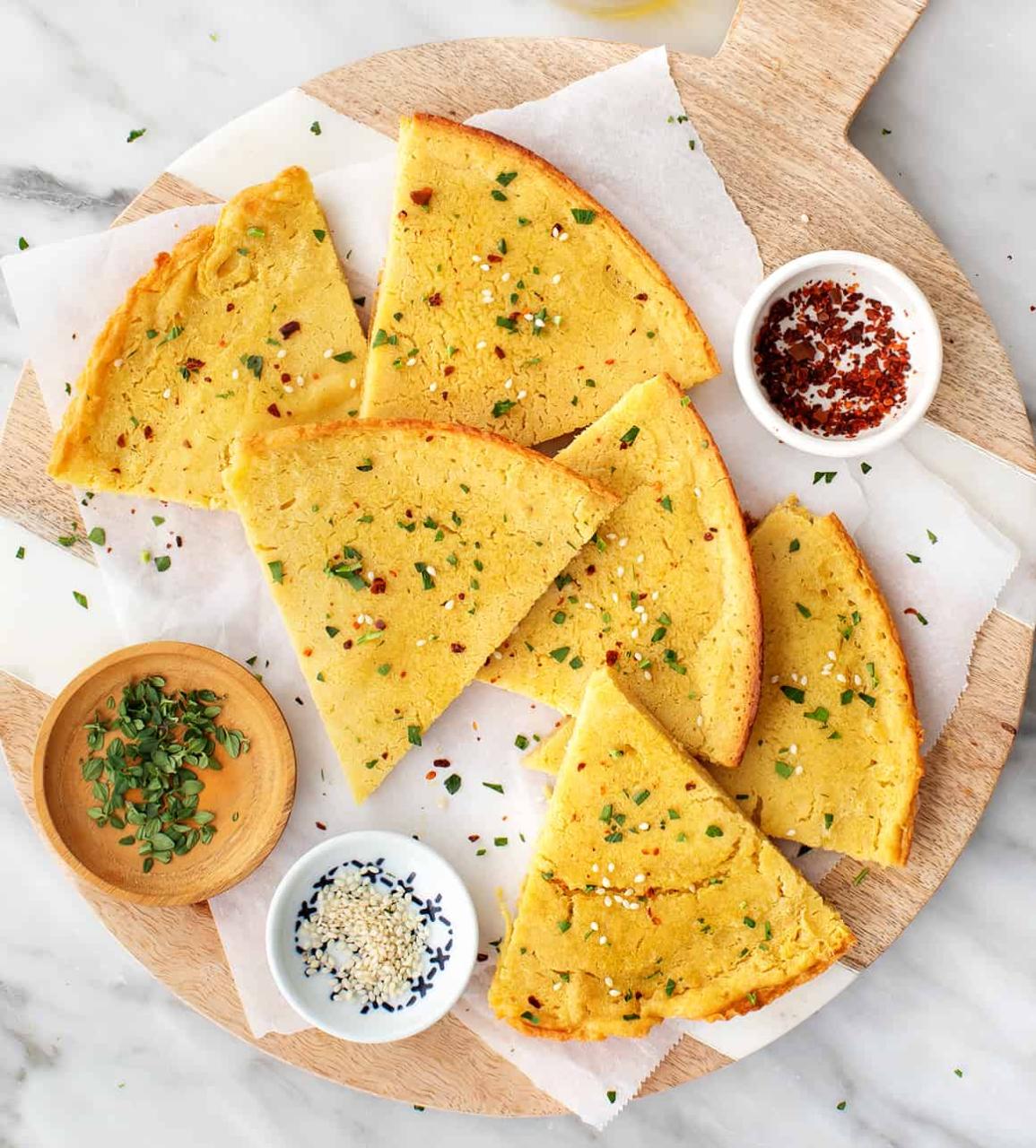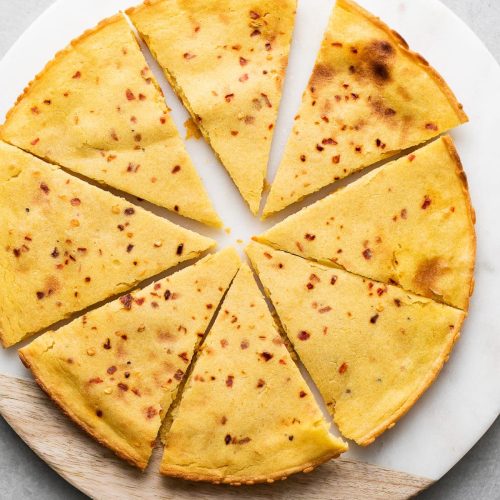 French Socca Recipe
Equipment
1 large bowl

1 large frying pan
Ingredients
Herbs de Provence

one teaspoon

Chickpea flour

three and a half cup

Salted butter

one cup

Large eggs

two

Kosher salt

half teaspoon
Instructions
Take a large bowl.

Add all the ingredients into the bowl.

Mix well.

Take a large frying pan.

Spread a thin layer of the batter.

Cook the flatbread on both sides and dish out.

Cut into pieces.

Your dish is ready to be served.
Cooking French Socca in a Cast-Iron Skillet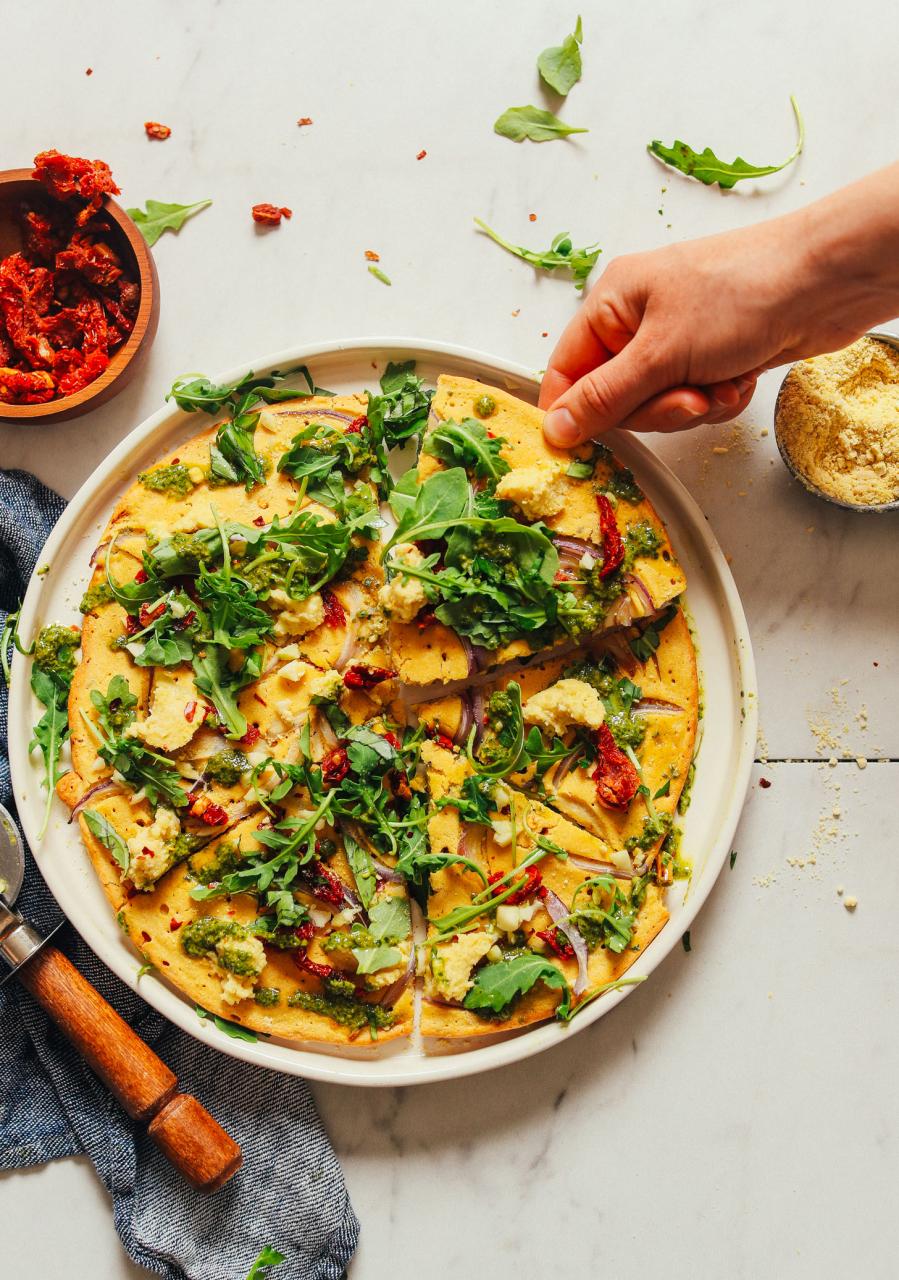 Preparing the Socca
Prepare the batter as per the recipe. Once your batter is ready, it's time to heat up your cast-iron skillet. Make sure it's smoking hot before adding the batter.
Cooking the Socca
Pour the batter into the hot skillet and cook over medium-high heat until the edges start to crisp up and pull away from the sides of the skillet. Then, flip the socca and cook the other side until golden brown and crispy.
Serving the Stovetop Socca
Once done, carefully remove the socca from the skillet and let it cool for a few minutes before slicing and serving. The result is a perfectly cooked socca with a crispy crust and a soft, creamy interior – all achieved on the stovetop!
Tips for making French Socca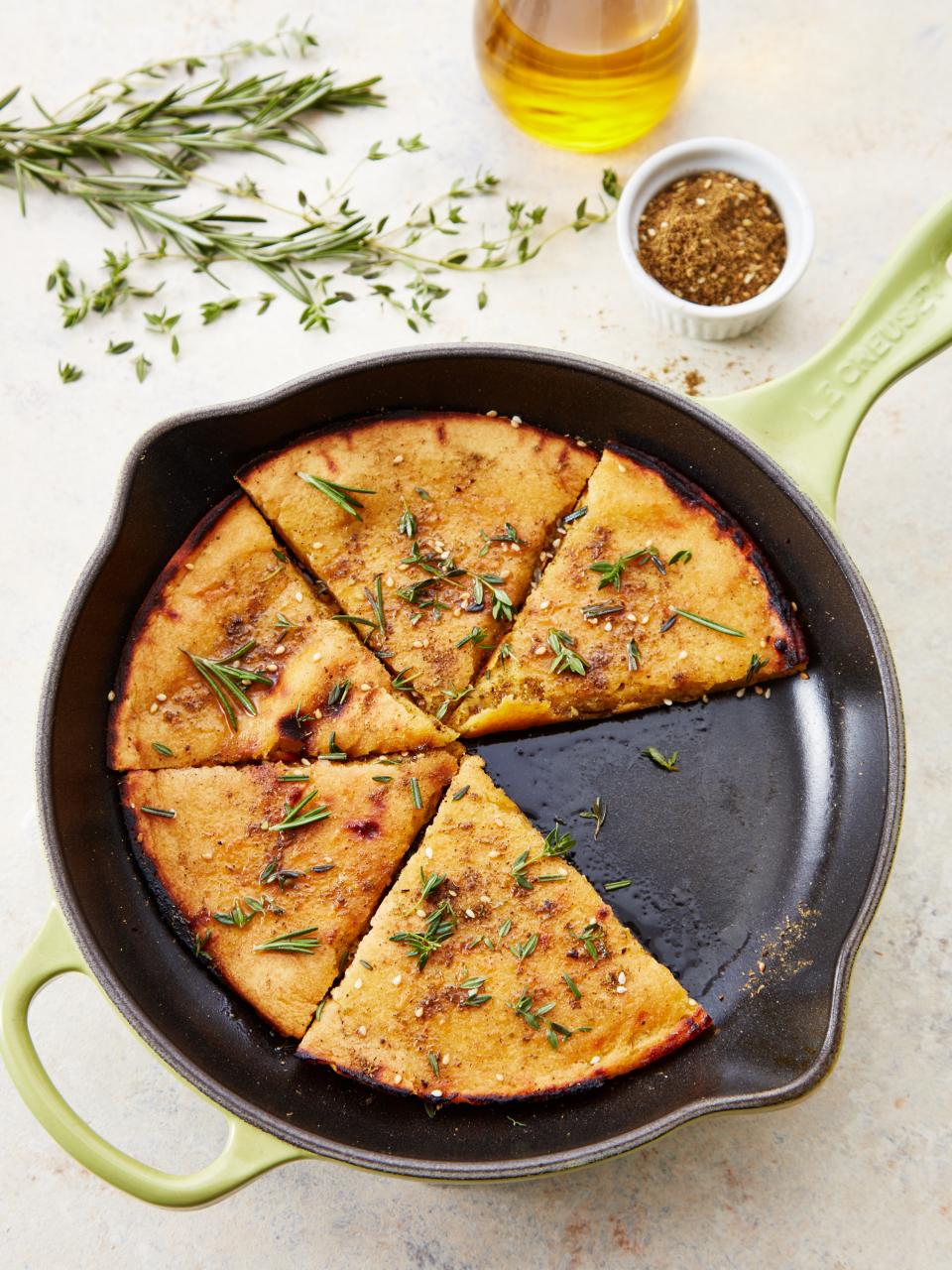 My love for French cuisine is no secret. But amidst the rich sauces and decadent pastries, there lies a humble, rustic dish that has captured my heart – the French Socca. This chickpea pancake, hailing from the sunny city of Nice, is a testament to the simplicity and versatility of French cuisine.
Cooking Tips for the Perfect French Socca
Choose your chickpea flour wisely
The key to a great socca is high-quality chickpea flour. Look for finely ground flour for a smooth batter and a delicate, crisp texture in your finished socca.
Don't skip the resting time
Allowing the batter to rest is crucial. This step allows the flour to fully hydrate, resulting in a smoother batter and a better-textured socca.
Get your pan smoking hot
Socca is traditionally cooked in a very hot oven. To replicate this at home, preheat your pan in the oven before adding the batter. This ensures a nice, crispy crust on your socca.
Serving Suggestions for the French Socca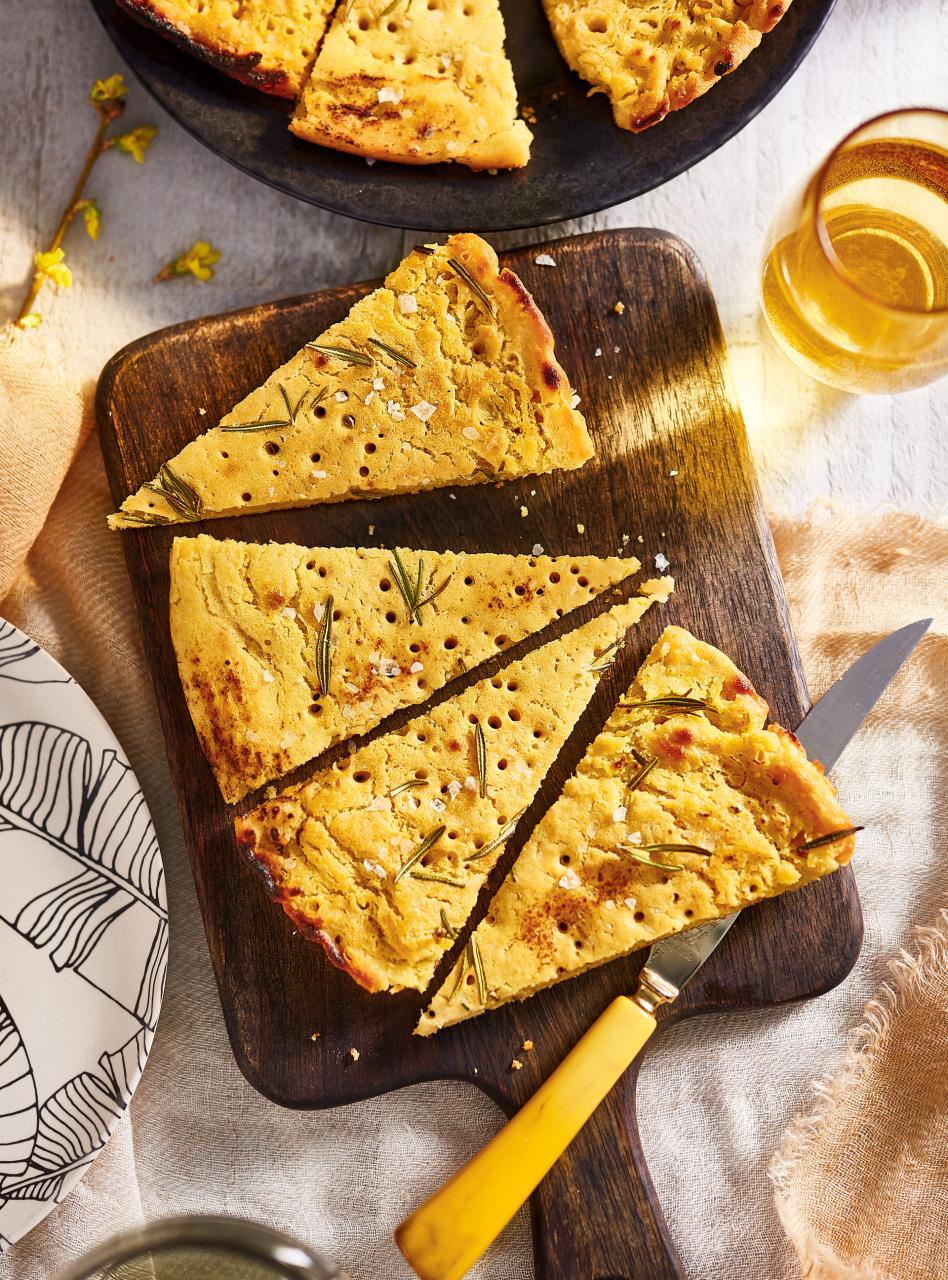 Keep it simple
Socca is traditionally enjoyed plain, straight from the oven. You can also sprinkle it with a little sea salt and black pepper or drizzle it with olive oil for added flavor.
Pair with dips
Socca makes a great vehicle for dips. Try serving it with some homemade hummus, tzatziki, or a fresh tomato salsa.
FAQs about Julia's French Socca Recipe
Can I make the batter in advance? Yes, you can prepare the batter up to a day in advance and store it in the refrigerator.
Can I use a different type of flour? Traditional socca is made with chickpea flour, which gives it its unique flavor and texture. Using a different type of flour will result in a different dish.
Can I cook socca on the stovetop? While you can cook socca on the stovetop, it won't develop the same crispy crust as when cooked in a hot oven.
Why is my socca sticking to the pan? This could be due to not preheating your pan enough. Make sure your pan is smoking hot before adding the batter.
Can I add toppings to my socca? While traditional socca is enjoyed plain, feel free to get creative with your toppings! Just remember to add them after the socca is cooked to avoid soggy results.
So there you have it – my journey with the French Socca, from discovering it in the sunny streets of Nice to recreating it in my own kitchen. I hope these tips and suggestions inspire you to embark on your own culinary adventure with this humble yet delightful dish. Bon Appétit!