Hello, dear friends! It's Julia again, your culinary guide at Dinner with Julia. Today, I'm excited to share with you my passion for a classic French dish – the French Sea Bass Au Pistou. My love affair with the French Sea Bass Au Pistou began during a summer trip to the French Riviera. The first bite was a revelation – the tender sea bass, the aromatic pistou, and the fresh vegetables created a harmony of flavors that was simply divine.
Since then, the French Sea Bass Au Pistou has become a regular feature in my kitchen. It's my go-to dish for dinner parties, family gatherings, or when I just need a little taste of the sea. But enough about my savory cravings. Let's delve into the art of making this delightful dish.
French Sea Bass Au Pistou Recipe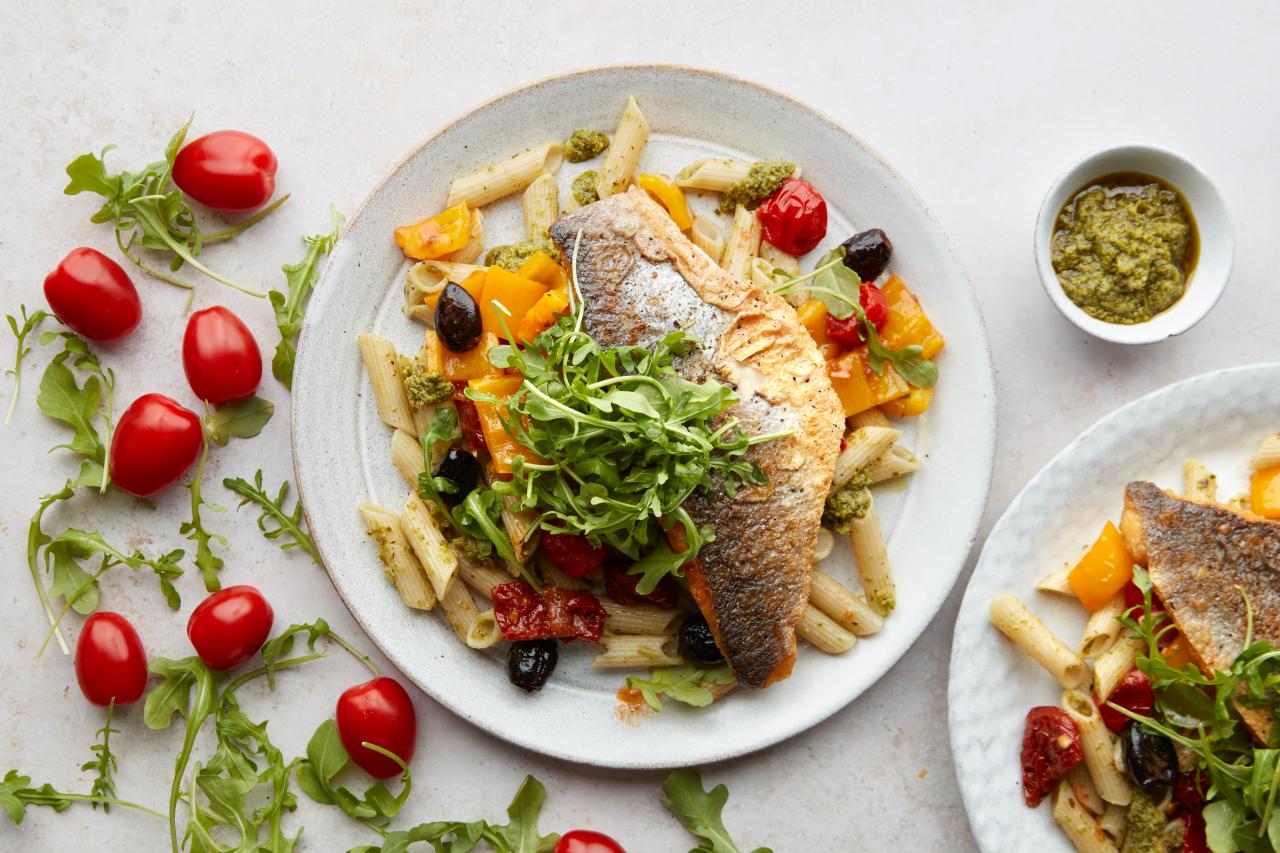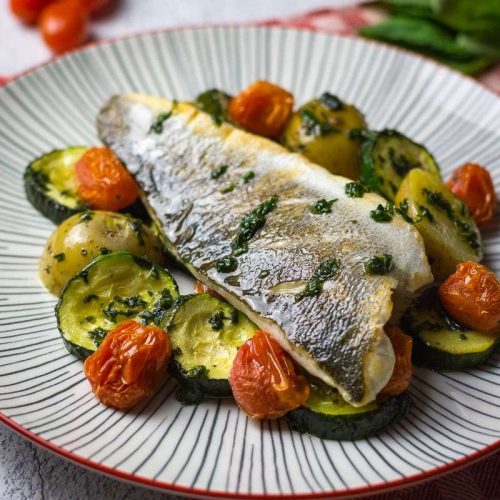 French Sea Bass Au Pistou Recipe
Ingredients
Half cup of virgin olive oil

Two garlic cloves

Two celery stalks

One sweet onion

One potato

Half teaspoon of salt

One teaspoon of black pepper

Half teaspoon of smoked paprika

Half cup of white wine

Two cups of fish broth

One cup of sea bass

Two tablespoon of classic pistou
Instructions
Take a large pan.

Heat the oil in a pan.

Add the garlic, celery stalks and onion into it.

Cook it with stirring for ten minutes.

Add the sea bass, herbs, salt and pepper as needed.

Add the smoked paprika into it and cook for one minute.

Add the wine and mix well and cook for one minute more.

Add the rest of the ingredients in cooking mixture.

Cook the dish for twenty minutes.

Garnish the dish with pistou in the end.

Your soup is ready to be served.
Cooking French Sea Bass Au Pistou with a Slow Cooker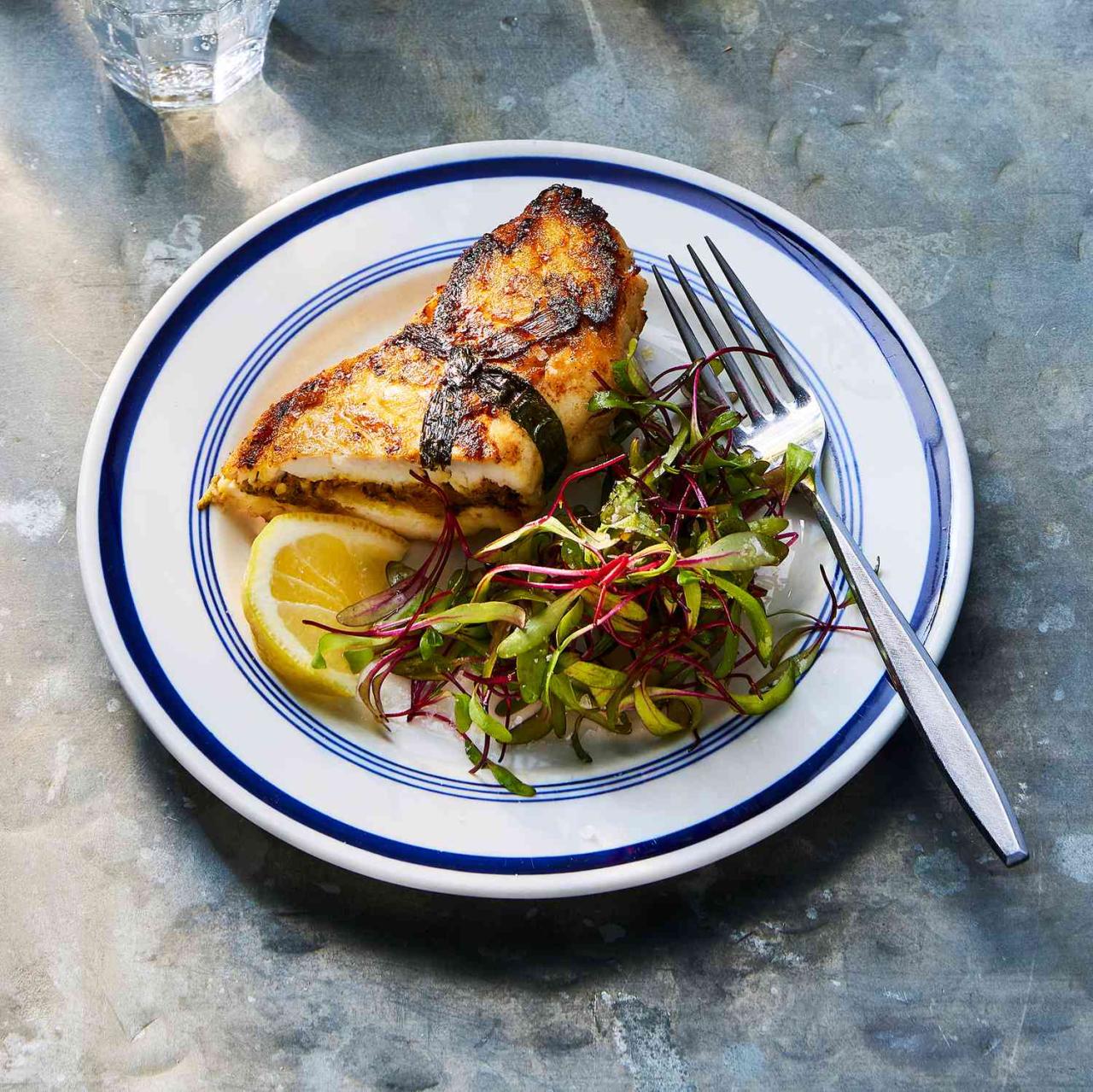 Searing the Fish: Start by searing your sea bass on the stovetop as usual. This step is crucial for locking in the flavors and giving the fish that beautiful golden-brown color.
Preparing the Pistou: While your fish is searing, mix together your garlic, basil, olive oil, and other ingredients in a separate bowl to make your pistou. This aromatic sauce will infuse the sea bass with its flavors during the slow cooking process.
Layering: Once your sea bass is nicely seared, transfer it to the slow cooker. Spread your prepared pistou over the fish, ensuring it's well coated.
Slow Cooking: Now comes the easy part. Cover your slow cooker and set it on low. Let it do its magic for about 2-3 hours. If you're short on time, you can set it on high for 1-1.5 hours.
Final Touches: Once the cooking time is up, check the fish for doneness. The sea bass should be tender and the pistou should have infused the fish with its aromatic flavors.
Tips for making French Sea Bass Au Pistou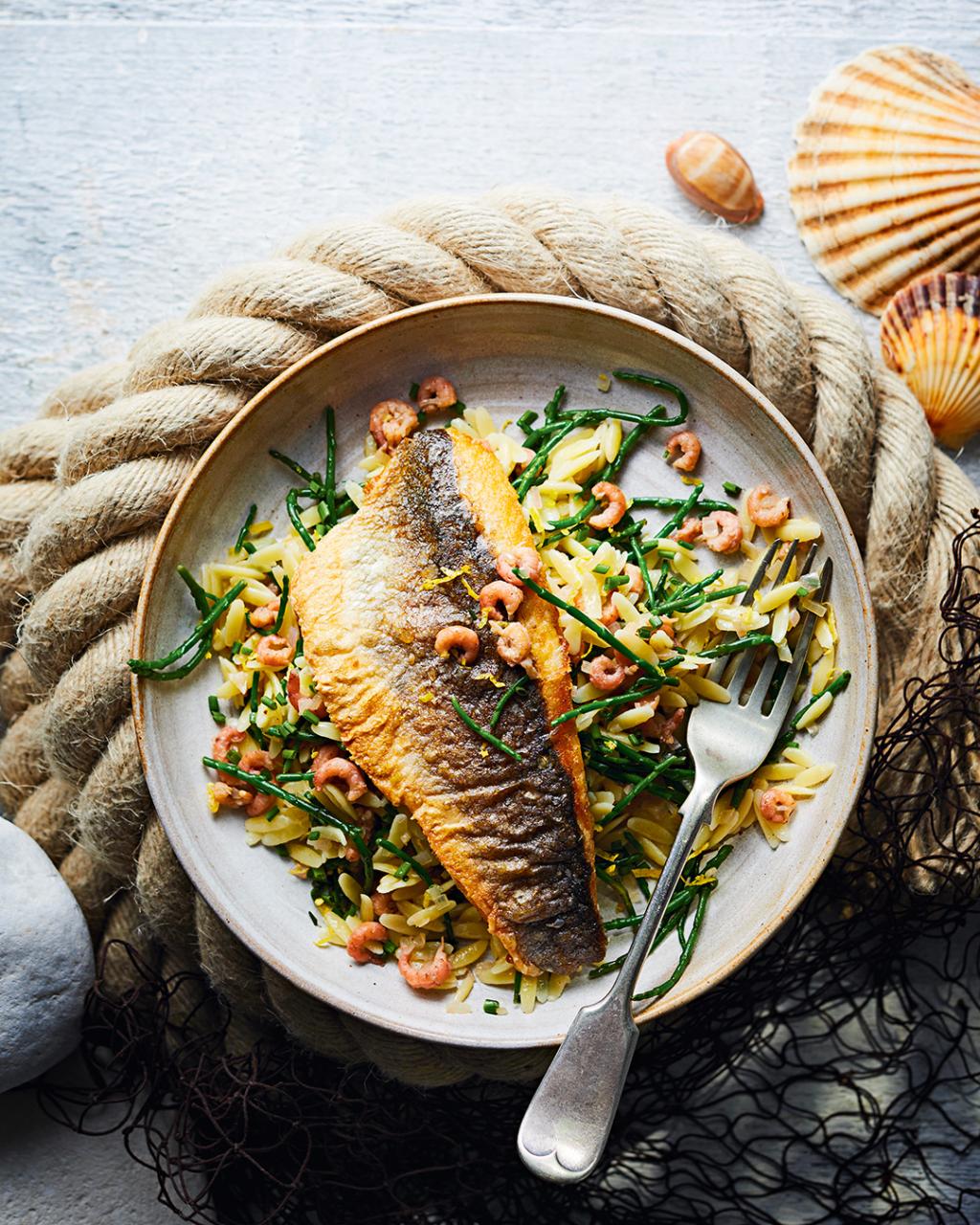 Cooking Tips
Cooking a French Sea Bass Au Pistou might seem daunting, but trust me, it's easier than you think. Here are some tips I've learned over the years:
Choose Fresh Sea Bass: For the best flavor, opt for fresh sea bass. The freshness of the fish is key to achieving that delicate, sweet flavor.
Don't Overcook Your Fish: Sea bass cooks quickly. To ensure a tender, flaky result, keep an eye on your fish and avoid overcooking.
Make Your Own Pistou: While store-bought pistou can be used, nothing beats the flavor of homemade. Plus, you can adjust the ingredients to suit your taste.
Use Seasonal Vegetables: The beauty of a French Sea Bass Au Pistou lies in its versatility. You can pair it with any vegetables you like. However, for the best flavor, choose vegetables that are in season.
Serve Immediately: To enjoy the dish at its best, serve it immediately after cooking. This ensures the fish remains tender and the vegetables crisp.
Serving Suggestions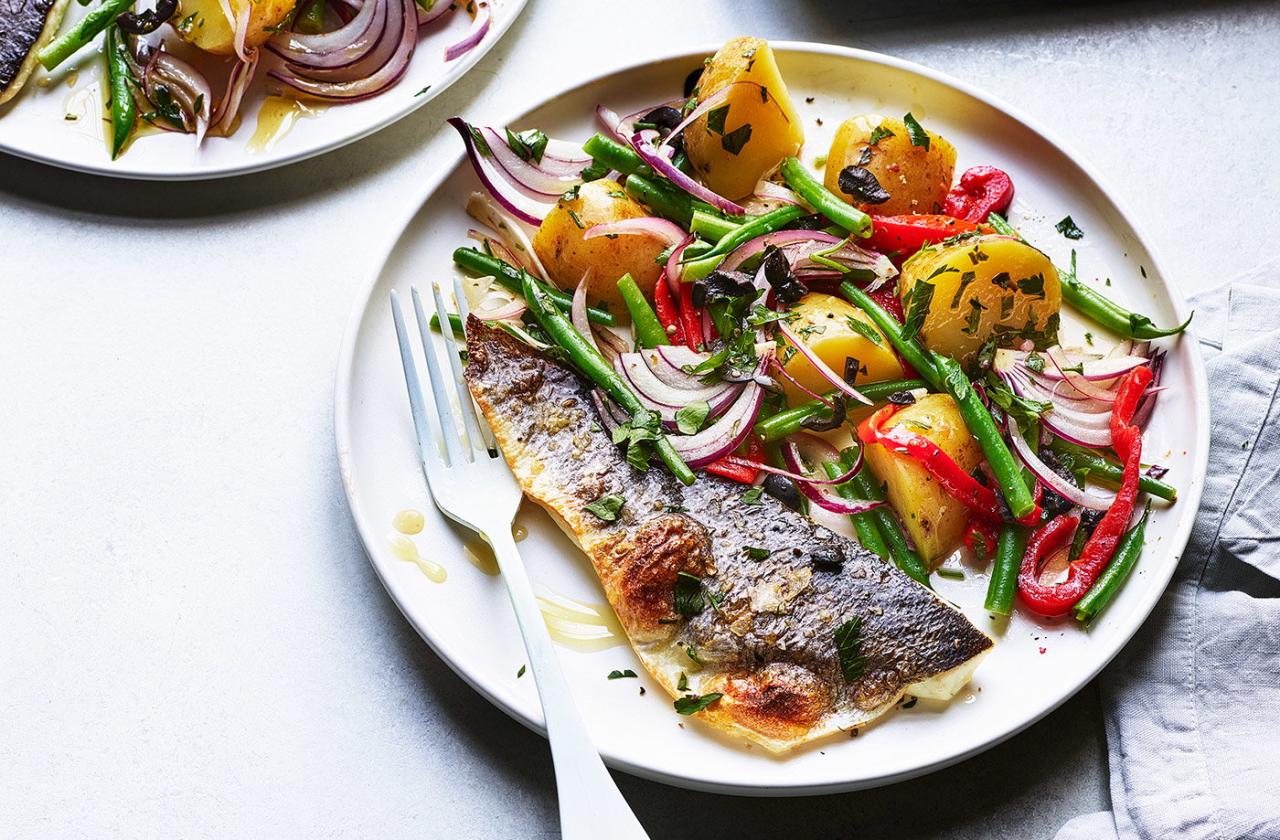 A French Sea Bass Au Pistou is a showstopper on its own. However, here are some serving suggestions to elevate your dining experience:
Crusty Bread: There's nothing like a piece of fresh, crusty bread to mop up the delicious pistou.
White Wine: Pair your dish with a glass of white wine that complements the delicate flavors of the sea bass.
Fresh Lemon Wedges: A squeeze of fresh lemon juice adds a touch of brightness to the dish.
Steamed Potatoes: Serve your sea bass over a bed of steamed potatoes for a hearty meal.
FAQS
Over the years, I've received numerous questions about the French Sea Bass Au Pistou. Here are my answers to some of the most frequently asked questions:
Can I use other types of fish? Yes, you can. However, a firm white fish like sea bass works best as it holds its shape during cooking.
Can I add other herbs to the pistou? Absolutely! Feel free to experiment with different herbs to create your own version of pistou.
Can I make the pistou ahead of time? Yes, you can prepare the pistou a day in advance. Just store it in an airtight container in the refrigerator.
How do I store leftover sea bass? Store any leftover sea bass in an airtight container in the refrigerator. It should last for up to 2 days.
Can I freeze the sea bass? It's best to enjoy the sea bass fresh. However, if you must freeze it, do so without the pistou and vegetables. When ready to serve, defrost in the refrigerator, reheat gently, and add fresh pistou and vegetables.
And there you have it! My personal journey and tips on making the perfect French Sea Bass Au Pistou. Happy cooking!