Hello, my fellow food lovers! It's Julia again, your culinary companion. Today, I'm thrilled to share with you a dish that marries my love for French cuisine and my passion for plant-based cooking – the French Vegan Cassoulet.
French Vegan Cassoulet Recipe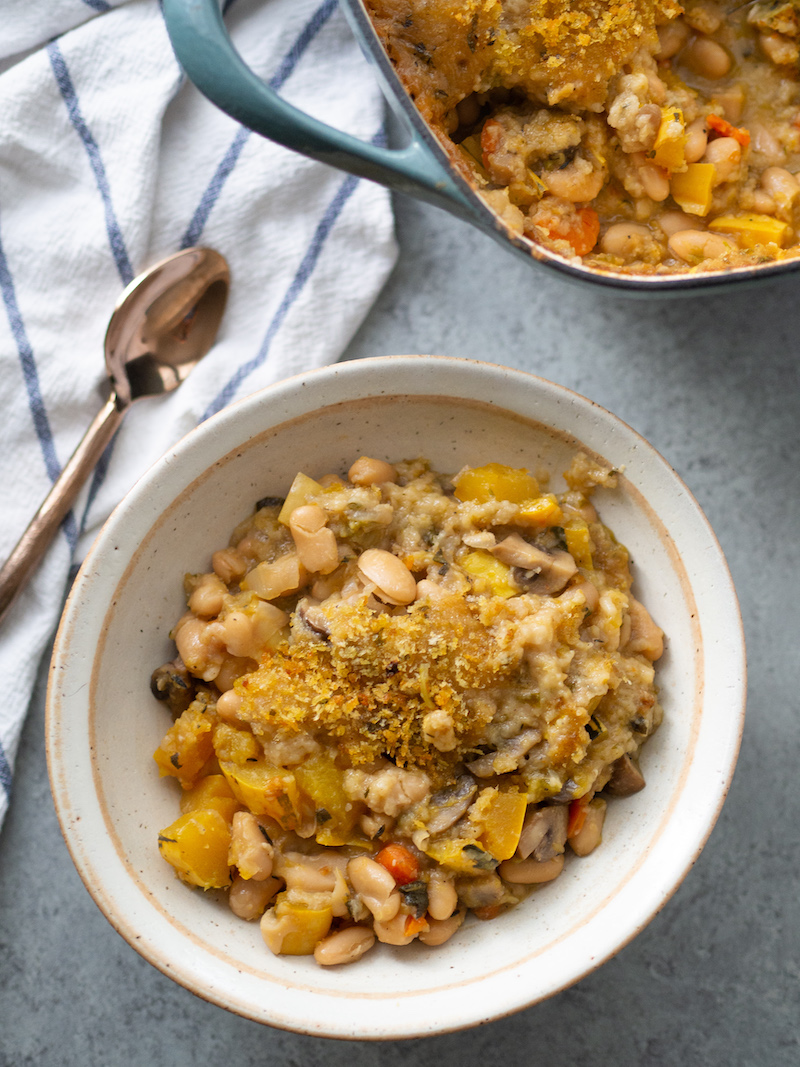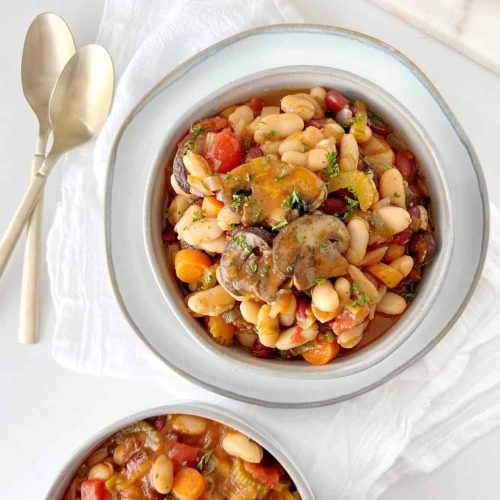 French Vegan Cassoulet Recipe
Ingredients
One pound beans

One teaspoon of kosher salt

Two tablespoon of butter

One teaspoon of black pepper

Parsley

One teaspoon of garlic powder

Two celery stalks

One cup of onions

Two cups of mixed vegetables

Two bay leaves
Reimagining Vegan Cassoulet with Different Kitchen Tools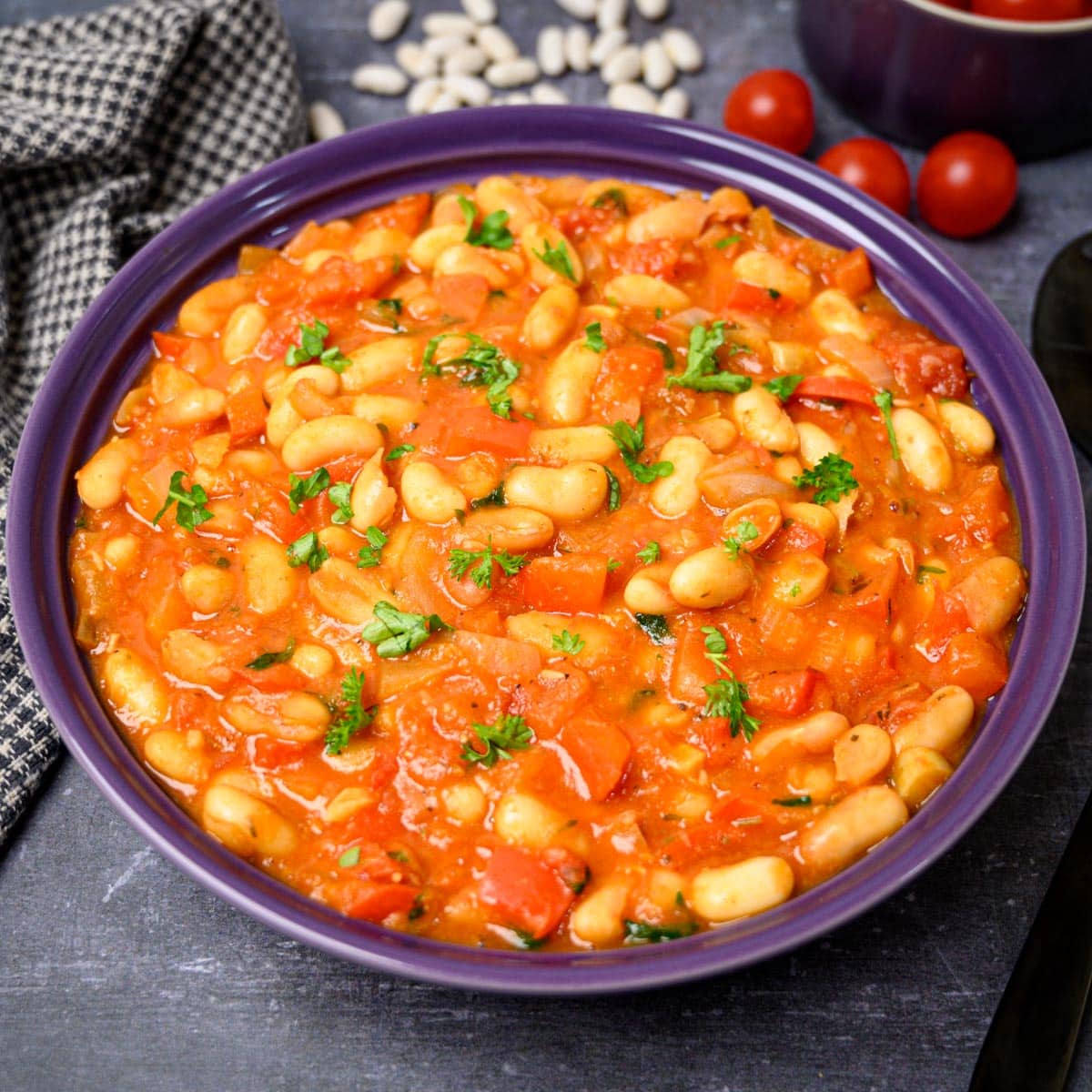 Slow Cooker: A slow cooker is perfect for this dish. It allows the flavors to develop over time, resulting in a richer, deeper stew.
Pressure Cooker: If you're short on time, a pressure cooker can help you whip up this dish in a jiffy.
Dutch Oven: For an authentic touch, cook and serve your Cassoulet in a Dutch oven. It's not only practical but also adds a rustic charm to your table.
Tips for making French Vegan Cassoulet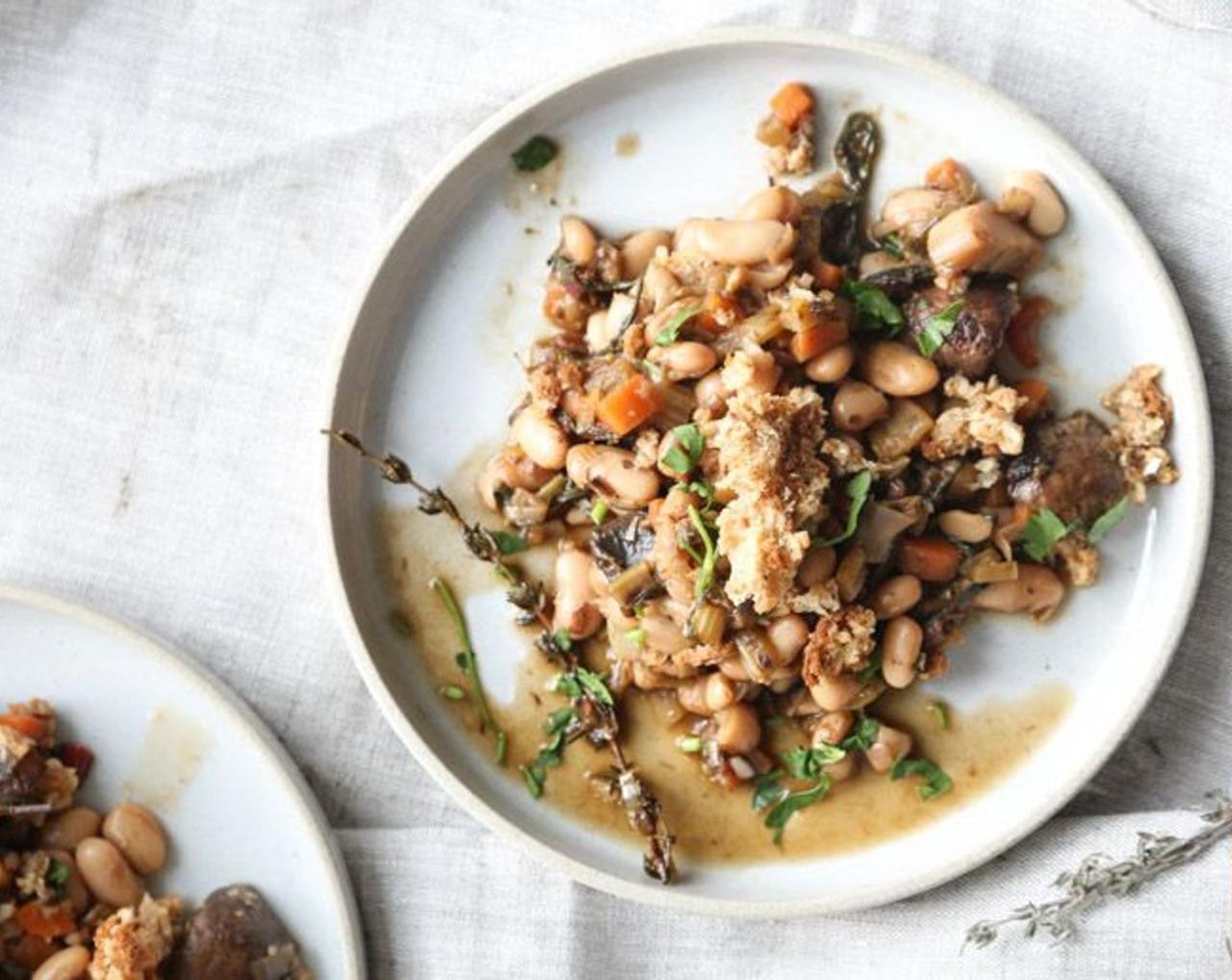 The Vegan Cassoulet is a testament to the versatility and creativity inherent in vegan cooking. It retains the heartiness and depth of flavor of the traditional Cassoulet, but replaces the meats with plant-based proteins like tofu and tempeh. The result? A dish that's just as satisfying, but lighter and kinder to our planet.
Cooking Tips
Here are some tips to help you master the French Vegan Cassoulet:
Choose Your Proteins Wisely: Opt for firm tofu or tempeh for their meaty texture.
Don't Skimp on the Herbs: Herbs like thyme, rosemary, and bay leaves are key to achieving that authentic Cassoulet flavor.
Slow Cook for Best Results: This dish benefits from slow cooking, allowing the flavors to meld together beautifully.
Use Quality Vegetable Broth: A good vegetable broth forms the base of your stew, so choose one that's rich and flavorful.
Serving Suggestions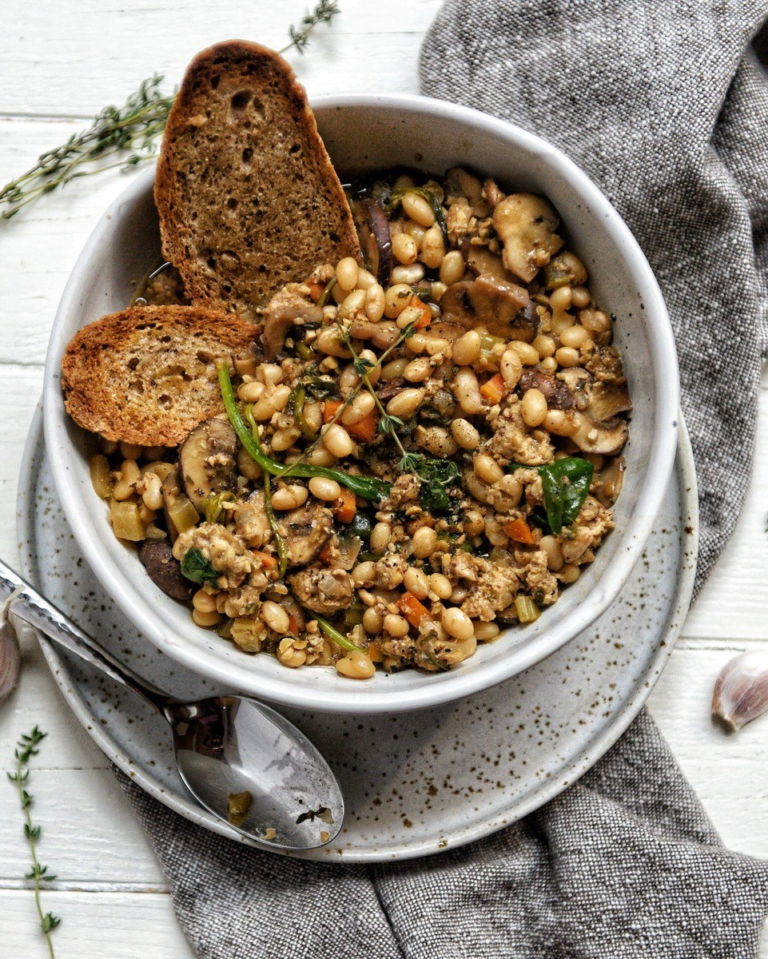 Now, let's talk about how to serve your Vegan Cassoulet:
Serve it hot, ideally in a rustic earthenware pot for that authentic French touch.
Pair it with a crusty baguette to soak up the delicious broth.
A simple green salad on the side adds a refreshing contrast to the hearty stew.
For drinks, a glass of vegan-friendly French wine would be perfect.
FAQs
Here are answers to some frequently asked questions about this recipe:
Can I use canned beans? Yes, you can, but cooking your beans from scratch gives a better texture and flavor.
What if I can't find tempeh? You can substitute it with more tofu or try other plant-based proteins like seitan.
Can I add vegetables to the stew? Absolutely! Feel free to add veggies like carrots, celery, or bell peppers for added nutrition and color.
How long does the Cassoulet keep? It keeps well in the fridge for up to 5 days and the flavors deepen over time.
Can I freeze the leftovers? Yes, the Vegan Cassoulet freezes well. Just thaw and reheat when ready to serve.
I hope you've enjoyed this culinary adventure as much as I have. Remember, cooking is a journey, so feel free to put your own spin on this French Vegan Cassoulet recipe. Bon appétit!