Hello, my dear food enthusiasts! It's Julia here, your guide to all things culinary. Today, I'm going to take you on a gastronomic journey to the heart of France – without leaving our own kitchens. You've guessed it; we're dishing out a classic – the French Mushroom Bourguignon.
French Mushroom Bourguignon Recipe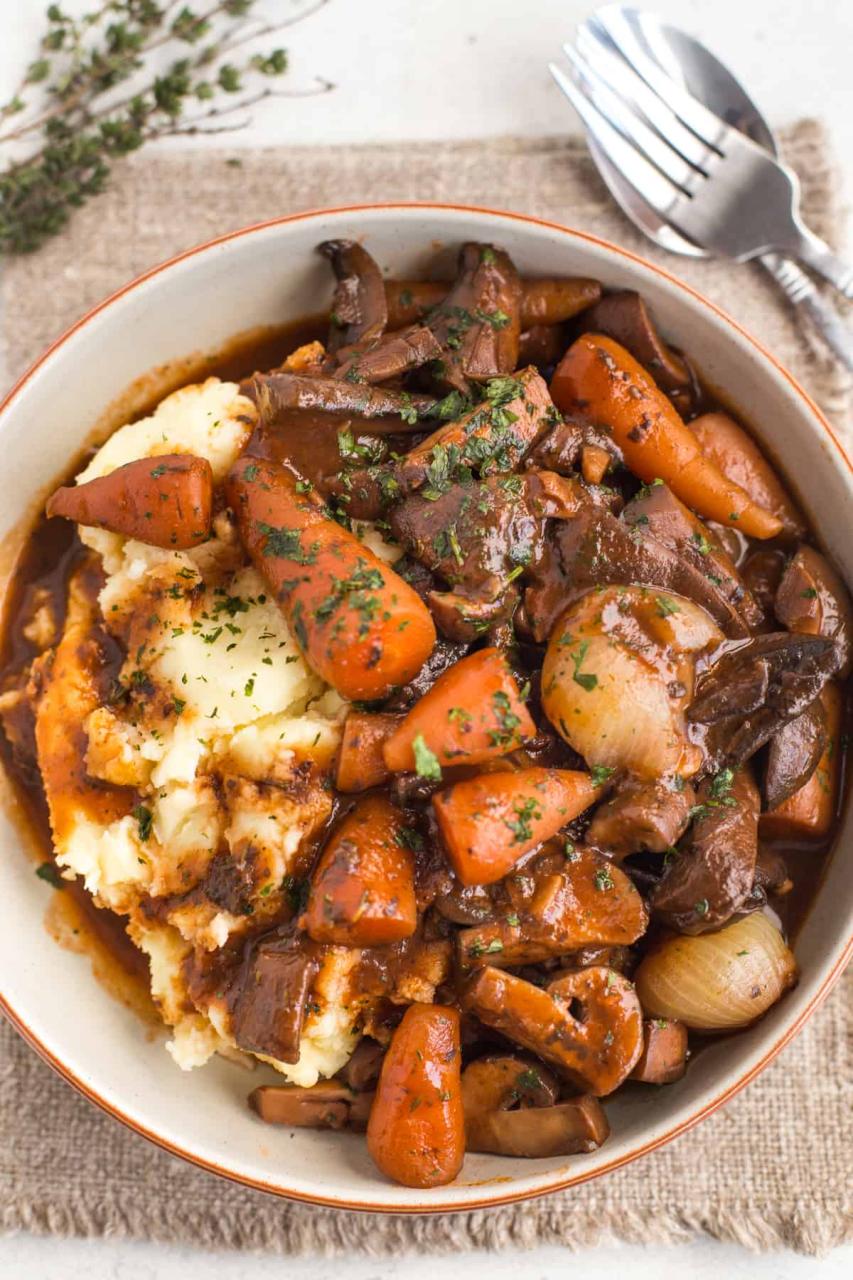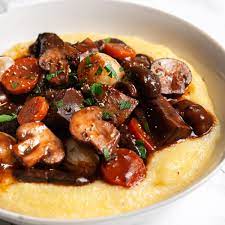 French Mushroom Bourguignon Recipe
Ingredients
Two tablespoon of olive oil

One cup of white chopped onions

One tablespoon of chopped garlic

Three tablespoon of all-purpose flour

Three cups of mushroom slices

Three cups of red wine

One teaspoon of minced garlic

Three tablespoon of softened butter

One sprig of fresh chopped rosemary

One sprig of fresh chopped thyme

One sprig of chopped fresh parsley

Two cups of vegetable stock
Instructions
Take a large pan.

Add the butter and onions into the pan.

Add the spices, herbs and tomatoes into the pan.

Cook the mixture well.

Add the mushroom slices into the pan.

Add the vegetable stock and cover the pan so that the vegetables cook properly.

Add the rest of the ingredients when the vegetable mixture dries out.

Cook the dish for ten minutes.

Add the chopped parsley on top.

The dish is ready to be served.
Reinventing Mushroom Bourguignon with Different Kitchen Tools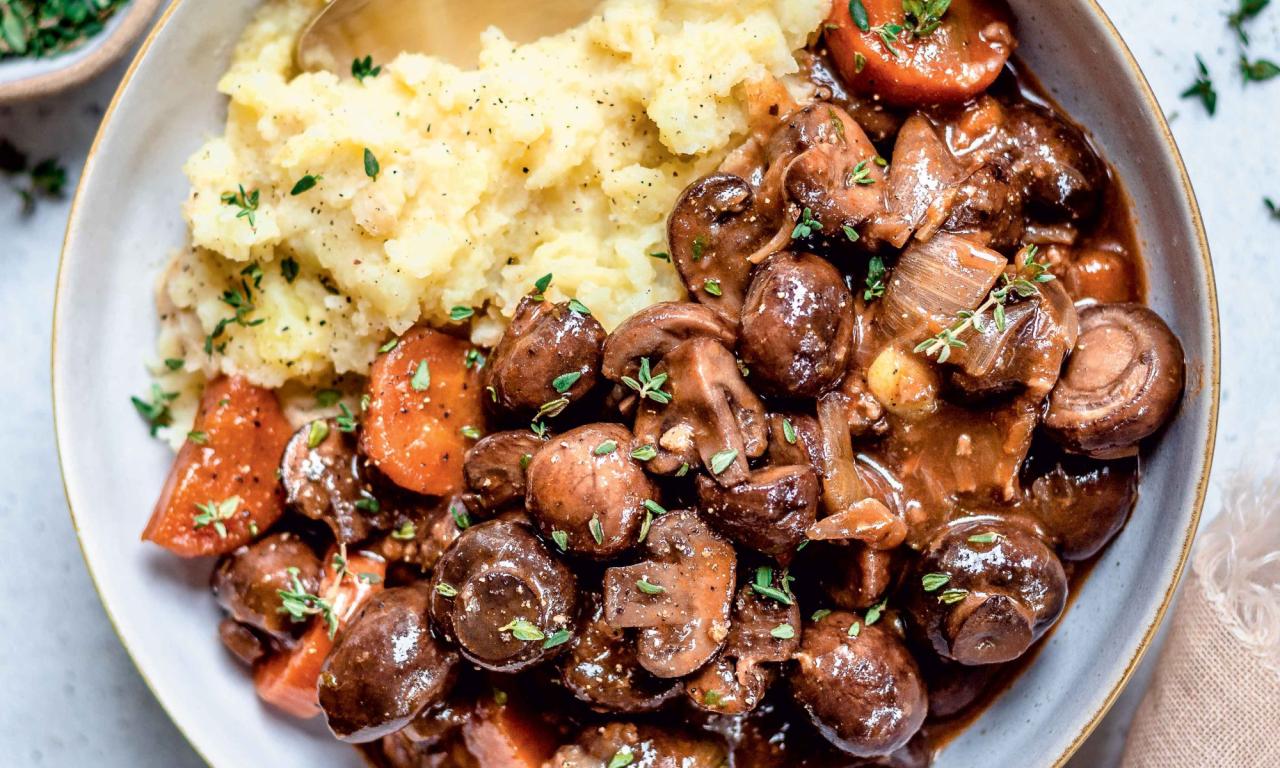 Slow Cooker: If you have more time on your hands, a slow cooker is a great way to make Mushroom Bourguignon. It allows the flavors to meld together beautifully while you go about your day.
Pressure Cooker: On the flip side, if you're short on time, a pressure cooker can do the job in a fraction of the usual cooking time.
Cast-Iron Skillet: For a rustic touch, cook and serve the dish in a cast-iron skillet. It adds an interesting visual element to your presentation.
Tips for making Mushroom Bourguignon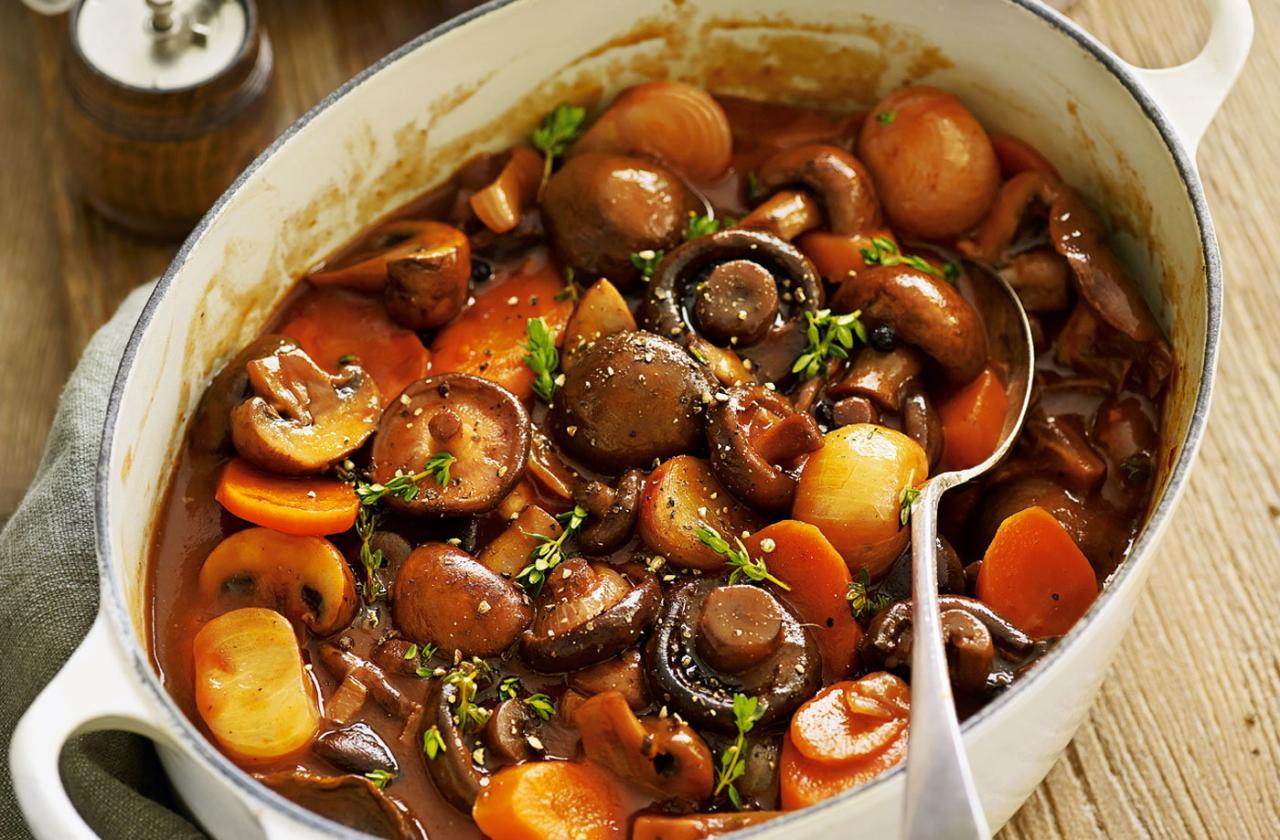 Mushroom Bourguignon is traditionally a French dish, hailing from the Burgundy region. It's a hearty, rustic stew that warms your soul. What sets it apart is the way it respects each ingredient, allowing their natural flavors to shine through, rather than masking them behind heavy spices or sauces. It's a testament to the French philosophy of cooking: simplicity, quality ingredients, and a touch of love.
Cooking Tips
Now let's dive into some useful cooking tips for preparing this delicious dish:
Choose your Mushrooms wisely: The mushroom is the star of this dish, so choose ones with a robust flavor, like cremini or portobello.
Don't Rush the Cooking Process: This is a slow-cooked dish. Take your time to allow the flavors to develop.
Use Good Quality Red Wine: The wine forms the base of the sauce. A full-bodied red wine, such as a Burgundy or Pinot Noir, will give your dish a rich, deep flavor.
Fresh Herbs are Key: Use fresh thyme and parsley. They provide an aromatic backdrop that elevates the dish.
Serving Suggestions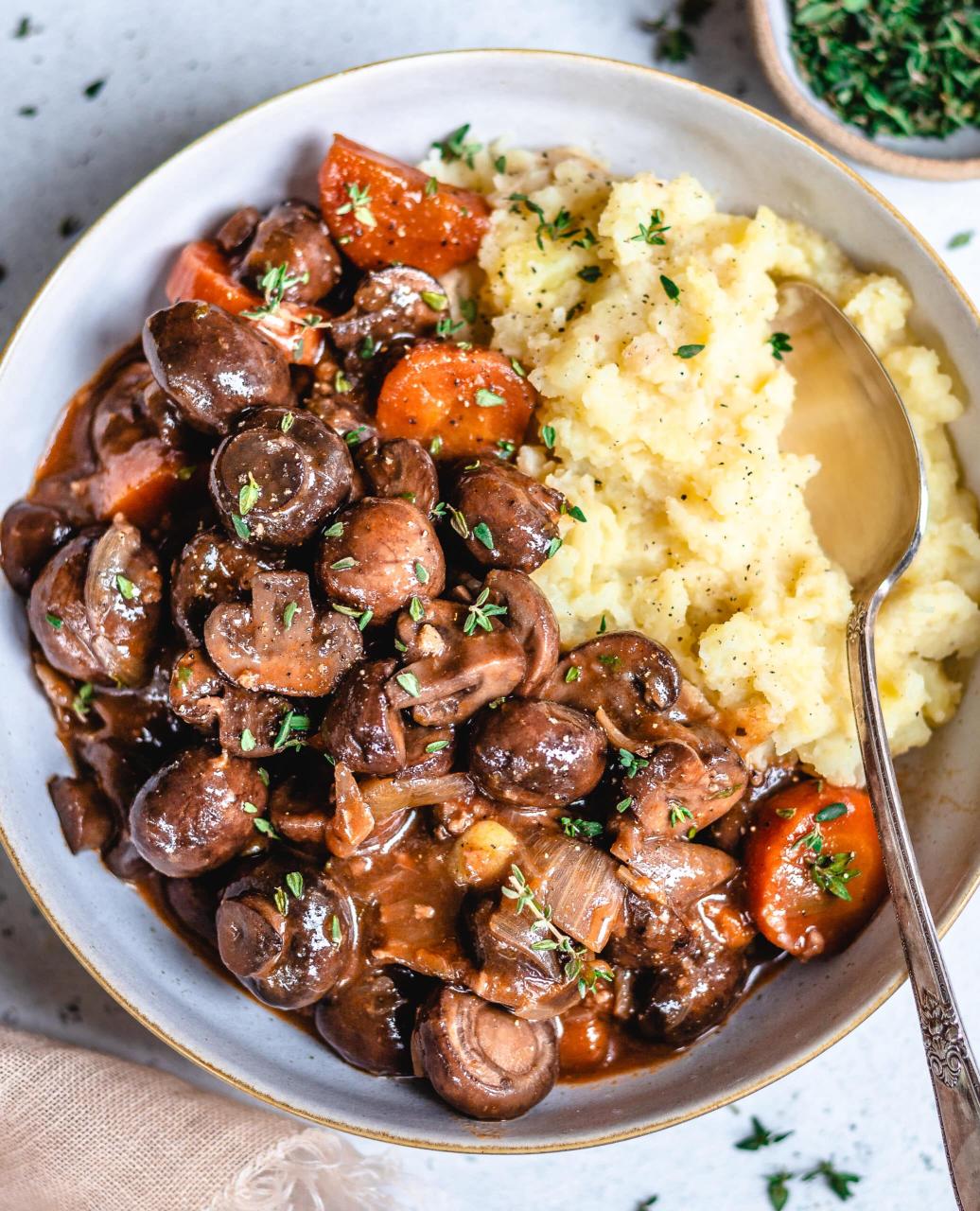 Presentation is key in French cuisine. Here's how to serve your Mushroom Bourguignon:
Serve it hot, straight from the stove. The aroma that wafts through your home will create a mouth-watering anticipation.
Traditionalists prefer serving it with creamy mashed potatoes, but it also goes well with crusty bread or even pasta.
Garnish with fresh parsley for a pop of color and freshness.
Pair it with a glass of the same red wine used in cooking for a harmonious dining experience.
FAQs
I've received quite a few questions about this recipe. Here are the answers to the top five:
Can I use white wine instead of red? While you can, red wine gives the stew its traditional rich, deep flavor.
What if I don't consume alcohol? You can substitute the wine with grape juice or a rich vegetable broth.
Can I use dried herbs? Fresh herbs give a better flavor, but you can substitute with a third of the amount if using dried herbs.
Can I add other vegetables? Certainly! Feel free to add carrots, peas, or any vegetable you like.
Can I freeze the leftovers? Yes, this stew freezes well and tastes even better the next day!
I hope you've enjoyed this journey into the heart of French cuisine as much as I have. Remember, cooking is an art, so feel free to add your personal touch to this French Mushroom Bourguignon recipe. Bon appétit!