"Hello, everyone! It's Julia here, welcoming you back to my kitchen. Today, we're embarking on a culinary journey to France, exploring the humble yet delicious French Lentils. I'm thrilled to share this experience with you!
French Lentils Recipe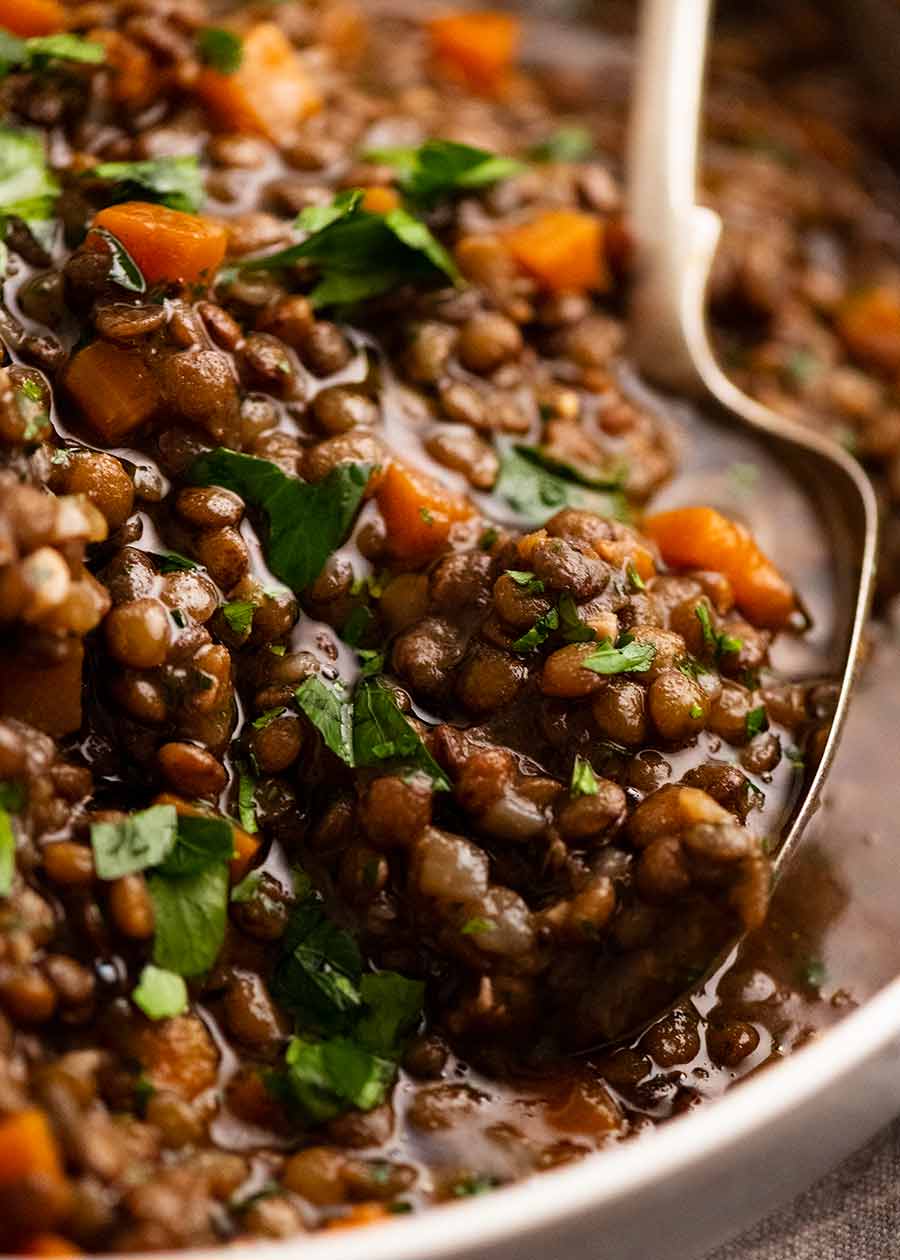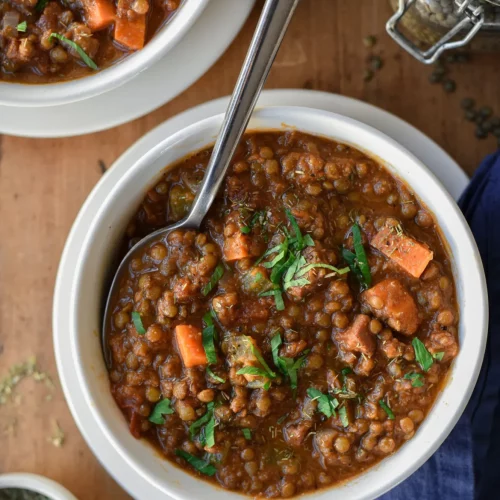 French Lentils Recipe
Ingredients
Two tablespoon of Dijon mustard

Two teaspoon of white sugar

One pound of uncooked lentils

Two tablespoon of minced garlic

Half cup of dry white wine

Half cup of cilantro

Two tablespoon of olive oil

One cup of chopped tomatoes

One tablespoon of dried rosemary

Half teaspoon of salt

One teaspoon of black pepper

Dried thyme

one teaspoon

One cup of onion

One cup of vegetable broth

Half teaspoon of smoked paprika
Instructions
Take a large pan.

Add the olive oil and onion slices into it.

Fry the onion slices and then dish it out.

Add the garlic, lentils and spices the pan.

Cook the lentils in the spices for five to ten minutes.

Add the rest of the ingredients into the mixture.

Cook the mixture until it starts boiling.

Bring the heat to low and cover the pan with a lid.

After ten minutes remove the lid.

Check the lentils before dishing out.

Crumble the cooked onion slices on top before serving.

Your dish is ready to be served.
A New Adventure with the Instant Pot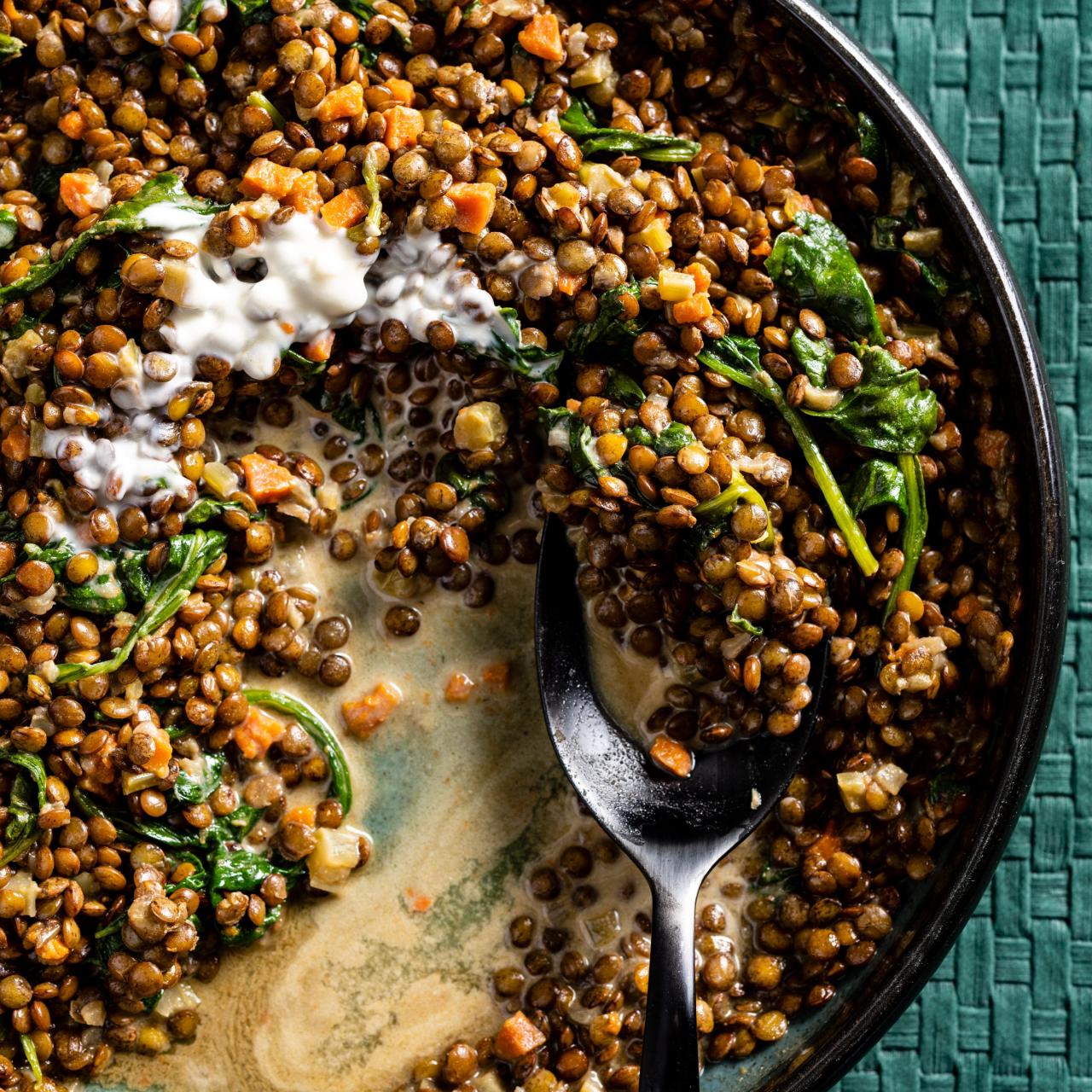 Sauté: Start by using the sauté function on your Instant Pot to sauté your aromatics. This will add a depth of flavor to your lentils.
Pressure Cook: Add your lentils and liquid, then pressure cook as per the instructions. The Instant Pot cooks lentils perfectly in a fraction of the time compared to traditional methods.
Natural Release: Allow a natural release after the cooking time ends. This ensures that the lentils are cooked thoroughly and have the best possible texture.
Serve: One of the best things about an Instant Pot is that it goes from the counter straight to the table. Just be careful – it stays hot for a while!
Tips for making French Lentils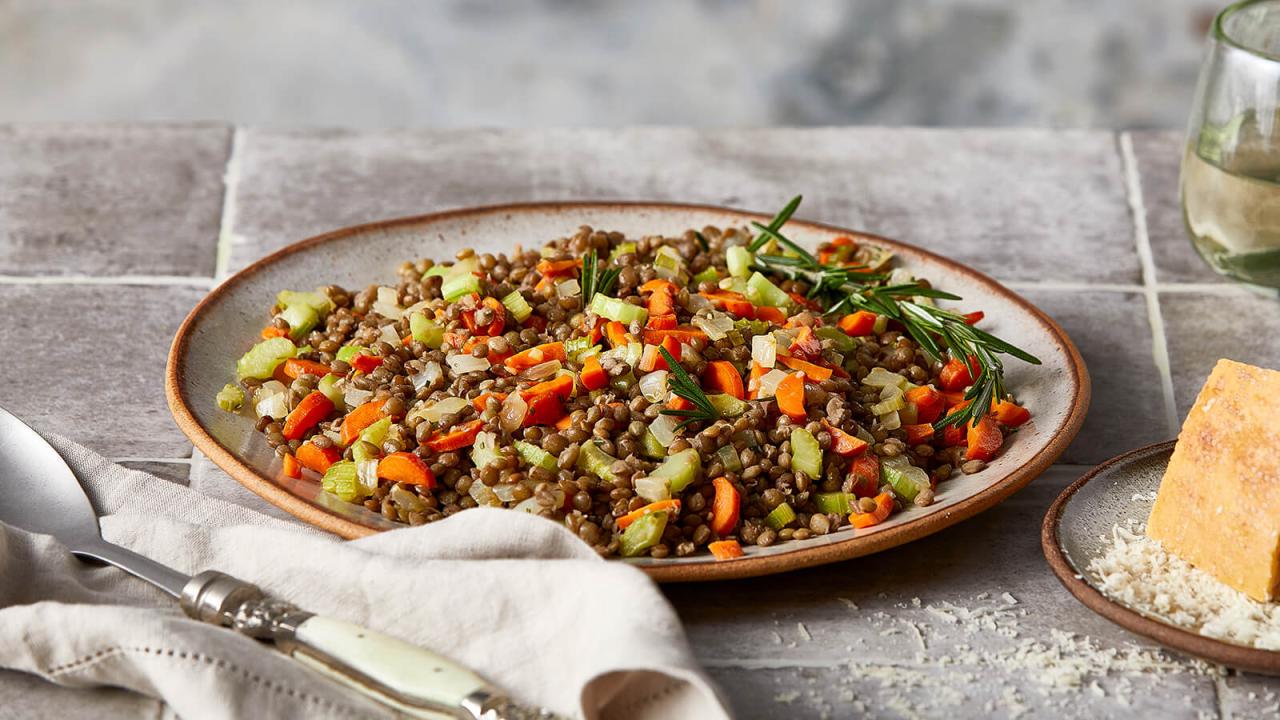 There's something incredibly charming about French Lentils that resonates with me. Maybe it's their earthy flavor, their firm texture, or the way they effortlessly enhance any dish they're part of. Regardless, one thing is clear – cooking and savoring these lentils is an absolute pleasure.
Cooking Tips
Quality is Essential: Always opt for high-quality, fresh lentils. They can significantly impact the final result!
Patience Pays Off: Take your time when cooking French Lentils. Let them simmer slowly for the best texture and flavor.
Seasoning is Key: Remember to season at every stage. This will enrich the overall taste and add depth to your lentils.
Serving Suggestions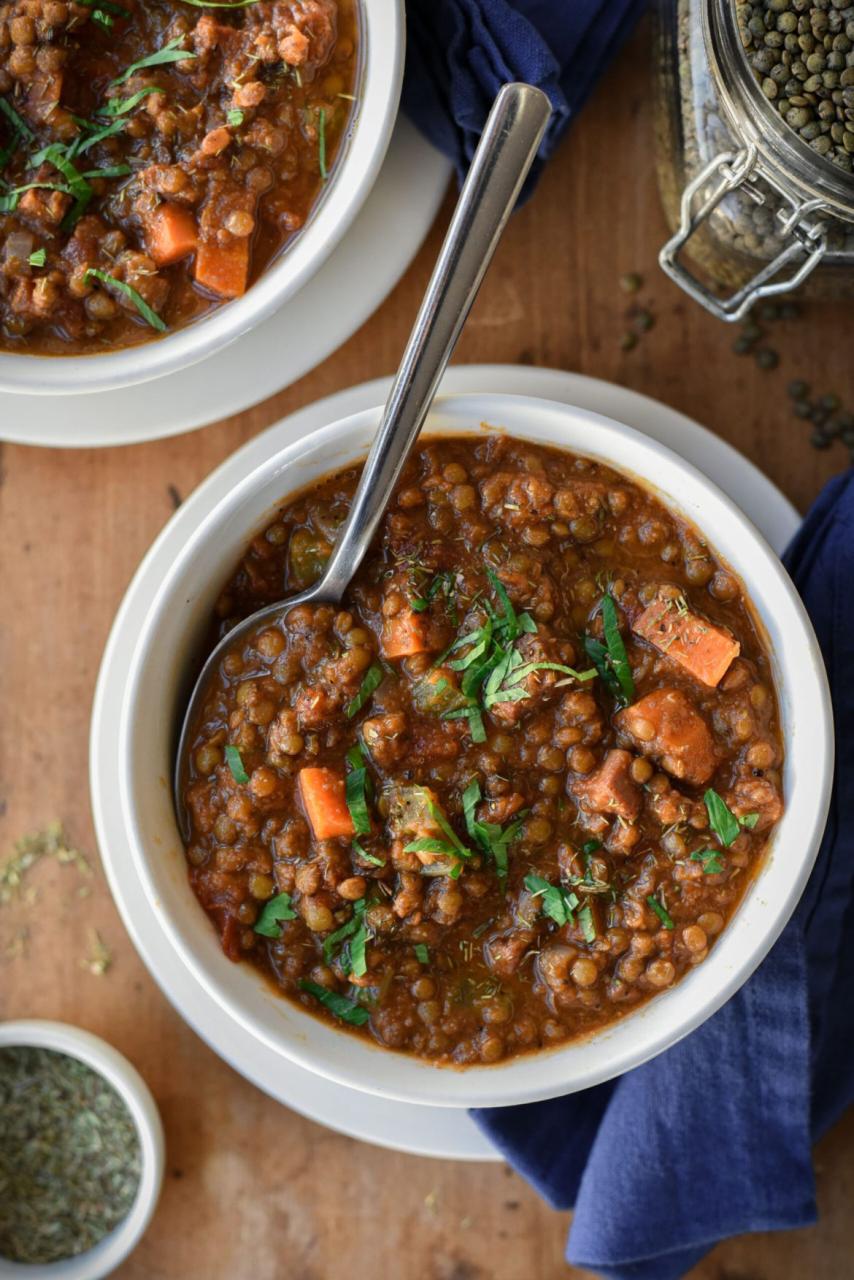 When it comes to serving French Lentils, simplicity is key. Pair them with a piece of crusty bread or serve them as a side with your favorite protein. Trust me, their versatility will surprise you!
FAQs
Can I add vegetables to my French Lentils? Absolutely! Feel free to customize the lentils to your liking. Adding vegetables can make it even more nutritious and flavorful.
What if I don't have French Lentils? Can I use other types? Yes, you can. However, keep in mind that different types of lentils may vary in texture and cooking time.
How long will the cooked lentils stay fresh? You can refrigerate the cooked lentils for up to a week, provided they're kept in an airtight container.
Is it possible to freeze the cooked lentils? Yes, indeed. The lentils can be frozen for up to three months.
Are these lentils suitable for vegans? Yes, they are! As long as you don't introduce any animal products, the lentils remain vegan-friendly!
By sharing my passion and tips for these French Lentils, I hope to inspire you to recreate them in your kitchen. Remember, cooking is about experimentation, so don't hesitate to adjust the recipe to match your preferences. Bon Appétit!