Hello, lovely people! I'm Julia, your dinner companion for today. Welcome to my delightful corner, Dinner with Julia, where we share the joy of cooking, the thrill of experimenting, and the satisfaction of tasting. Today, I'm thrilled to take you on a delicious journey exploring one of my all-time favorites – the French Mustard Chicken.
My love for French Mustard Chicken is not accidental or fleeting. It's an enduring relationship that started many moons ago at a quaint bistro in Paris. As soon as the plate was placed before me, the rich, zingy aroma of mustard and the tender look of the well-cooked chicken promised a culinary experience that was about to change my life.
Ever since that fateful day, French Mustard Chicken has become a staple in my kitchen. It's like an old friend who never fails to cheer me up, whether it's a sunny summer afternoon or a chilly winter evening. The tangy mustard paired with the succulent chicken creates a symphony of flavors that sings to my soul. But enough about my love story. Let's get down to the nitty-gritty of this delightful dish.
French Mustard Chicken Recipe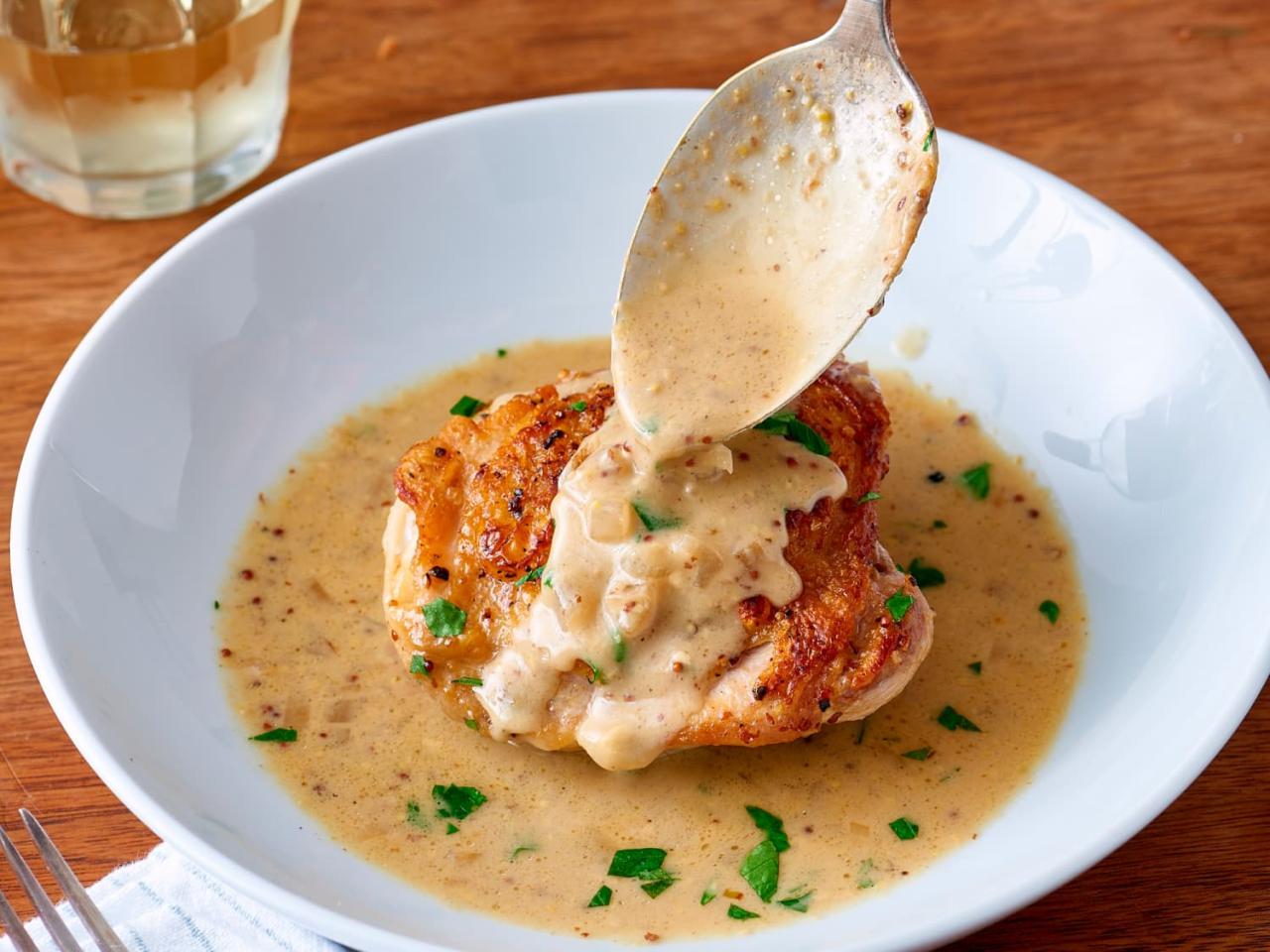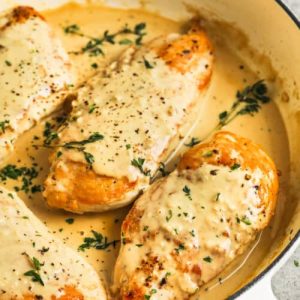 French Mustard Chicken Recipe
Ingredients
One cup of onion

One cup of vegetable broth

Half teaspoon of smoked paprika

Two tablespoon of Dijon mustard

Two teaspoon of white sugar

Two tablespoon of olive oil

Two cup of tomato paste

One tablespoon of dried rosemary

A pinch of salt

A pinch of black pepper

One teaspoon of dried thyme

One pound of chicken pieces

Two tablespoon of minced garlic

Half cup of dry white wine

Half cup of lemon juice

Half cup of cilantro
Instructions
1.Take a large pan.

Add the olive oil and onion slices into it.

Fry the onion slices.

Add the garlic, chicken pieces, lemon juice and spices into the pan.

Cook the chicken pieces in the spices for five to ten minutes.

Add the rest of the ingredients into the mixture.

Cook the mixture until it starts boiling.

Bring the heat to low and cover the pan with a lid.

After ten minutes remove the lid.

Your dish is ready to be served.
Cooking French Mustard Chicken with a Slow Cooker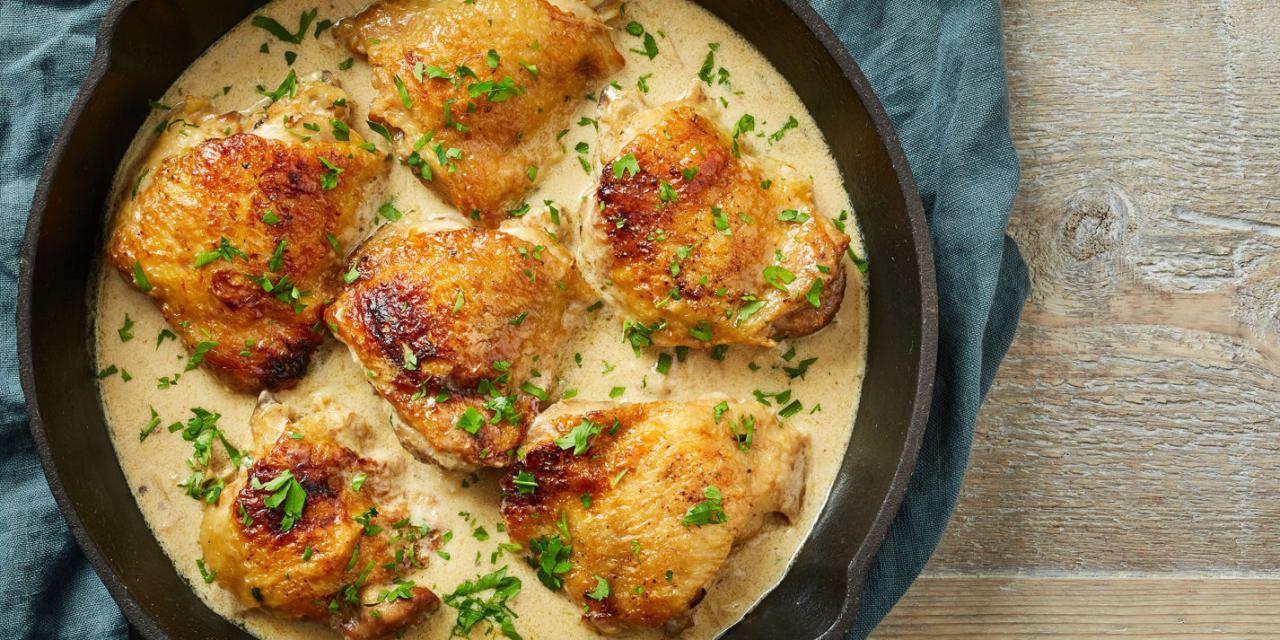 Searing: Start by searing your chicken on the stovetop as usual. Remember, this step is crucial for locking in the flavors and giving the chicken that beautiful golden-brown color.
Preparing the Sauce: While your chicken is browning, mix together your mustard, cream, garlic, herbs, and spices in a separate bowl. This is your magical sauce that will transform the chicken into the French Mustard Chicken we all love.
Layering: Once your chicken is nicely browned, transfer it to the slow cooker. Pour your prepared sauce over the chicken, ensuring it's well coated.
Slow Cooking: Now comes the easy part. Cover your slow cooker and set it on low. Let it do its magic for about 6-8 hours. If you're short on time, you can set it on high for 3-4 hours.
Final Touches: Once the cooking time is up, check the chicken for doneness. The chicken should be tender and the sauce thick and creamy. If the sauce is too thin, you can transfer it to a pan and simmer it on the stovetop until it reaches your desired consistency.
Tips for making French Mustard Chicken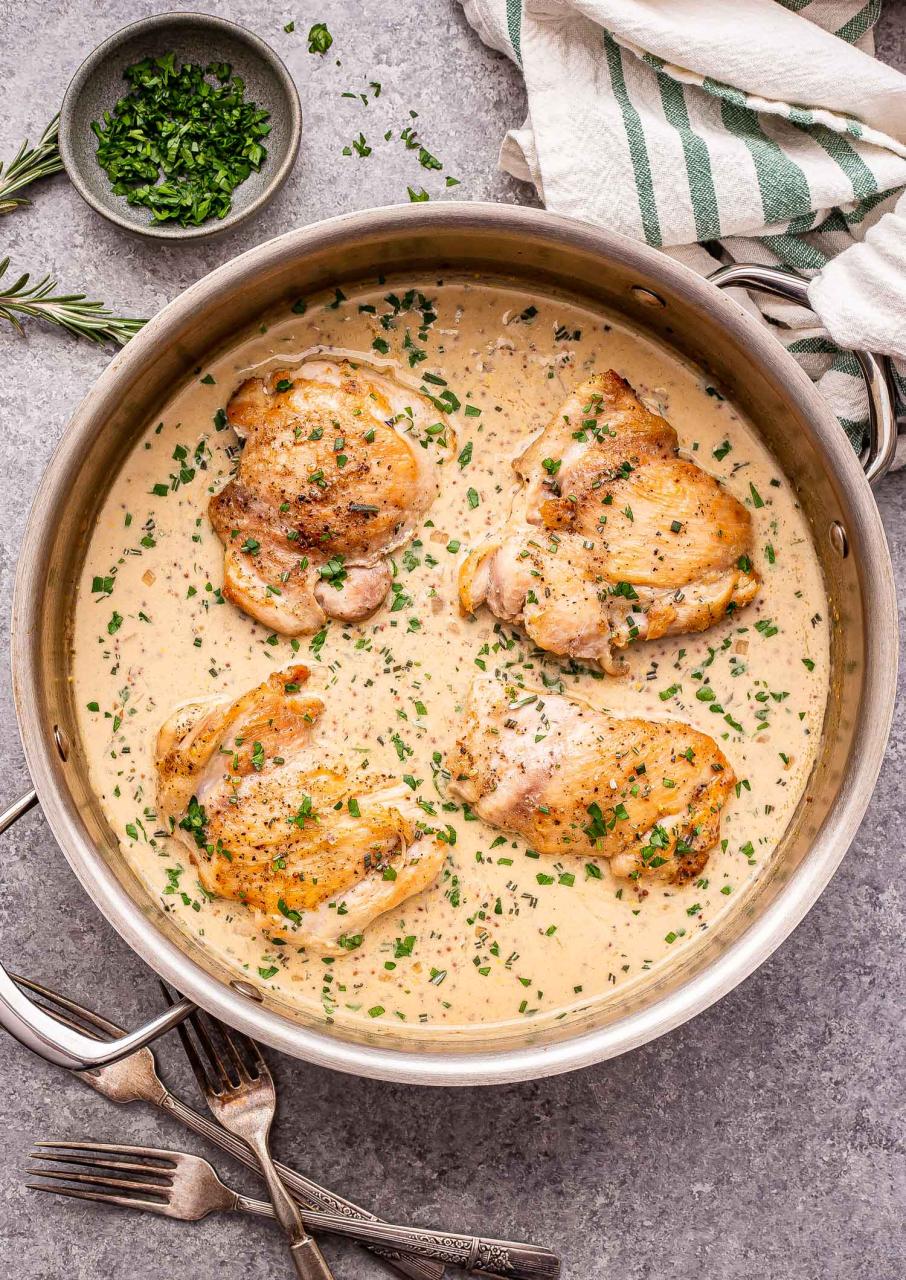 Cooking Tips
Preparing French Mustard Chicken might seem intimidating, but I promise you, it's simpler than it sounds. Here are some tips I've gathered over the years:
Choose Your Mustard Wisely: Not all mustards are created equal. For the best flavor, go for Dijon mustard. Its sharp, sophisticated flavor profile is what gives this dish its unique punch.
Quality Chicken Makes a Difference: Opt for bone-in, skin-on chicken thighs for the most flavorful result. The bones add depth to the sauce, and the skin turns wonderfully crisp when seared.
Don't Rush the Searing Process: Patience is key here. Take your time to brown the chicken evenly, as this will lock in the flavors and give the dish its characteristic rich color.
Deglaze Like a Pro: After searing the chicken, don't discard the bits stuck at the bottom of the pan. Deglaze it with some white wine or chicken broth. These caramelized bits infuse the sauce with an incredible depth of flavor.
Let it Simmer: Allow the chicken to simmer gently in the sauce. This not only ensures the chicken is cooked through but also allows the flavors to meld together beautifully.
Serving Suggestions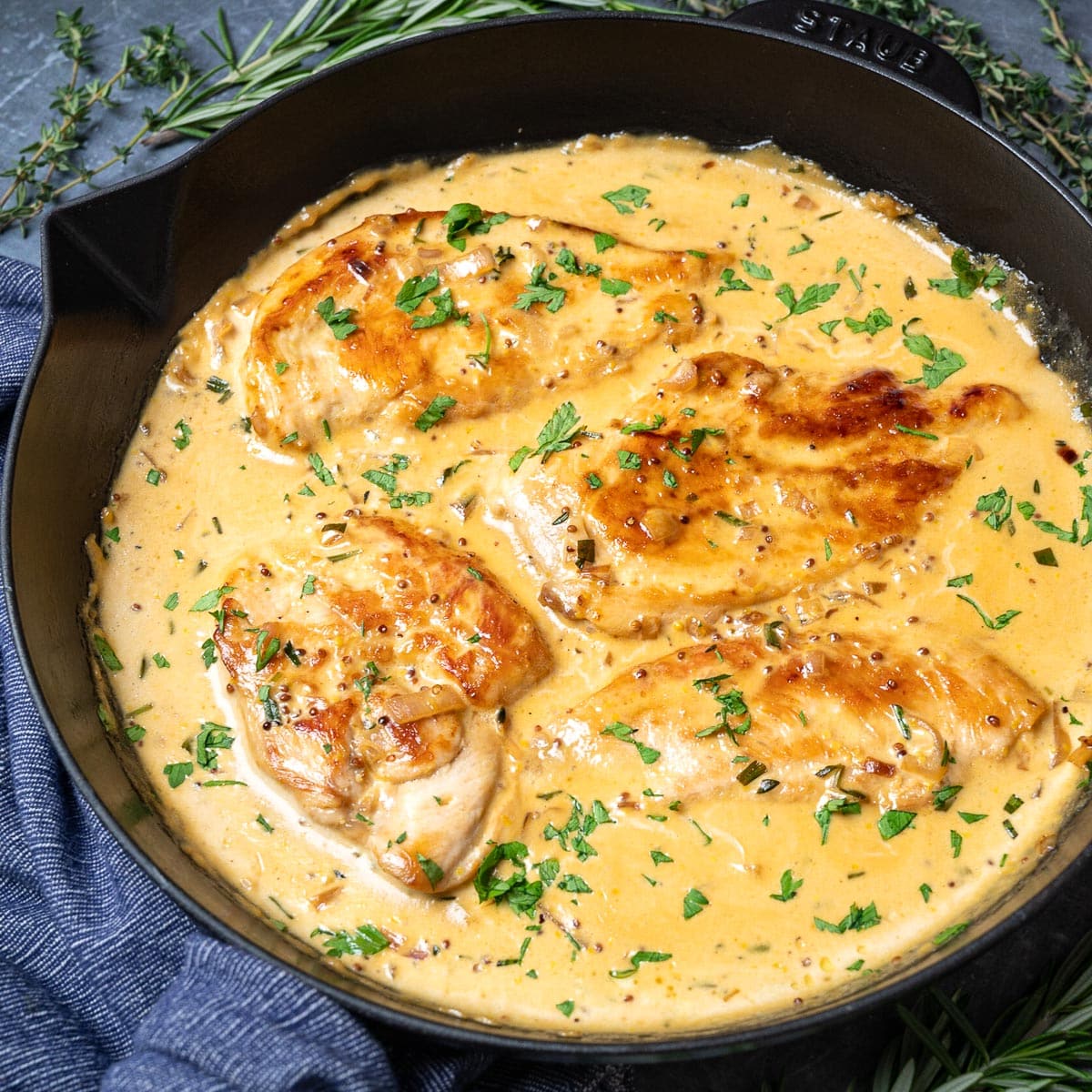 Now that you've nailed the cooking part, let's talk about serving. The French Mustard Chicken, with its creamy sauce, pairs wonderfully with:
Steamed Rice: The sauce drapes beautifully over the rice, making each bite a delightful experience.
Crusty Bread: There's nothing like a piece of fresh, crusty bread to mop up the delicious sauce.
Roasted Potatoes: The crispness of the potatoes contrasts wonderfully with the creamy mustard sauce.
Green Beans: A side of steamed green beans adds a touch of freshness to the rich dish.
FAQS
Over the years, I've received numerous queries about French Mustard Chicken. Here are my answers to some of the most frequently asked questions:
Can I use chicken breasts instead of thighs? Yes, you absolutely can. However, keep in mind that chicken breasts might dry out faster than thighs. So adjust your cooking time accordingly.
Can I substitute Dijon mustard with another type of mustard? While Dijon mustard gives the best flavor, feel free to experiment with other types. Just remember, the flavor of the final dish will depend largely on the type of mustard you use.
What can I use to deglaze the pan if I don't have white wine? Chicken broth or even a splash of apple cider vinegar can be used as a substitute for white wine.
Can I make this dish ahead of time? Yes! In fact, letting it sit for a while allows the flavors to deepen and meld together.
Is French Mustard Chicken gluten-free? As long as your mustard and chicken broth are gluten-free, the dish should be too.
I hope you enjoy this recipe for deliciously moist and tender French Mustard Chicken . Let me know if you have any other questions! Now it's time to get roasting. Bon appetit!